Passenger plane crashes in Iran, killing 72, official says
STORY HIGHLIGHTS
33 people were injured, the official says
The plane crashed in northwestern Iran
Crews are clearing roads to get help to the site
Tehran, Iran (CNN) -- Seventy-two people died and 33 were injured Sunday night when an IranAir passenger jet en route from Tehran to the northwest city of Orumiyeh crashed as it attempted to make an emergency landing in a snowy field, an official said.
In all, 105 people -- 93 passengers and 12 crew members -- were aboard the Boeing 727, West Azerbaijan's coroner told the semi-official Fars News Agency.
Severe weather at the site was making rescue operations difficult, the coroner, told the news agency.
All members of the crew were killed, according to the semi-official Mehr News Agency.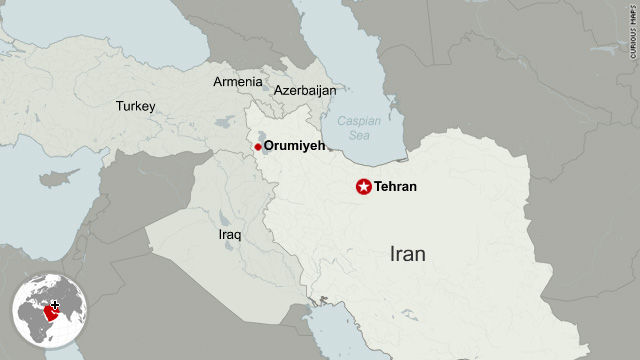 Plane crashes in Iran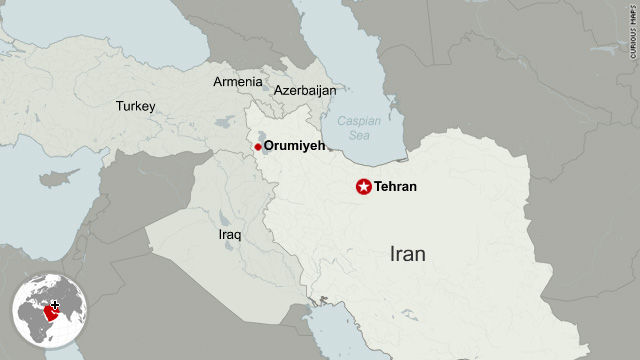 Map: Orumiyeh, Iran
"Fortunately, reports say that the plane did not explode upon impact," and the crash may have happened as the plane was nearing its destination and close to the ground, the Mehr news agency quoted the head of Iran's Emergency Services, Reza Masoomi, as saying.
At least 10 of those aboard were hospitalized with severe injuries, said an emergency services official, Mojtaba Khaledi, according to the semi-official Iranian Labor News Agency.
The incident occurred at 7:45 p.m. (11:15 a.m. ET), he said.
Crews were clearing the roads to make it possible for rescue teams to reach the site and 11 hospitals were on alert to receive the injured, Khaledi said.
CNN's Shirzad Bozorgmehr in Tehran and Azadeh Ansari contributed to this story