Where in the world ... ?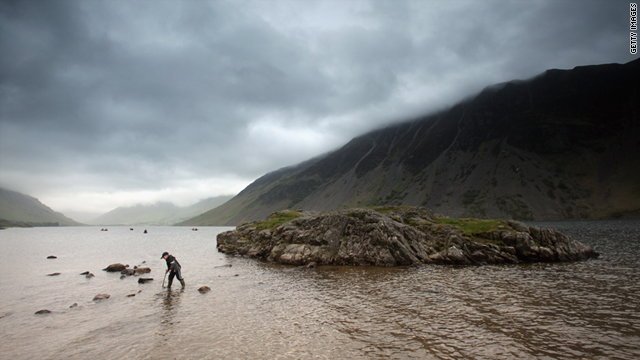 STORY HIGHLIGHTS
Do you know where this photo was taken?

CNN will post a new photo each Monday morning and reveal the answer later that day

The photo might be related to a recent story -- or it could just be something unusual we found
(CNN) -- [Updated 3:30 p.m. ET, Monday, June 6] You're looking at Wastwater, a lake in England that was voted "Britain's Favourite View" by television viewers in 2007.
Wastwater is part of Lake District National Park, which is found in the mountainous county of Cumbria. Cumbria is in northwest England, bordering Scotland and facing the Irish Sea.
For the first time since we started this little weekly contest, nobody got the answer correct.
If only "beelzel" went with his (or her) first instinct: "Though it looks like the Lake district in England ... my vote is Lake Como, Italy." Oh, so close!
[Original post] Do you know where this photo was taken?
If you think you know the answer -- or if you just want to take a wild guess -- post it in the comments area below. Later in the day, we'll reveal where the photo was taken and give credit to those who figured it out first. (The more detail, the better!)
Each Monday morning, we'll post a new photo and challenge you to tell us its origin. The photo might be related to a prominent news story or theme -- or it might just be something that caught our eye.
Good luck!