STORY HIGHLIGHTS
China refurbishing a 67,000-ton aircraft carrier, which it bought from Ukraine in 1998
The Chinese government says this year it will increase its defense spending by 12.7%
Many analysts say the real figure spent on defense by Beijing is much higher
Editor's note: "Jaime's China" is a weekly column about Chinese society and politics. Jaime FlorCruz has lived and worked in China since 1971. He studied Chinese history at Peking University (1977-81) and served as TIME Magazine's Beijing correspondent and bureau chief (1982-2000).
Beijing (CNN) -- "Aircraft carriers are tools of imperialism, and they're like sitting ducks waiting to be shot," a senior Beijing official told a group of overseas visitors. "China will never build an aircraft carrier."
That was in 1971, when China was poor and isolated, ruled by Chairman Mao and his military doctrines.
Now China is reorienting its military concepts in keeping with modern times. It is getting ready to launch an aircraft carrier.
Why an aircraft carrier?
"It helps China with its maritime territorial disputes in the South China Sea and the East China Sea," said Chris Yung, senior research fellow at the Institute for National Strategic Studies (INSS) at National Defense University in the United States.

Rare look inside Chinese military base

2009: China's military power concerns

2009: China's military power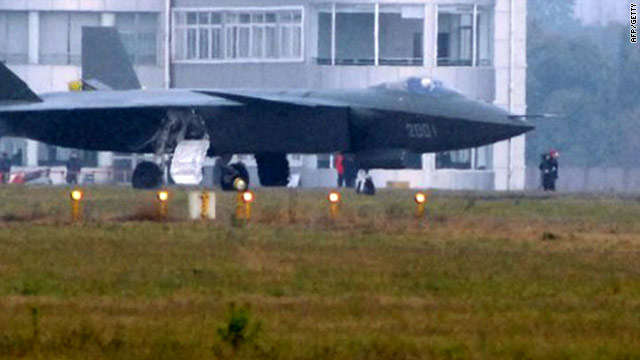 Gallery: China global superpower
"Second and perhaps more importantly, it is a symbol of Chinese rise as a major power."
When will China become a global superpower?
Many Chinese apparently want a carrier. A survey conducted in May by the official Global Times showed 81.3% of respondents support China's efforts to build its own aircraft carrier as a way to shore up the country's overall military power.
More than 75% said China needs it to defend the country against invasion, while around 50% said it will serve as a "counter-balance" to the U.S. and curb its dominance in the region.
The Chinese military is now refurbishing a 67,000-ton carrier, which China bought from Ukraine in 1998. It "is being built but has not been completed," said Chen Bingde, chief of general staff of China's People's Liberation Army (PLA), in an interview with the Hong Kong Commercial Daily last week.
It is expected to join the Chinese naval fleet later this year.
"China's strategy is to win a high-tech regional war in modern times and to be able to deal with multiple threats in a complex international environment," Song Zhongping, a military affairs commentator told CNN. "China aims to stop the enemy before entering its border."
As the world's second-biggest economy, China sees the need to extend its power and defend its expanded economic interests. The PLA is now developing a blue-water navy and air power to back it up.
Early this year, China unveiled the J-20, a new stealth fighter prototype which can elude radar detection. Photos and videos of the new stealth bomber were published on the Internet. Some military observers say it could rival America's F-22 fighter.
These are the latest in a series of moves to transform the once big but poorly equipped and highly-politicized revolutionary army into a modern, professional fighting force.
China's strategy is to win a high-tech regional war in modern times and to be able to deal with multiple threats in a complex international environment.
--Song Zhongping, military analyst
The PLA has come a long way.
For several years during the Cultural Revolution (1966-76), China did not even have a system of military ranks, once denounced by Maoists as feudal and capitalist.
In the late 1980s, the egalitarian army retired the baggy olive-green pants and jackets and took on tailored uniforms, complete with stars, flaps and epaulets.
In phases since 1985, China has demobilized over two million soldiers.
The goal: to turn the PLA into a leaner, meaner fighting force.
These changes are intended to boost morale in the 2.3-million-strong PLA, which remains the world's largest standing army.
"By developing advanced weapons, China is making up for the years of neglect when China merely focused on economic development," Song said.
In China's "four modernization" programs, launched in the 1970s, defense modernization ranked last, behind industry, agriculture and science and technology.
By all accounts, the Gulf War in 1990-91 gave China's top brass a shocking reality check. They watched in awe on live television as U.S. forces used cruise missiles, smart bombs and stealth bombers to inflict swift and devastating blows on enemy forces.
China soon went on shopping sprees to upgrade its air force and navy arsenals, and acquire increasingly sophisticated systems.
The Chinese government says this year it will increase its defense spending by 12.7% to 601.1 billion yuan ($91.5 billion). Many analysts say the real figure spent on defense is much higher.
Aside from paying the salaries and expenses of its troops, much of the budget goes into new tanks, planes, naval vessels, submarines and missiles.
The brass is also pouring money into the development of different fighting strategies, including cyber warfare.
China's leaders say the increase is justified. "China's defense spending is relatively low by world standards," said retired foreign minister Li Zhaoxing, adding that its defense budget was much smaller than that of the United States, which was set at $725 billion in 2011.
Nevertheless, the lack of transparency on the pace, scope and direction of China's military buildup continues to be of concern to China's neighbors and the United States, the status quo superpower.
The news of the aircraft carrier's imminent launch is creating ripples. "I would describe the reaction as cautious and moderately concerned," said Yung. "The big question is how the Chinese will use their carrier and where."
Even when the PLA eventually launches a working aircraft carrier, Yung said it does not give China a fully functioning carrier strike group capability.
"An aircraft carrier is an extremely complex piece of machinery with lots of moving parts," he explained.
"It has a long way to go to operate an air wing, provide air, surface, and sub-surface defenses for the carrier, supplying the carrier, and training the personnel to operate it. That is many years off."
FOLLOW THIS TOPIC