STORY HIGHLIGHTS
Pakistan claims bin Laden's locations "slipped from ... radar," an official there says
But the top U.S. counterterrorism official says its "inconceivable" someone didn't know
Some U.S. legislators have suggested cutting aid to Pakistan, given the questions
(CNN) -- What did Pakistan know?
That question is high on the minds of many, after a small team of American forces stealthily flew into the town of Abbottabad and killed Osama bin Laden -- all without telling Pakistani authorities, at least until U.S. forces had left the country with the al Qaeda leader's body.
According to U.S. officials, the United States decided not to trust Pakistan in advance with sensitive information on bin Laden's whereabouts. What remains unclear is what Pakistani authorities knew about his presence down the street from a major military installation and just 50 kilometers (30 miles) north of the capital of Islamabad.
A Pakistani intelligence official said Monday that information on bin Laden and the people in the compound where he stayed "slipped from" its authorities' "radar" over the months. The official claimed, while in Abbottabad, bin Laden had an "invisible footprint" and wasn't in contact with other militant networks.
Obama, top officials watch raid unfold in real time
Yet some in the United States have suggested that Pakistan -- like Sudan and Afghanistan before -- may have harbored bin Laden, believing that someone in power there knew where he was and seemingly did nothing about it.
"I think it's inconceivable that bin Laden did not have a support system in the country that allowed him to remain there for an extended period of time," White House counterterrorism adviser Tom Brennan said Monday. "But I am not going to speculate about what type of support he might have had on an official basis inside of Pakistan."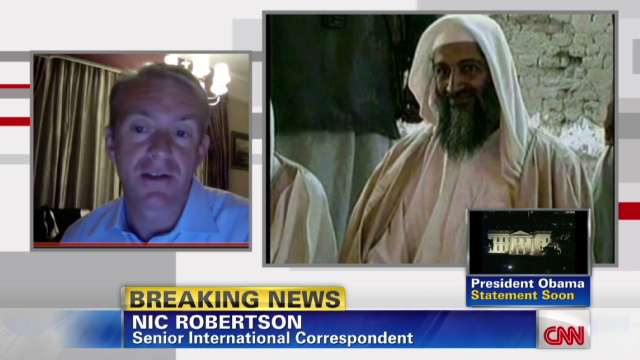 Bin Laden's death affects the world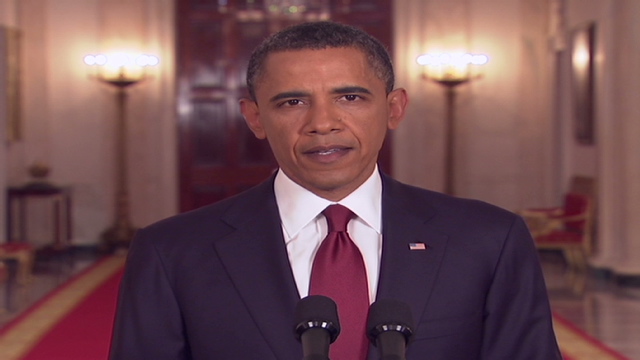 Obama: Osama bin Laden killed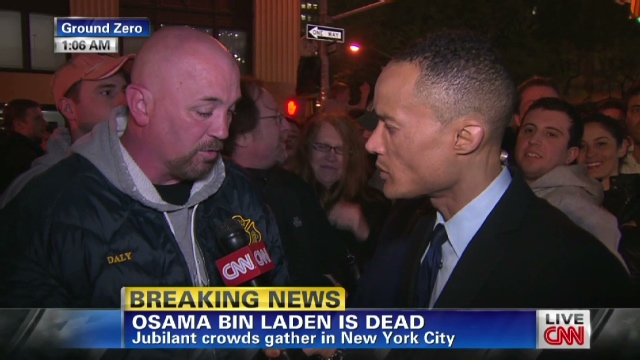 9/11 responder: Justice was served

Gallery: Osama bin Laden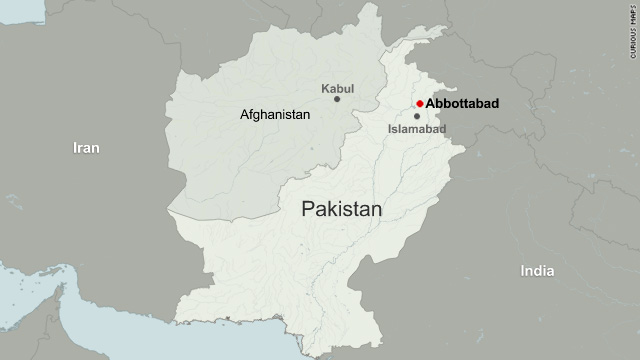 Where bin Laden was killed
Carl Levin, the Michigan Democrat who chairs the Senate Armed Services committee, told reporters it is "almost impossible to conceive" that Pakistani army and intelligence officials didn't have suspicions or inside knowledge about who was in the million-dollar, fortified compound.

Timeline: Osama bin Laden operation
Some in Congress argued that the United States should reconsider the billions of dollars in aid it sends to Pakistan until it gets answers from Islamabad.
"Before we send another dime, we need to know whether Pakistan truly stands with us in the fight against terrorism," said Sen. Frank Lautenberg, a New Jersey Democrat and vice chairman of the Senate Appropriations Committee on Homeland Security. "Until Congress and the American public are assured that the Pakistani government is not shielding terrorists, financial aid to Pakistan should be suspended."
What is known is that bin Laden was not found in a mountain cave in Afghanistan, or in one of the remote villages in Pakistan that are hotbeds for his supporters. Instead, he was found in a mansion in an affluent area not far from Pakistan's capital, but far from where many of his supporters have been fighting U.S. and allied forces.

Trail leading to bin Laden began with his trusted courier
Intelligence analysts concluded the compound was "custom-built to hide someone of significance." Barbed wire topped 12- to 18-foot walls that surrounded the complex, its residents burned their trash rather than having it collected, the three-story main structure had few outside facing windows, and there was no telephone or Internet service. Moreover, it had a known al Qaeda connection, having been the family home of one of bin Laden's couriers.
"Did nobody else notice this?," said Colin Powell, a former four-star general, U.S. Secretary of State and national security advisor, on CNN. "I don't know how it could go unnoticed."
Bob Baer, a former CIA operative, said the power, reach and nature of Pakistan's military and intelligence apparatus makes Islamabad's official lack of knowledge or, at least, lack of action suspicious. He told CNN "it's impossible" Pakistani authorities didn't know bin Laden was there, considering the location and how they operate.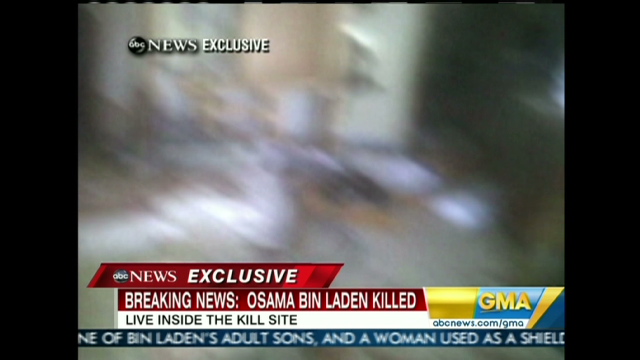 Inside the place bin Laden was killed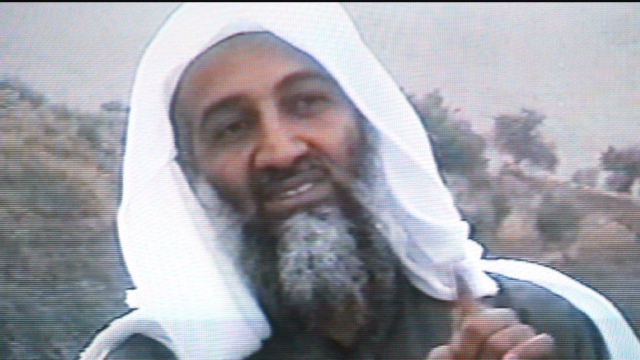 Timeline of bin Laden's death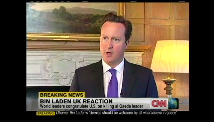 Cameron: Bin Laden death 'step forward'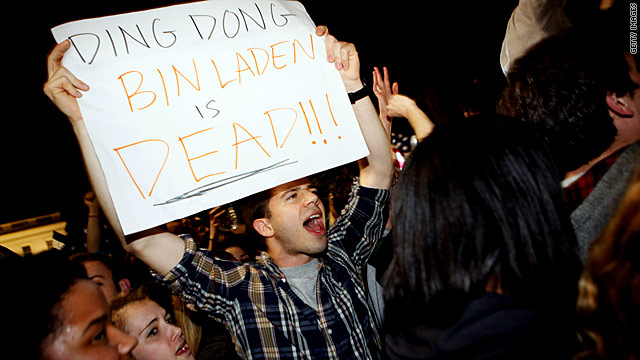 Gallery: Reaction to bin Laden's death
"If you're a foreigner, you get a knock on the door. And this is right next to a military garrison," said Baer, referring to the Pakistani military presence and a prestigious military academy in Abbottabad. "They had to check it out."
Officials in President Barack Obama's administration did not state explicitly that people high in Pakistan's government knew bin Laden was there all along.
A senior U.S. defense department official told reporters Monday afternoon, "We have no indications that the Pakistanis were aware that Osama bin Laden was at the compound in Abbottabad."
Brennan did not go that far. He credited Pakistani authorities for capturing and killing territories and sacrificing lives in this fight. But he acknowledged that it is very fair to challenge Islamabad about what it knew and did not know.
"Certainly his location outside of the capital raises the question," said Brennan. "We are talking to the Pakistanis about this. But they, at least in our discussions, seem as surprised as we were initially that bin Laden was holding out in that area."
CNN's Nick Paton Walsh contributed to this report.
FOLLOW THIS TOPIC