Japan budgets nearly $49 billion for post-disaster reconstruction
STORY HIGHLIGHTS
Last month's monster quake spawned a tsunami and left nearly 28,000 people dead or missing
Prime Minister: Japan must renew the determination of post-World War II reconstruction
The Disaster Relief Fund will pay for rebuilding, cleanup and debris removal
Japan is budgeting $49 billion for reconstruction
(CNN) -- Japan's cabinet on Friday approved a $49 billion budget to help in the reconstruction of areas decimated by last month's earthquake and tsunami.
The Disaster Relief Fund will pay for removal of rubble and debris, temporary housing, rebuilding of roads, farms, airports and schools, and loans to small- and medium-sized businesses.
Seeking to turn the nation's focus to the arduous task of rebuilding, Japanese Prime Minister Naoto Kan last week invoked the imagery of his country's recovery from World War II.
"We must renew the determination that we had in the post-World War II reconstruction period, and we must tackle the task of reconstruction after this earthquake," he said.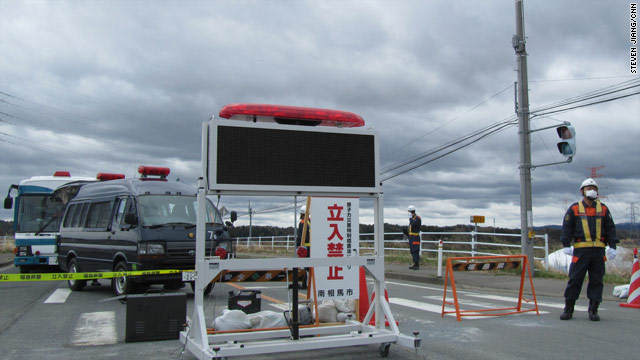 Gallery: Inside Japan's nuclear zone
The devastation left behind by the March 11 earthquake is an opportunity to build "a new, better future than before," said the prime minister, who was born in 1946 -- a year after the end of the war.
Kan said the Japanese people "stood up bravely and achieved a reconstruction that amazed the world."
The fund is only expected to cover a fraction of the total cost of recovery. The double disaster could cost Japan's government in excess of $305 billion, Deputy Finance Minister Mitsuru Sakurai told reporters last month.
The monster 9.0-magnitude quake that rocked the country also spawned a tsunami, leaving nearly 28,000 people dead or missing.
CNN's Steven Jiang contributed to this report.
FOLLOW THIS TOPIC


Part of complete coverage on

One effect of Japan's deadly quake has been to remind many of the importance of family and to drive them to the altar.

Toyota has announced drastic production cuts due to difficulty in supplying parts following the earthquake in Japan.

There's an eerie stillness about the desolate buildings and empty streets of Pripyat.

A photographer documents the ghost town left behind by the nuclear crisis in Japan. What he found was a "time stop."

Somber ceremonies mark one month since the earthquake and tsunami killed as many as 25,000 people.

Witnesses capture the very first moments of the devastating tsunami that struck Japan in March.

A month after a devastating earthquake sent a wall of water across the Japanese landscape, the global terrain of the atomic power industry has been forever altered.

Engineers use a flying drone to peer into the damaged reactors at the Fukushima Daiichi nuclear power plant.


Most popular stories right now