Cuba accuses Bill Richardson of slander
STORY HIGHLIGHTS
"Richardson came to Cuba on his own initiative," Foreign Ministry official says
Official accuses him of "slanderous declarations" to the press
The former governor says he will not leave Cuba until he visits American contractor
The contractor was sentenced to 15 years for crimes against state security
Havana (CNN) -- Cuba on Wednesday accused former New Mexico Gov. Bill Richardson of "blackmail" and denied the government had invited him here to negotiate the release of an American contractor sentenced to 15 years in prison.
In a news release, a Foreign ministry official said the Alan Gross case "was never on the table during the preparations for his visit."
"Mr. Bill Richardson came to Cuba on his own initiative and we received his request for a private visit as in other past occasions," said Josefina Vidal, the Foreign Ministry's director of North America.
An exclusive report September 7 by CNN's Wolf Blitzer on "The Situation Room" said Richardson was invited by the Cuban government for the specific mission of trying to negotiate the release of Gross.
But the mood soured during a three-hour meeting with Cuba's foreign minister during which he was told he would not be allowed to visit the prisoner.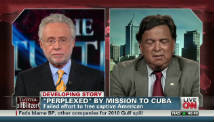 Richardson 'perplexed' by Cuba mission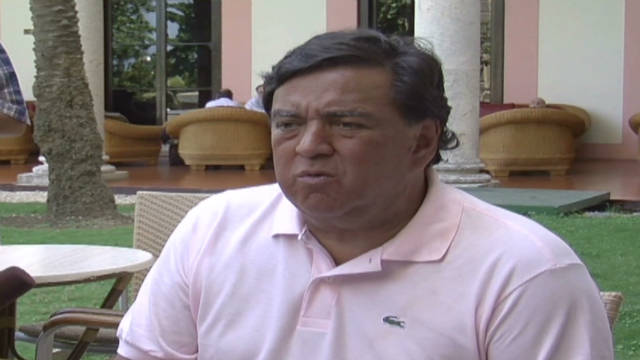 Richardson leaves Cuba emptyhanded
Richardson declared to the international press in Havana that he would not leave Cuba until he was at least permitted to visit Gross.
Vidal said the request had not been raised ahead of his visit and was made impossible "due to his slanderous declarations to the press in which he called Alan Gross a 'hostage' of the Cuban government and his attempts to pressure (us)"
"Cuba is a sovereign country that does not accept blackmail, pressure or pretensions," she said.
Gross, 62, was arrested in December 2009 on suspicion of importing illegal satellite equipment to provide Internet to dissidents.
He was sentenced to 15 years in prison earlier this year for crimes against state security.
Gross, a subcontractor for USAID, says he was trying to help the small Jewish community and was not a threat to the government.
Vidal also responded to comments that the American contractor's health was deteriorating.
"Mr. Grossıs health is normal, given his age and chronic illnesses," she said.
FOLLOW THIS TOPIC