Chilean plane crash kills 21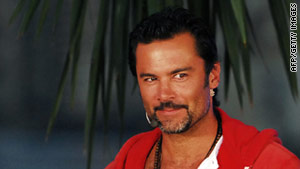 Felipe Camiroaga, a well-known and popular TV presenter in Chile, was among those believed to be on board.
STORY HIGHLIGHTS
NEW: Four bodies -- two male and two female -- are identified in Santiago, an official says
The passengers likely died instantly on impact, the defense minister says
The plane disappeared near the Juan Fernandez islands Friday
Felipe Camiroaga, a popular TV personality, was among the passengers
(CNN) -- All 21 people aboard a military plane that went missing off Chile's Pacific coast, near the Juan Fernandez islands, are dead, Defense Minister Andres Allamand said Saturday.
According to preliminary information, the passengers died instantly on impact, according to Allamand.
At least four bodies were found earlier Saturday, one day after the plane went missing.
Two of the bodies recovered were female and two were male, government spokesman Andres Chadwick told reporters. The four bodies were flown to the capital, Santiago, where authorities identified the victims.
An emergency beacon originally believed to be from the plane was also found Saturday, but is now thought to have belonged to a fishing boat, CNN Chile reported.
Gen. Maximiliano Larraechea, secretary general of the air force, earlier told Chile's state-run broadcaster TVN that one of the plane's locator devices had been found. TVN quoted him as saying he was almost certain the plane had crashed because of the number of items recovered.
The plane tried to land twice before losing contact, Allamand told reporters Friday.
Chile's TVN Executive Director Mauro Valdes said five of the passengers were employees of the television station, including Felipe Camiroaga, a well-known and popular TV personality.
The country's president, Sebastian Pinera, vowed to investigate the circumstances of the crash.
"This is a tough blow to our country, but it is precisely these moments of anguish and uncertainty that require the unity and solidarity of all Chileans," CNN Chile reported the president said Friday.
CNN's Mariano Castillo and Umaro Djau contributed to this report.