STORY HIGHLIGHTS
NEW: NTC forces drive to the center of Gadhafi's hometown
NEW: New fighting is reported in Libya's southern desert
Two European leaders get a hero's welcome in Benghazi
They say Moammar Gadhafi must face justice
Tripoli, Libya (CNN) -- Troops loyal to Libya's transitional government punched deep into the heart of ousted strongman Moammar Gadhafi's hometown of Sirte on Thursday, while Britain and France pledged their full support for the country's new rulers.
Fighters from the National Transitional Council advanced as far as 50 kilometers (30 miles) down the Mediterranean coast at one point on Thursday, according to the NTC command in Misrata. After driving into the center of Sirte, they pulled back to the outskirts of the city for the night, the NTC reported.
The NTC said they faced rocket fire and resistance from pro-Gadhafi "mercenaries" during the push, with military spokesman Ali Gheliwan reporting 11 NTC troops killed and 34 wounded. More than 40 pro-Gadhafi fighters were captured, he said.
The former rebels now say they control the entrances to Sirte, one of the last pro-Gadhafi strongholds in Libya.
Gadhafi has been a fugitive since Tripoli fell to NTC forces in August. NTC fighters returning from the front lines said they no longer expect to find the man who ruled Libya for nearly 42 years inside Sirte.
And in a move beyond NATO's stated mission of protecting civilians, the leaders of Western allies France and Britain pledged full support for the NTC's fledgling government -- including an offer of help in capturing Gadhafi.
"Let us be clear. This is not finished," British Prime Minister David Cameron said during a visit to Tripoli. "We will help you find Gadhafi and bring him to justice."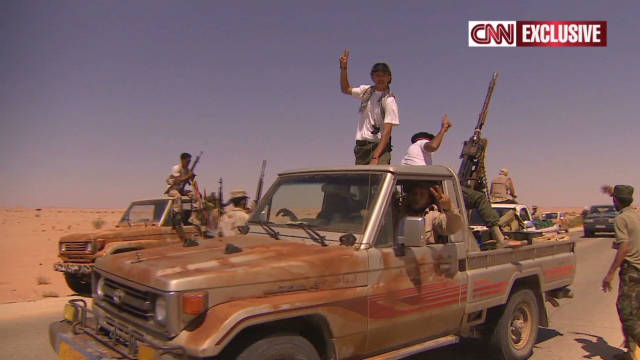 Sahara convoy heads to Gadhafi town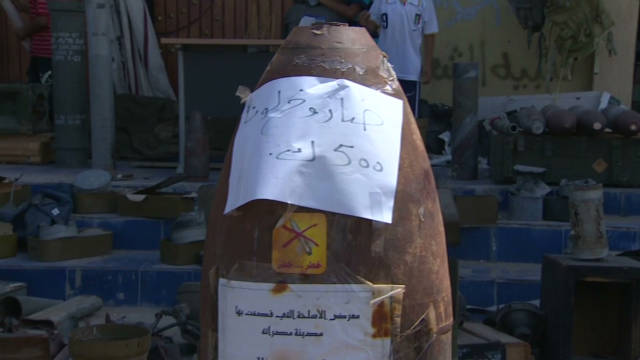 Deadly reminders of the siege on Misrata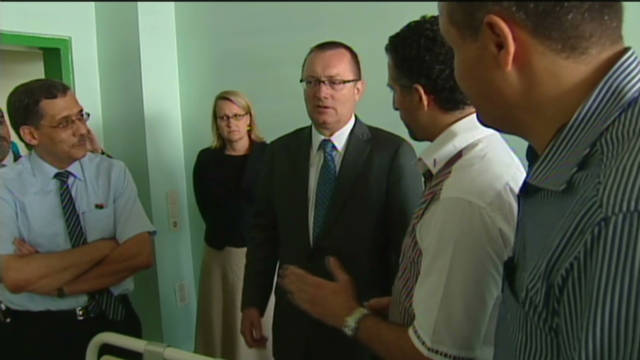 Top U.S. official visits Tripoli
After appearing in Tripoli, Cameron and French President Nicolas Sarkozy received a hero's welcome in Benghazi. The eastern city that was the first to slip from Gadhafi's grip and served as the de facto rebel capital during the six-month revolt that led to his fall.
Cameron said he did not know the whereabouts of Gadhafi or his family, but "the very clear message is that they should all give themselves up and they should all face justice."
Cameron and Sarkozy are the most senior Western leaders to visit Libya since the start of the uprising. France and Britain played pivotal roles in NATO's aerial bombing campaign against forces loyal to Gadhafi, and Sarkozy said that as long as peace is threatened in Libya, France would stand by its side.
"We have the Mediterranean in common, we have a common destiny," Sarkozy said. "What we're in the process of building is not only important to Libya, but to all the Arab people in the world who want to break free from their chains."
In addition to the transitional government's push toward Sirte, new clashes erupted in the desert south, near Sabha and the towns of al-Birak and al-Qira -- the hometown of Gadhafi's brother-in-law and intelligence chief, Abdullah Al-Senussi. Al-Senussi is wanted by the International Criminal Court for alleged crimes against humanity, along with Gadhafi and his son Saif al-Islam Gadhafi.
Abdelssalam Khamis, the head of the NTC medical mission around Sabha, said two NTC fighters were killed and 22 were wounded in the fighting; nine pro-Gadhafi loyalists were captured in the fighting, five of whom were wounded, Khamis said.
Further north in Bani Walid, families fled ahead of a Thursday night deadline to leave the besieged loyalist city. The NTC gave residents a 48-hour notice to leave as it dispatched hundreds of fighters to reinforce troops struggling to wrest control of the city, with its fighters regrouping on the outskirts after encountering stiff resistance during a weekend assault.
Mustafa Abdul Jalil, the chairman of the National Transitional Council, said a delegation was heading to Niger Friday to ask that nation's government to hand over Libyan officials who fled there. Saadi Gadhafi, another of the fugitive leader's sons, is believed to be among them.
In Tripoli, Cameron said the NATO mission to protect civilians must continue until all Libyans are deemed safe. He also pledged almost $1 million for clearing landmines and another $1.5 million for disposing dangerous weapons. He said Britain would also deploy a military advisory team to Libya for six months.
The two leaders said they are committed to speeding up the process of unfreezing Libyan assets so that the money can be returned to Libya via the interim council.
Turkey's Prime Minister Recep Tayyip Erdogan is expected to visit Tripoli this week.
Jeffrey Feltman, the U.S. assistant secretary of state for Near Eastern affairs, has also met with interim leaders this week.
"I am encouraged by these individuals and these organizations' efforts," Feltman said following meetings with Jalil and Mahmoud Jibril, chairman of the council's executive board.
In New York, a draft Security Council resolution circulated Wednesday that would establish a United Nations Support Mission in Libya under the leadership of a special representative of the secretary-general for an initial period of three months.
According to the draft, the mission's mandate would be to help Libya extend state authority, protect human rights, support justice and take steps needed to get the nation back on its feet economically. A vote on the proposal is expected within a few days.
CNN's Kareem Khadder, Ben Wedeman and Mick B. Krever contributed to this report.
FOLLOW THIS TOPIC