U.N. resolution would aid in post-Gadhafi planning, loosen sanctions
STORY HIGHLIGHTS
Resolution would set up a three-month U.N. planning mission in Libya
Asset freezes and travel bans on Gadhafi and his family would remain in place
Resolution encourages the transitional council to draft a constitution and hold elections
United Nations (CNN) -- The Security Council is on the verge of authorizing the U.N. to set up operations in Libya to assist the National Transitional Council in post-Gadhafi planning. It is also likely to loosen sanctions that were imposed on that country in the spring, according to a resolution obtained by CNN.
The resolution, likely to be passed in the coming days, would set up a three-month U.N. planning mission in that country, with an eye toward a more permanent presence. Sanctions on Moammar Gadhafi and his family would remain in place, but asset freezes on some Libyan companies would be lifted and some arms shipments would be allowed.
The U.N. is likely to play a key role in administering elections in a country that has been under dictatorial rule for decades. The mission would not include any peacekeepers or military personnel of any kind.
The resolution would allow for the importation of all small arms intended for the protection of diplomats and humanitarian workers. The shipment of all other kinds of weaponry intended for improving security in the country would be allowed so long as the NTC notified the Security Council and it did not object.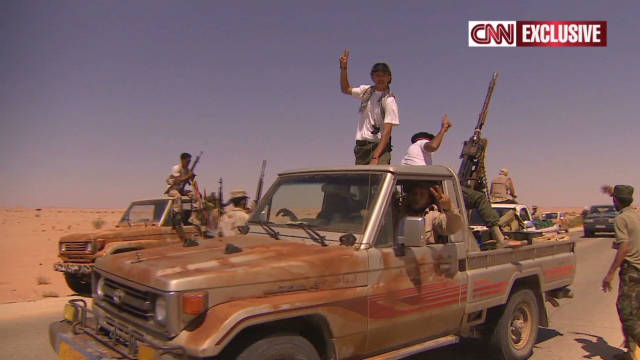 Sahara convoy heads to Gadhafi town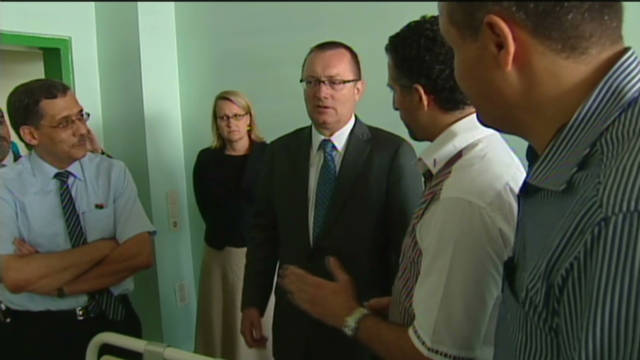 Top U.S. official visits Tripoli
Sanctions on individuals, including asset freezes and travel bans on Gadhafi and his family, would remain in place. Sanctions on some banks and companies, including the Libyan National Oil Corporation, would begin to be lifted.
The draft resolution welcomes the improving security situation in Libya. It calls on the NTC to protect civilians, restore government services, and implement an inclusive political process.
It encourages the NTC to draft a constitution and hold elections but does not set any deadlines or requirements for the Libyan government. The NTC has said it hopes to hold elections within two years.
This resolution would not address the NATO mandate that was authorized by the Security Council in March. That mandate does not have an expiration date. However, a self-imposed NATO mandate runs out on September 27. That is likely to be renewed, diplomats say, but NATO has been waiting to act until it sees the details of this new Security Council resolution.
According to Ian Martin, who would head the new U.N. mission in Libya, the U.N. will be crucial to helping elections run smoothly.
"There is essentially no living memory of elections, there's no elections machinery, no electoral commission, no history of political parties, no independent civil society," Martin said at the U.N. two weeks ago.
FOLLOW THIS TOPIC


Part of complete coverage on

CNN's Ben Wedeman offers a rare view of fighters, proud to be Libyan, new to warfare yet willing to fight
Moammar Gadhafi no longer has his Tripoli compound or his power apparatus. He is a fallen leader and a fugitive

The Gadhafi family -- a large, at times quarrelsome clan that helped the embattled strongman hold onto power

Seized documents revealed a close relationship between the CIA and counterparts in the Gadhafi regime

Oksana Balinskaya served as one of Gadhafi's five Ukrainian nurses for nearly two years

Archaeological treasures can be found all over the country, and UNESCO is worried

Abdul Hakeem Belhaj, who once fought with al Qaeda, is now commander of anti-Gadhafi forces in Tripoli

Former CIA director Michael Hayden says building a stable new regime could be as difficult as ousting Gadhafi


Most popular stories right now