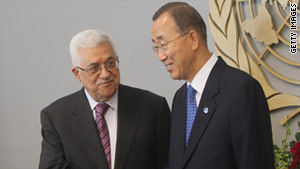 U.N. Secretary-General Ban Ki-moon, right, greets Palestinian Authority President Mahmoud Abbas at U.N. headquarters.
STORY HIGHLIGHTS
U.S. Secretary of State Hillary Clinton says she supports "two-state solution"
Israel calls for direct negotiations with Palestinian President Mahmoud Abbas
Abbas has said he will submit application for statehood
Abbas plans to formally submit the bid Friday
CNN's Wolf Blitzer reports live from the U.N. General Assembly at 5 p.m. ET Tuesday and is joined by former President Bill Clinton in "The Situation Room." Then at 7 ET, former Vice President Dick Cheney sits down with John King on "John King, USA" for an in-depth interview on the war in Afghanistan.
United Nations (CNN) -- The Israeli prime minister on Monday appealed for direct peace negotiations with Palestinian President Mahmoud Abbas, to be started in New York and continued in Jerusalem and Ramallah.
"Unilateral measures are not the way to advance peace between us," said Prime Minister Benjamin Netanyahu, referring to an Abbas plan to submit a member application for a state of Palestine to the United Nations Security Council on Friday.
It was not clear whether the Palestinian leader responded to Netanyahu's call for talks, or whether a fresh round of negotiations could elicit a compromise that the last round could not. Peace talks between the two sides broke down a year ago.
Earlier Monday, Abbas told U.N. Secretary-General Ban Ki-moon that he still intends to submit the statehood bid, said U.N. spokesman Martin Nesirky, despite a tide of controversy accompanying the measure.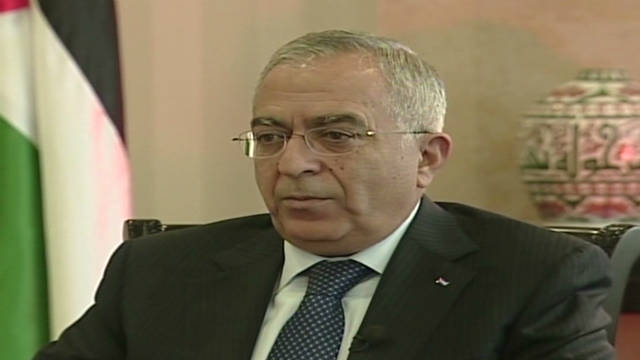 Palestinian Authority looks to future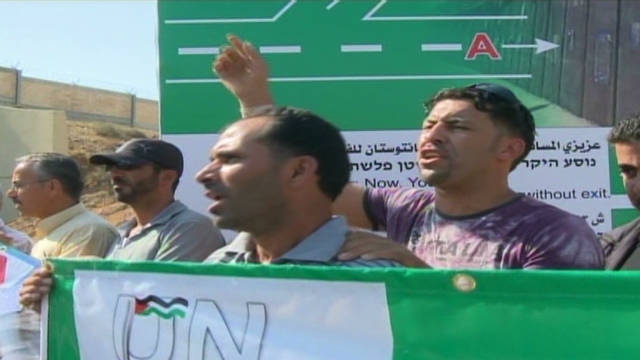 Palestinians seeking statehood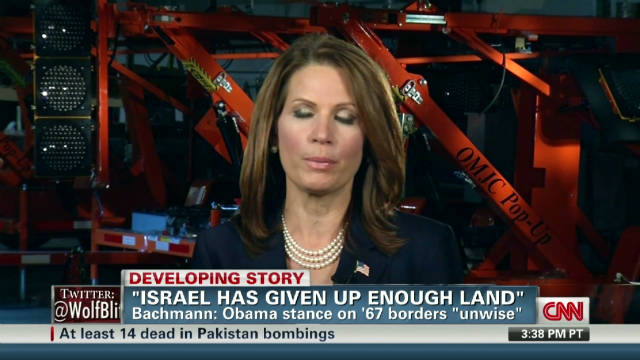 Bachmann: Obama not standing by Israel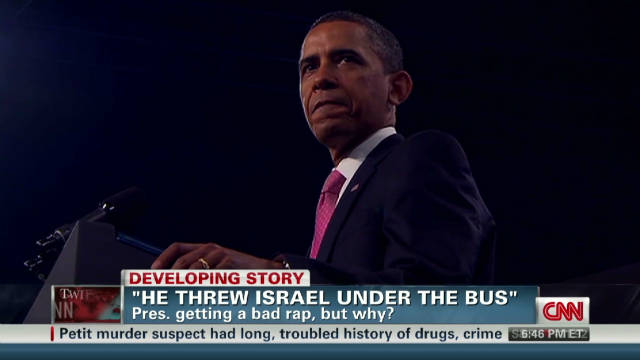 Israel becoming an issue for Obama?
Abbas has pointed to decades of occupation and years of failed negotiations, prompting the move.
Monday's meeting, which took place in New York at the start of the United Nations General Assembly, is part of what is expected to be a series of high-level meetings surrounding the hot topic of Palestinian statehood and the likely ripple effects of a formal application.
U.S. Secretary of State Hillary Clinton added Monday that the American government continues to support a "two-state solution" in an effort to resolve the ongoing conflict, but also noted that she is engaged in "intensive ongoing diplomacy."
The U.S. has pledged to block the application should it reach the Security Council, but it is likely eager to head-off a scenario that would involve an American veto -- a move widely seen as unpopular in the region.
Abbas, however, has appeared largely undeterred. In a speech Friday that appeared both an attempt to manage domestic expectations and push the statehood issue, the Palestinian leader told an audience in Ramallah, "We are going to the United Nations to attain full membership."
He has said the Palestinian territories should be represented by their "natural borders" -- with Israel remaining within its 1967 boundaries, which would afford Palestinians the Gaza strip, East Jerusalem and the West Bank -- while calling disputed territories inhabited by Israeli settlers "illegal."
Israel, meanwhile, has called the U.N. bid provocative and has pushed for a return to the negotiating table.
Israeli Prime Minister Netanyahu, who is expected to speak Friday at the United Nations, has said the measure could complicate the peace process and further destabilize the region.
The Palestinian territories currently have "observer" status, meaning delegates can speak in the General Assembly but not vote.
The five permanent members of the Security Council are the United States, China, France, Russia and the United Kingdom.
A "yes" vote in the General Assembly -- where only a majority vote would be needed -- could afford Palestinians with the status of "permanent observer," similar to the position the Vatican currently holds.
A vote in their favor would be all but assured, meaning they could pursue legal actions against Israel, though analysts suggest that an elevated status could prematurely raise expectations for change in the region.
Hamas, the Palestinian organization that controls Gaza, has warned Abbas not to take that step, saying it would show a willingness to acknowledge and negotiate with Israel, which would "deprive the Palestinian people from their right to come back to their homeland."
We are warning him not to go," senior Hamas official Mahmoud al-Zahar said. "This is going to make more division inside the Palestinian people."
FOLLOW THIS TOPIC