STORY HIGHLIGHTS
NEW: A Reno, Nevada, hospital says two people are dead
NEW: A top official tells reporters 54 people were transported with injuries
A memorial will be held for the pilot on Saturday
Witness: "I thought he was coming right on top of us"
Are you there? Share your photos, videos from the scene. For local coverage, visit CNN affiliate KTVN.
Reno, Nevada (CNN) -- "Mass casualties" were reported at an air show after a plane slammed into the box seat area in front of a grandstand at the National Championship Air Races and Air Show in Reno on Friday, a spokesman for the show told CNN.
At least two people died and 54 people were transported from the scene with injuries, according to officials.
The pilot, identified as Jimmy Leeward, a real estate developer from Ocala, Florida, was likely killed in the crash, the show said in a statement. He was flying a P-51 Mustang. The event has been canceled and a memorial service will be held for the pilot Saturday afternoon, the show said.
Leeward speaks the day before the crash

A Reno hospital said Friday night on its website that it had received a "total of 25 patients" after the plane crashed. It said two people, one male and one female, had died.
It was not immediately clear whether that figure counted the pilot.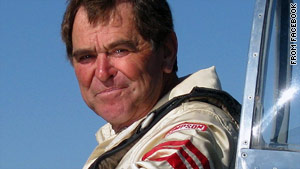 Jimmy Leeward, pilot of the P-51 "Galloping Ghost" from Ocala, Florida, likely died in the crash.
The patients included twelve people in critical condition, meaning their vital signs are unstable "and not within normal limits," and 11 in fair condition, exhibiting stable vital signs, according to the 7:30 p.m. PT update on the Renown Regional Medical Center website.
The hospital also noted that four patients being treated at Renown South Medical Center were in fair condition.
Mike Houghton, president of the Reno Air Racing Association, told reporters that 54 people were transported from the scene with injuries.
Video of the crash, posted on YouTube, showed a plane plummeting from the sky, sending up clouds of dust and debris. Shocked spectators rose to their feet.
Fred Scholz, a witness, said he saw the plane seemingly "coming straight down."
"I thought he was coming right on top of us," he said, noting that the aircraft ultimately hit about 100 feet from him, in an area of box seats, filled with folding chairs.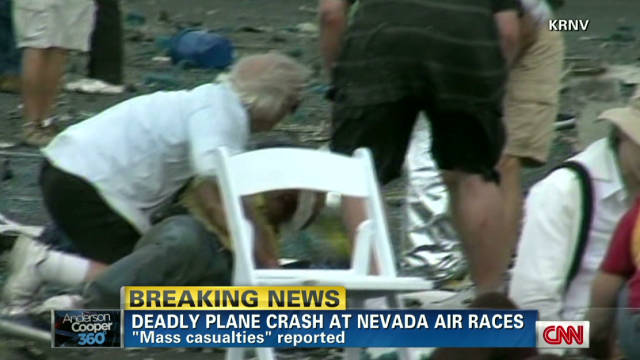 Witness: We just saw a lot of people die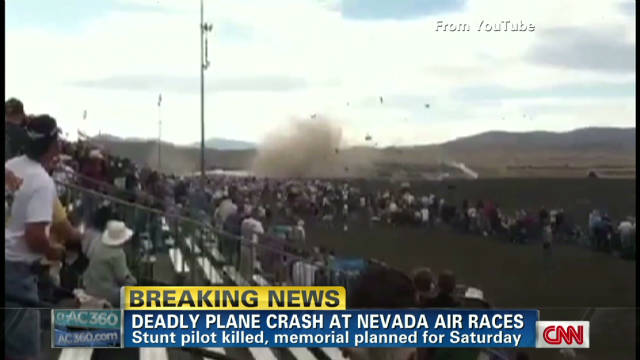 Witness: Pilot tried to save lives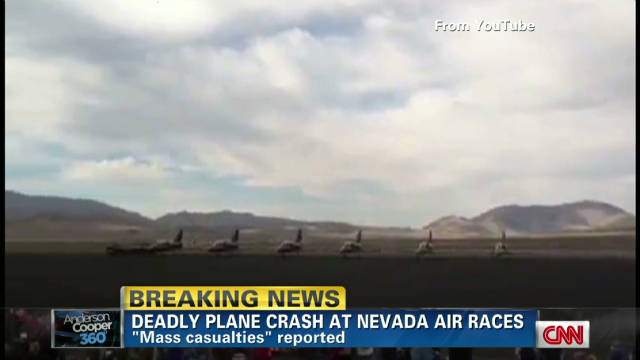 Witness: 'Horrific' scene after crash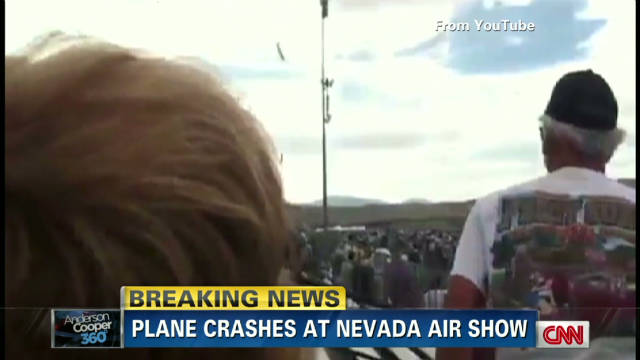 Plane crashes at Nevada air show
"Luckily there was no fire, which surprised me," said Scholz, a 59-year-old from Truckee, California, who says he goes to air races ever year. "It just happened so quickly."
Scholz: We were deer in headlights

Another witness, Greg Mills, added that the pilot "didn't have enough altitude to pull up," with the aircraft shuddering before slamming to the ground about 50 to 75 yards from where he was standing.
"We got showered by little stuff," said Mills, who works at the Pacific Aviation Museum based in Pearl Harbor, Hawaii, describing a chaotic scene afterward. "Everybody was running."
The plane, called the "Galloping Ghost," was taking part in a qualifying round in the "unlimited class" division of the air race when it went down around 4:15 p.m. PT Friday, said Mike Draper, the show spokesman. The final rounds had been slated for the weekend.
The aircraft was about a lap into the race when the pilot sent out a "Mayday signal" and pulled "out of the lap" before crashing into a box seat area that is in front of a grandstand at the "very large race field," located about 15 miles north of Reno, Draper said.
"It was clear that (the plane) was pulling up and was in distress," he said.
He added that authorities do not yet know why the aircraft went down.
Besides the Federal Aviation Administration personnel already there to assist the National Transportation Safety Board in any investigation, the show's spokesman said that National Guard members -- who were on-site practicing before the incident -- are helping emergency personnel to clear the area.
"There are people still being escorted out of that area with various injuries," Draper said.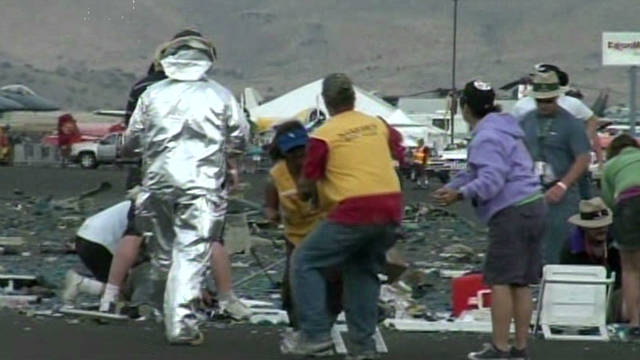 Fatalities reported after air show crash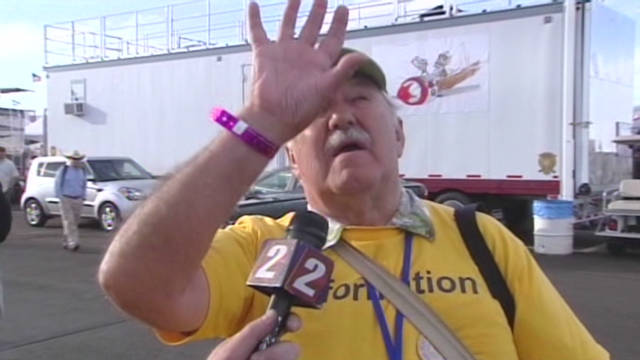 'Mass casualties' after plane crash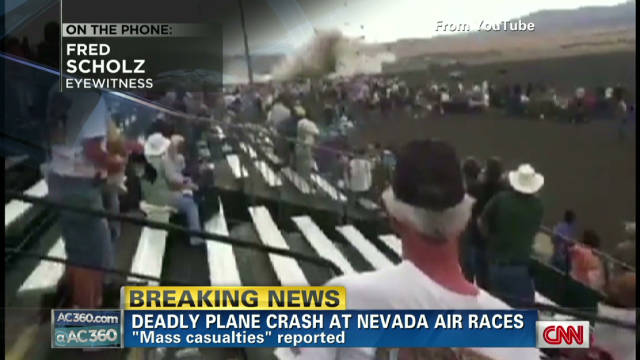 Deadly plane crash at Nevada air show
Reno Mayor Bob Cashell told CNN that "700 or 800 emergency personnel showed up in a matter of minutes."
"You couldn't believe how fast they came," said Cashell, adding that citizens and some troops on site also helped with the injured. "Just watching these people and the way they responded, and it's been magnificent."
Local fire officials are reporting multiple fatalities and critical injuries, according to Ian Gregor, a spokesman with the FAA.
He said the aircraft did not catch fire, but there was a wide debris field following the crash.
Gary Arthur, another witness to the accident, said the plane wavered a few times, suggesting the pilot had tried to get control before going down.
"Just the sound of the impact was unbelievable," he said. "Almost can't believe you saw what actually happened."
In 2007, a mid-air collision during the annual National Championship Air Races in Reno claimed the life of one of the two pilots involved. The collision was the latest in a string of accidents that plagued the races that week, killing three pilots.
CNN's Mike Ahlers, Kelly Marshall Smoot, Greg Morrison and Nick Valencia contributed to this report.