More than 1,000 turn out for multifaith 9/11 event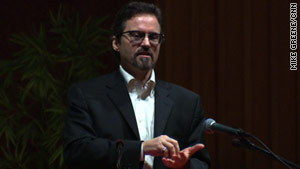 Sheikh Hamza Yusuf Hanson speaks Sunday of lessons learned in the decade since September 11, 2001.
STORY HIGHLIGHTS
A religious "open house" event is held in Washington
The event is designed for people of different faiths to learn about others
"Speech has a reality," Muslim leader says of the lessons learned since 9/11
Washington (CNN) -- More than 1,000 people of various faiths gathered Sunday for a unique religious "open house" event as a way to commemorate 9/11 and to get to know each other's faiths.
The 9/11 Unity Walk, now in its seventh year, drew diverse participants from across the United States to engage with each other at 13 different houses of worship along Washington's Embassy Row.
The walk began with a symbolic Muslim call to prayer from the podium in the Washington Hebrew Congregation temple and included one of America's most prominent Muslims, Sheikh Hamza Yusuf Hanson, as a featured speaker. An American-born Muslim, Yusuf helped co-found the Zaytuna College in Berkeley, California, and is a leader in the Muslim intellectual community.
Speaking to CNN before the event, Yusuf talked of lessons learned in the decade since September 11, 2001.
U.S. looks ahead with hope a decade later
"I think the biggest lesson for the Muslim community is that speech has a reality," Yusuf said. "A lot of our leadership has become acutely aware of speaking more fairly, of speaking more balanced, of recognizing that hate speech in any form, even if it comes out of emotional anger, is dangerous."
On stage, Yusuf spoke lightly of moving forward with what he described as a unique American trait.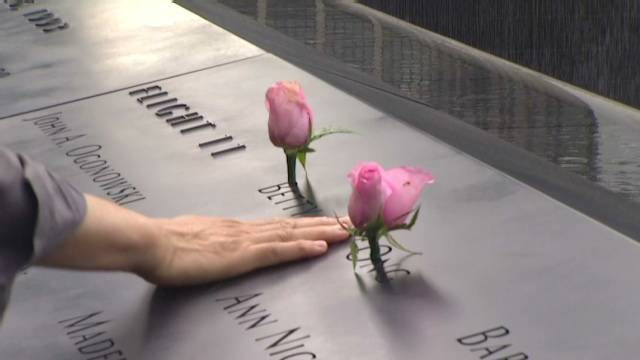 Snapshots of 9/11 remembered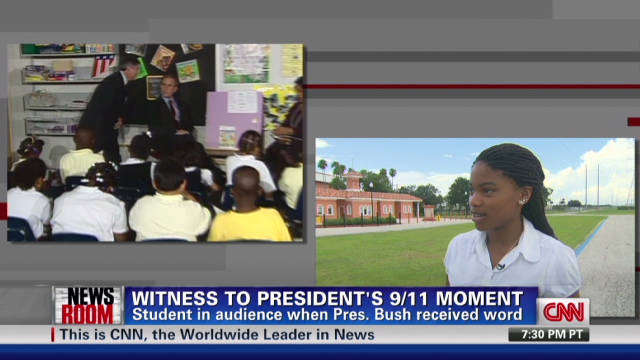 Witness to Bush's 9/11 moment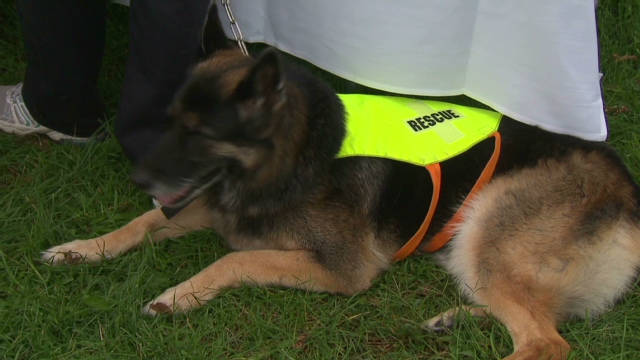 9/11 rescue dogs remembered
"This is our opportunity. This anniversary should remind us of what went wrong. Some things went wrong. But what we need to continue to set right," Yusuf said. "That's what we're about as Americans. The thing I love most about going to a book store is the self-help section is the biggest section because Americans know we're screwed up. We know it. But we want to get better."
In a more traditional vein, Behram Pastakia of the Federation of Zoroasatrian Association of North America said the walk was more than a chance to commemorate September 11.
"We have to change the perception of 9/11 being a violent day to a day of peace," Pastakia said. "[The Unity Walk] is an opportunity to come together and to work together to sew seeds of hope and peace through our actions."
The walk was created by Kyle Poole of the Washington Hebrew Congregation. Events at different houses of worship included a turban-tying demonstration, multiple choirs, a meditation workshop, and a tour of the Islamic Center of Washington's mosque.
The day wrapped up with D.C.'s St. Augustine's Gospel Choir singing "Amazing Grace" on the grounds of the Islamic Center of Washington followed by a walk to the Mahatma Gandhi Memorial led by his grandson Arun Gandhi.
FOLLOW THIS TOPIC


Part of complete coverage on

Ten years ago today, America's sense of security was shattered in a series of attacks that tested the will and resolve of the American public.

Despite exceptional security ahead of the 10th anniversary of the 9/11 attacks, many New Yorkers said they remain undaunted about the potential terror threat.

Humor was Jami Gong's answer to helping bring back life to New York City's Chinatown in the aftermath of the September 11, 2001, attacks.

CNN.com commissioned artists to illustrate the incredible changes we've seen these past 10 years since 9/11.

CNN paired up five sets of iReporters who had never met but shared similar experiences on 9/11. Listen as they discover what connects them.

What are the lingering effects of 9/11 outside ground zero? Visit three disparate locations to sample the reverberations from coast to coast.

The terrorist attacks didn't just change America. They affected the nation's attitude toward religion.

Kids who lost parents on 9/11 opened up to others of their generation, who learned first-hand how to keep the tragedy from defining their lives.


Most popular stories right now