STORY HIGHLIGHTS
NEW: Alert is canceled at Virginia's North Anna nuclear power plant
The Washington Monument may remain closed until after all repairs are completed
Washington's National Cathedral remains closed after sustaining "substantial damage"
Lincoln and Jefferson memorials reopen
Washington (CNN) -- The Washington Monument was closed indefinitely Wednesday as engineers studied ways to repair cracks at the top of the capital's iconic structure -- one day after a rare 5.8-magnitude East Coast earthquake.
Among other things, several pieces of mortar fell inside the monument's observation area during the earthquake, a National Parks Service spokesman said.
An outside structural engineering firm will conduct a more thorough damage assessment, and the monument may not be reopened to the public until after any necessary repairs are completed, the spokesman added.
Washington's National Cathedral also was closed after sustaining what its staff described as "substantial damage," including numerous cracks in the building's limestone blocks and broken pinnacles on its towers.

Natl. Cathedral repairs to cost millions

FEMA grades reaction to quake

East Coast ready for major earthquake?

Senator on way to Capitol when quake hit
Most federal buildings and monuments in Washington, however, had reopened by late Tuesday -- including the Lincoln and Jefferson memorials.
The quake struck at 1:51 p.m. Tuesday near the town of Mineral, Virginia, about 40 miles northwest of Richmond. Just 3.7 miles deep, it was felt from Georgia to northern New England.
No major injuries or extensive damage were immediately reported, but the quake prompted evacuations of numerous office buildings -- including the U.S. Capitol -- and affected operations at a nuclear power plant in Virginia.
Local officials across much of the Eastern Seaboard scrambled to determine what, if any, damage had been inflicted in various cities and states. North Carolina Gov. Beverly Perdue on Wednesday morning announced a "cursory inspection" of state buildings.
Some damage was reported at both the middle school and high school near the epicenter of the quake in Mineral, where a couple of houses also collapsed.
"It's still kind of a state of shell shock here," CNN's Brian Todd said Wednesday, reporting from the town. "People still just can't believe this happened. This is a natural event that just does not happen on the East Coast."
With so many along the coast unaccustomed to earthquakes, many people were left wondering whether all that rumbling could have been caused by a truck, helicopter, an explosion or some other force.
Desi Fleming, a resident of Mineral, said the quake arrived with a rumbling "that sounded like a train coming to a stop." It knocked down two chimneys on the converted 1900-vintage home that now houses her parcel-shipping business.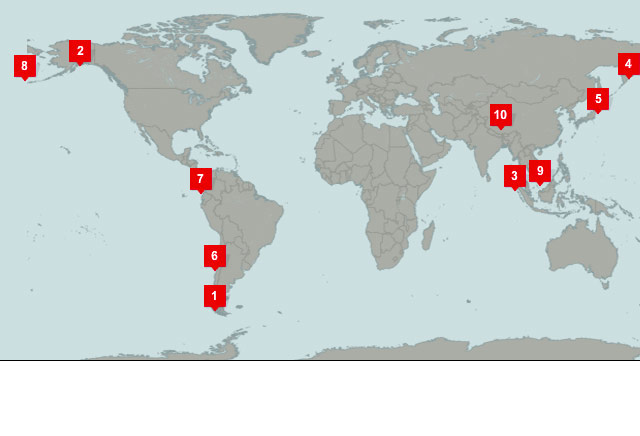 Record-setting earthquakes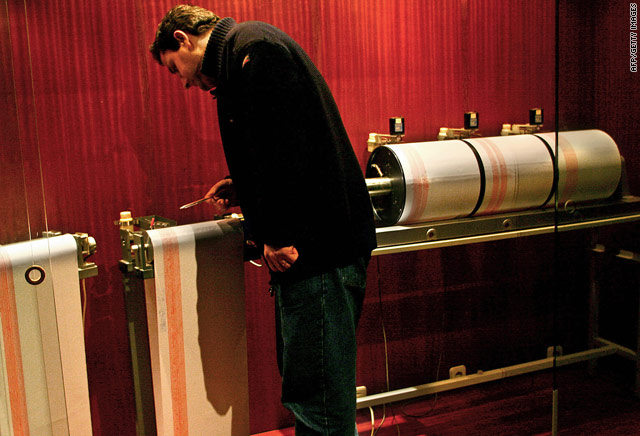 Measuring earthquakes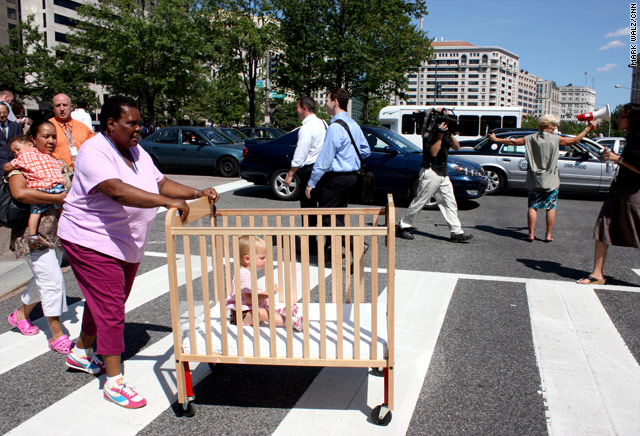 Gallery: Earthquake shakes East Coast
Kate Duddy was alone in an office building elevator in Manhattan when the shaking started.
"I have never felt a quake before. It was scary having no idea what the cause was," she said. "I felt the vibrations, and the elevator stopped for a period of about five minutes."
At Washington's National Zoo, some animals started reacting moments before the earthquake was felt by their human caretakers.
About five or 10 seconds before the earth shook, several apes abandoned their food and climbed to the top of a treelike structure, according to a statement from the zoo. A gorilla named Mandara grabbed her baby -- named Kibibi -- and also moved to the top of the structure.
At the same time, a flock of 64 flamingos grouped themselves together and remained huddled until the shaking stopped.
Farther south, the earthquake triggered an automatic shutdown of Virginia's North Anna nuclear power plant after it lost electricity. Primary power was quickly restored to the cooling systems of two nuclear reactors that had been affected, according to Dominion Virginia Power.
The plant, less than 20 miles from the earthquake's epicenter, briefly resorted to the use of back-up diesel generators, the company said. Dan Stoddard, Dominion's senior vice president of nuclear operations, said there was no damage to the spent fuel pool at the plant.
The plant vented steam, but there was no release of radioactive material, according to Louisa County spokeswoman Amanda Reidelbach.
An emergency declaration at the plant was canceled shortly after 1 p.m. Wednesday, according to the Nuclear Regulatory Commission. Officials at the NRC, however, said they would continue to monitor the situation.
The quake also triggered low-level alerts at 12 other nuclear facilities across the East Coast and Michigan, U.S. authorities reported. All those alerts were quickly canceled, however.
Tuesday's incident occurred in a known seismic zone in central Virginia, said Dave Russ of the U.S. Geological Survey. But the strength of the earthquake was a bit surprising. A 5.9 event occurred in 1897 near Blacksburg, Virginia, he said.
CNN's Vito Maggiolo, Chris Lawrence, Susan Candiotti, Dan Lothian, Joe Sutton, Jim Acosta, Larry Shaughnessy, Matt Smith, Sarah Aarthun, Carol Cratty, Phil Gast, Dugald McConnell, Dana Ford, Lindy Royce-Bartlett, Catherine Shoichet and Tom Watkins contributed to this report.
FOLLOW THIS TOPIC