STORY HIGHLIGHTS
Authors describe how they learned male anti-gay rights activist hired a male escort
Activist conducted experimental therapy to cure exaggerated feminine behavior in boys
Therapy used regimen of psychological and physical rewards and punishment
Search begins for others who underwent similar experimental therapy
Editor's note: "AC360º" examined a shocking "experimental therapy" designed to make feminine boys more masculine. See the special report, "The Sissy Boy Experiment."
New York (CNN) -- The story about Kirk Murphy's suicide began to come to light last year with an anonymous tip: Anti-gay rights activist George Alan Rekers was traveling to Europe with a male escort.
The tip came from one of the escort's acquaintances. We were skeptical, and the tipster answered our skepticism with screenshots of the e-mails Rekers had exchanged with his 20-year-old companion, whom he'd met at Rentboy.com. We used the screenshots to deduce the approximate time of the pair's return to the United States, and set off to take a picture.
And so it was that on a morning in early April 2010, we found ourselves searching for parking in a congested concrete labyrinth in front of the "C" terminal at Miami International Airport.
Word to the wise: Do not predicate the success of a story upon your ability to find a parking spot on a busy day at MIA.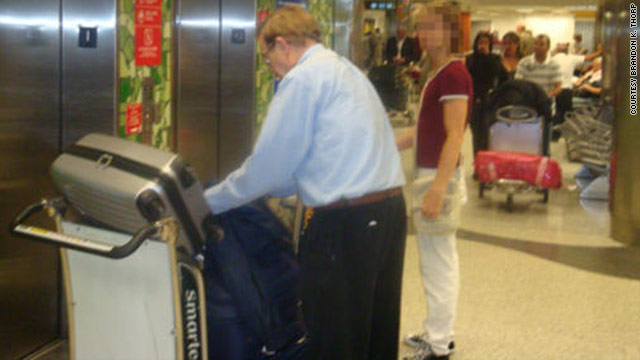 Male escort and Baptist minister

'Sissy' therapy still has influence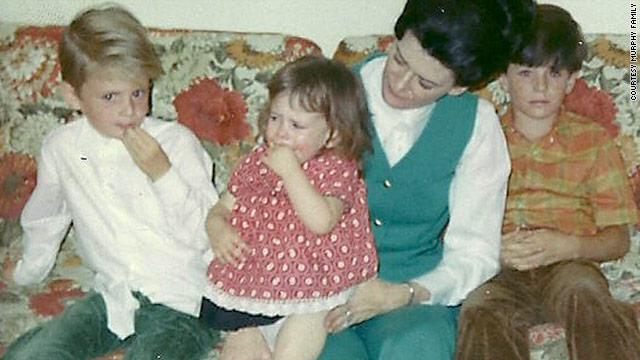 Family describes anti-'sissy' therapy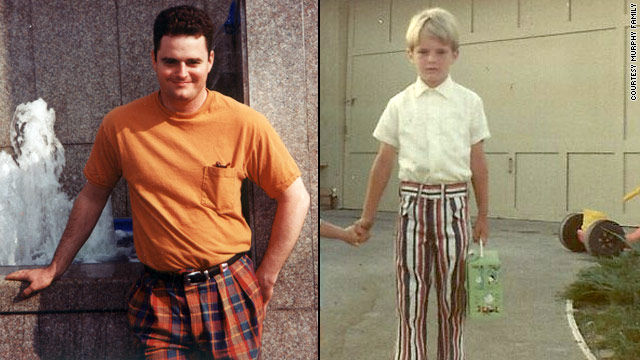 Gallery: UCLA's Gender Identity Clinic
We were still searching for parking when Rekers' flight arrived early. We were sure we'd missed them, but huffed it into international arrivals anyway.
And we waited. And waited. After 20 minutes, we had made good headway on figuring out how to blame each other for this disaster when the escort came loping out of customs, followed a minute later by an apparently flustered Rekers.
Camera in hand, we shadowed them across baggage claim, taking half a dozen blurry pictures of the pair before snapping a single semi-decent image, in which Rekers was captured preparing to push a cumbersome luggage cart into an elevator.
In the story we subsequently wrote for the Miami New Times, we skimmed Rekers' resumé in sufficient detail to highlight the apparent irony of his European vacation.
Rekers began his professional life as a psychiatrist. In the early 1980s, he co-founded the Family Research Council, a group that lobbies against gay rights. Over the next two decades, he penned books and tracts with titles like "Shaping Your Child's Sexuality" and "Growing Up Straight: What Every Family Should Know About Homosexuality." He testified as an expert witness against gay adoption in Florida and Arkansas, and on behalf of the Boy Scouts of America when the Scouts came under fire for discriminating against gay scoutmasters.
Our story hit the Web on Tuesday, May 4. The next day, Rekers' escort acknowledged to us he had given Rekers sexual massages.
In an interview with us, Rekers denied any sexual contact with the male escort. He claimed he wasn't aware that his companion offered sexual favors for sale over the Internet until after the trip, and said he hired him only to carry his bags.
CNN obtained a contract apparently signed by Rekers with details of his arrangement with the escort.
By the end of the week, the Rekers scandal had been reported from The New York Times to the New Zealand Morning Herald; from "AC360" to "The Colbert Report."
Rekers proclaimed his righteousness and threatened to sue. On his website, Rekers denied being gay.
"Contrary to Internet stories based on this slanderous article," went the message on his website, ProfessorGeorge.com, "following medical advice Professor George Rekers requires an assistant to lift his luggage in his travels because of an ongoing condition following surgery."
But in fact, we saw Rekers pushing his own luggage cart while the escort idled to the side.
On May 12, Rekers told Christianity Today: "I confessed to the Lord and my family that I was unwise and wrong to hire this travel assistant, not knowing whether he was more than a person raised in a Christian home."
Rekers admitted to putting himself "in a vulnerable situation" where he "tragically became subject to false allegations." Rekers soon resigned his post with the National Association for Research and Therapy of Homosexuality, an organization aimed at altering sexual orientation. He changed his phone number and disappeared.
Who was Kraig?
When a journalist breaks a hot story, or even a pleasingly warm one, he feels a keen desire to stay atop it, to negotiate each of the story's developing angles before any other journalist thinks to try.
This desire kept us up a lot of nights in May 2010. We published nine articles about George Rekers between May 4 and May 16. The last of these, written just as Rekers faded from the news, dealt with his government-funded work at the University of California, Los Angeles in the early 1970s (PDF).

Siblings say gay brother 'broken' by experimental therapy
The article received less attention than our other Rekers stories, but we thought it was more important. Entitled "Before Hiring a Rentboy, Rekers Tried To Spank The Gay Away," it explained how Rekers had attempted to cure a 5-year-old boy of exaggerated feminine behavior with an increasingly aggressive regimen of psychological and physical rewards and punishment, first in a lab, and then in the boy's home.
Details about therapy's reward and punishment system
Rekers later said the treatment worked and declared the boy, whom he dubbed "Kraig," "had a normal male sexual identity."
Though Rekers conducted similar experimental therapy on more than 60 children during the same period, it was the experimental therapy on Kraig that earned Rekers his doctorate.
Moreover, it became foundational research for those who think gay people can become "ex-gay" -- taught or counseled to become straight. In 2009, Kraig's case was still being cited as proof that homosexuality can be prevented. We wanted to know: Who was Kraig? What had become of him, and of the many children like him?
Finding out seemed impossible. Interest in the Rekers story was waning, the children were identified only by pseudonyms in the research papers and doctor-patient privilege forbade Rekers or any of his colleagues from revealing their identities. Even if such revelations could be made, what could these scientists hope to gain by making them?
The kind of treatment practiced at UCLA, which involved spanking and the withholding of maternal affection, would never be approved in contemporary medicine.
Doctor defends modern day "reparative therapy"
There is an understanding now, as perhaps there wasn't in 1971, that certain kinds of discipline come to no good end.
In September, we spoke at a journalism conference in San Francisco. After our presentation, a CNN producer approached us and asked us the same question we had been asking ourselves: What had become of the children? CNN hired us as freelancers to find out.
'All of that crap we went through at UCLA'
In the evenings, after our day jobs, we made phone calls, wrote e-mails; we built relationships with gender researchers, gay and lesbian community centers and ex-ex-gay groups. These are groups of people who once accepted the notion their gayness could be treated but have since turned against that idea.
We read Phyllis Burke's "Gender Shock," about the psychiatric abuse of gender-variant kids, and got in touch with her subjects, but were still having difficulty finding a patient of Rekers.
Then, late one October night, we received a letter from Maris Murphy.
Murphy is a mother of two and a photographer who lives in Minnesota. The evening before, as she drove home from work, she'd had a very unusual conversation with her brother, Mark, a long-distance trucker.
See more about the Murphy family's tragic story
Murphy mentioned that a friend was about to enter psychotherapy and Mark Murphy objected with surprising vehemence. Psychotherapy was no good, he said.
"I was like, 'I don't feel that way,' " Maris Murphy says. "I've never had a hang-up or any kind of negative experiences with any kind of therapy ... to which Mark responded, 'Don't you remember all of that crap we went through at UCLA?' "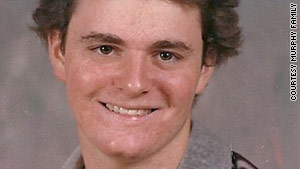 Kirk Murphy was enrolled in experimental therapy in the 1970s to stem his feminine behavior.
Murphy didn't. She was too young to remember how her sensitive other brother, Kirk, had been treated by the Gender Identity Clinic at UCLA in the early 1970s.
All she remembered was what came after: Kirk Murphy's unhappy adolescence and his seeming inability to fully accept his sexuality -- even after he came out as gay in his 20s -- and the many accomplishments of his brief life, which never brought him as much satisfaction as it seemed they should.
CDC: Lack of acceptance can lead to risky behavior for non-straight youth
He lived, she said, "under a pall," and he hanged himself in his apartment in 2003.
Murphy got home and immediately e-mailed a researcher, Dr. Richard Green, who had conducted a different gender research study at UCLA. He quickly wrote back with his condolences.
"An interesting note," Green added. "The young graduate student therapist at UCLA in the psychology department ... who treated Kirk later revealed that his motivation behind the treatment was to prevent young men from succumbing to the sinful practices of homosexuality. ... Amazingly, a few months ago this man was revealed to have taken a foreign holiday with a rent boy."
This was the first time Murphy had heard of George Alan Rekers.
She used Google to search the name, found our story about Rekers' work at UCLA and saw her brother's treatment described therein.
Green offered confirmation: The boy Rekers called "Kraig" was Kirk Murphy.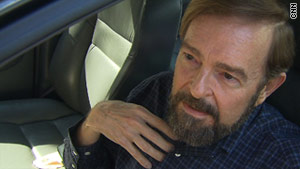 It's "inaccurate to assume" that Kirk Murphy's suicide was linked to therapy, says Rekers, who treated Murphy.
Recently Rekers told CNN that it "would be inaccurate to assume" that Kirk Murphy's suicide was linked to the therapy. "But I do grieve for the parents now that you've told me that news," he said. "I think that's very sad."
Even after his suicide, Kirk Murphy's case was still being used as a success story for a movement to treat "unwanted sexual attraction" -- a movement Kirk Murphy never elected to join, and whose use of his childhood story, Maris Murphy was sure, he would have abhorred.
Where are other Rekers patients?
We now know the fate of Kraig. But what became of the dozens of other children upon whom Rekers conducted his experimental therapy?
What became of "Becky," a 7-year-old girl with purported tomboy tendencies, who underwent 102 "monitoring" sessions in a lab and a further 96 in her bedroom?
Rekers deemed Becky cured when she became "enamored with the (adult) male examiner and wanted to give him her phone number so that he could call her 'every night and every day.' "
iReport: 'Sissy Boy Experiment' triggers 'disturbing' memories
And what of "Carl," an 8-year-old treated at UCLA for 15 months, whose "sex-role development" was thought to have been "normalized" when he declared that he "used to be a queer, but not any more."
iReport: Did you participate in similar research?
We would like to find out.
Watch Anderson Cooper 360° weeknights 8pm ET. For the latest from AC360° click here.
FOLLOW THIS TOPIC