STORY HIGHLIGHTS
Memphis Grizzlies are on an unlikely run in the NBA playoffs
Players say they know how much the team's success means to their flooded city
Grizzlies need to win Friday night to avoid being eliminated from the playoffs
Editor's note: Ron Higgins is a sports columnist for the Memphis Commercial Appeal.
Memphis, Tennessee (CNN) -- People thought that as bad the Memphis Grizzlies NBA franchise has mostly been since moving from frosty Vancouver to this steamy Southern locale 10 years ago, it would be hell or high water before they ever won a playoff game, much less a series.
Well, the Grizzlies, after being just the second No. 8 seed to ever beat a No. 1 seed in a seven-game NBA series two weeks ago, are still hanging on in the Western Conference semifinals, forcing a Game 7 after defeating the Oklahoma City Thunder 95-83 on Friday.
And that's where the high water comes in.
If you walk out the front doors of FedExForum, take a right, walk 25 yards to Beale Street, walk two blocks west and roll a basketball down a hill the final block, that ball might end up in the Gulf of Mexico.
That's because The Big Muddy, the Mississippi River, is on Memphis' downtown doorstep, cresting Tuesday night at 47.8 feet, way above flood stage. Dark brown water has filtered it way into the northern parts of the city, making life miserable for thousands.

Mississippi River overtakes Memphis

Mississippi River cresting at Memphis

Bracing for record flooding in Memphis
The Grizzlies understand misery. Their franchise, since moving from Vancouver in 2001-02, has had a decade of heartache, from being swept in three straight playoffs from 2004 to 2006, to majority owner Michael Heisley almost selling the team a couple of years later.
The Griz players also understand that when the playoffs started almost four weeks ago, they were playing for themselves. Now, they realize it's much more than that.
"With all the flooding, the people in our city could have easily dropped their heads," guard O.J. Mayo said. "But we feel good that at the end of the day, they've been able to come down to Beale Street, catch a game and put a rough time behind them."
Granted, the Grizzlies haven't had much time to think about the plight of their city. Once you've stepped into the intense hurricane of the playoffs, it's hard to spend a few minutes of calm in the eye.
"The city has gone through a lot when you see all the people who've had to relocate and move all their things," Memphis point guard Mike Conley said. "That's a tough situation, but this community has been on our side this whole roller-coaster season. We're trying to do this for them."
Whatever happens Friday night, whether the Grizzlies win and go back to Oklahoma City for game 7, or lose to end the season, what has occurred the last four weeks has turned around the franchise.
The city of Memphis is a rarity in the football-crazed South, because it has always been about basketball, dating back to the days when the city's powerhouse college basketball program, then called Memphis State, lost in the 1973 NCAA championship game to Bill Walton-led UCLA.
From the playgrounds to the high schools to the University of Memphis, the city loves its barbecue, blues and basketball. Even when the city failed to get an NFL franchise when the league last expanded in 1995, the average Memphis sports fan always believed the city would support an NBA franchise.
Former Grizzlies coach Hubie Brown, who guided Memphis to its first playoff berth ever in 2004 when he was named the league's Coach of the Year, said he's never forgotten how much the city loved a winner and a team that played as a team.
This community has been on our side this whole roller-coaster season. We're trying to do this for them.
--Mike Conley, Memphis Grizzlies
"Every time I go into an arena with one of my guys [former Griz players], it's just incredible the relationship with those players and that town," said Brown, now a TV analyst for ABC and ESPN. "I say it all the time: You can't fool the people of Memphis. That's a basketball town, they understand the game all the way down to the high school level."
That's why when the franchise struggled in recent years, the average Griz fan never thought another playoff run was possible.
Crowds dwindled, and it didn't matter what promotion was being given away at home games.
"You can't fool these fans, because they know bad basketball when they see it," said Shane Battier, who was the Grizzlies' first first-round draft pick in '01 as they moved to Memphis, "They were going to show up to watch a winning team. You weren't going to get them in the building with T-shirts and bobbleheads."
When the Grizzlies won game 6 in Memphis to capture the Spurs' series, the fans spilled from FedExForum onto Beale Street for an all-night party. And though the Grizzlies were to fly to Oklahoma City the next afternoon to begin their semifinal series, Battier and some teammates joined in on the fun, too.
"All the years I had been here before, I always wondered what it would be like if we won a playoff series, because the playoffs are here in May during Musicfest and the barbecue festival," Battier said. "So when we won, I just had to go out and see.
"Since I live downtown, I just left my car here [at FedExForum] and walked home down Main Street. It was awesome. Everybody was high-fiving me and each other."
Memphis mayor A C Wharton says the Grizzlies style of play makes them the perfect team for his city. "When the Grizzlies get knocked down and don't get the foul calls they just get up and keep grinding," Wharton said. "In the game of life there are no referees. When you get knocked on your back you get back up."
Star forward Zach Randolph recognizes how much this playoff run means to Memphis. Never before has he felt so loved by a city after he had earned a reputation as a malcontent at his previous NBA stops, starting in Portland.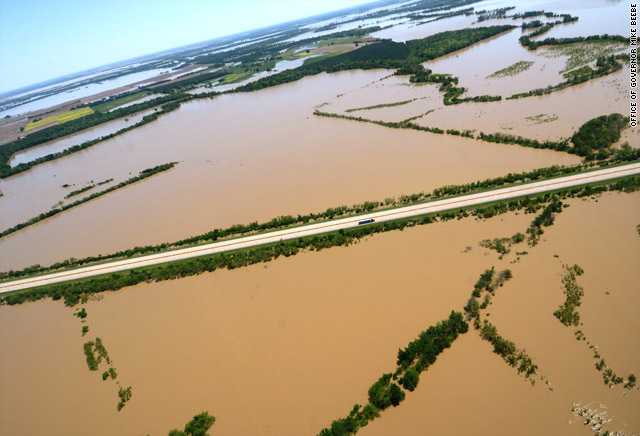 Gallery: Floodwaters on the rise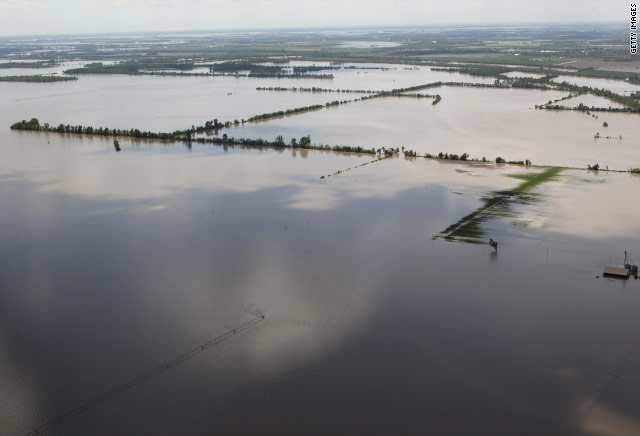 Controlling the Mississippi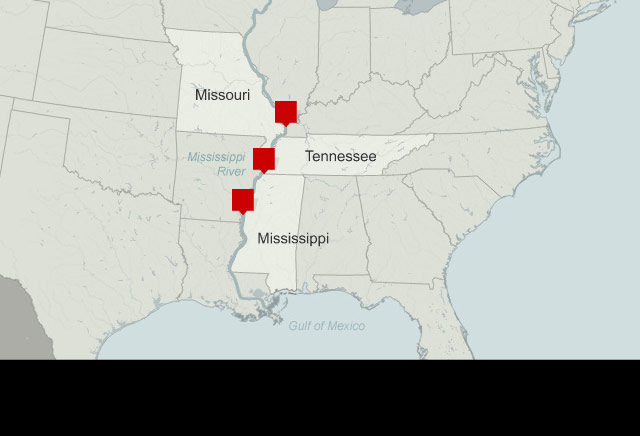 Water levels on the Mississippi
"It has never been like this anywhere else," said Randolph, who loves Memphis so much that he personally pays a one-month electric bill for hundreds of struggling Memphians during Christmas. "This city has embraced me. The people here have been great.
"I'm involved in the community. I'm involved with the kids here. I think God has blessed me and He has made this work for me. I think this is God's plan for me to be here. I'm feel like I'm from Memphis and this is great for our city."
Randolph's community work isn't the exception among the Grizzlies. It's the rule, and a way established by head coach Lionel Hollins, who was on Portland's 1977 NBA champions that caused that city to fall in love with the franchise.
"If you have good talent, you got a chance to win," said Hollins, 57. "But to give yourself a chance, you've got to open up, you have to share the basketball with one another, you've got to be a better teammate, you have to be a better citizen, because all of this is tied in with the sponsors, fans and the community. It's all tied together. And in order to maximize who you are, you have to be better in all these areas."
That's why Friday night, with their backs to the wall, one game away from being eliminated, the Grizzlies will gather down by the river one more time -- a river that is a lot closer than it was at the start of the playoffs -- and fight it out with the Thunder to the very end.
"This series is not over by any means," Hollins said after his team, coming off a three-overtime loss Monday, lost game 5 on Wednesday 99-72 at Oklahoma City. "I still believe in my team, and I still believe we will come back. This team will fight to the end."
Because if the Grizzlies didn't know it before, they know it now -- they live in a city of fighters.
FOLLOW THIS TOPIC