A reprieve for high-speed rail in Florida?
STORY HIGHLIGHTS
Florida governor last week rejected $2.4 billion in federal funding for the project
The U.S. Transportation secretary says the project would create jobs
Scott agreed to re-examine the details of the project, the secretary says
(CNN) -- A proposed high-speed rail line in Florida may not be dead after all.
Florida Gov. Rick Scott rejected $2.4 billion in federal funding last week for a high-speed rail line between Tampa and Orlando, but the project has not run off the tracks yet. Transportation Secretary Ray LaHood met with Scott Friday morning to discuss the plan in an attempt to keep it alive.
Touting jobs the project would create and the potential economic growth for the state of Florida, LaHood said in a written statement that Scott "asked me for additional information about the state's role in this project, the responsibilities of the Florida Department of Transportation, as well as how the state would be protected from liability."
The Republican governor had cited potential cost overruns, long-term operating costs and questions about the projected use of the line as a reason for canceling the high-speed rail project.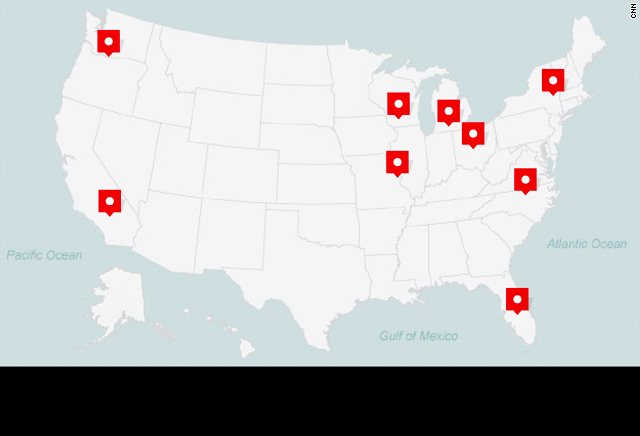 Map: Proposed high speed rails

Explainer: High speed rails worldwide
The statement said that LaHood wanted to give Scott additional time to examine the details of an agreement crafted by officials from Tampa, Orlando, Lakeland and Miami and to consult with the staff at Florida's Department of Transportation before making a final decision.
LaHood said he expected a decision by the end of next week.
High-speed rail is a focal point of the Obama administration's plan to invest in the nation's infrastructure as a way to create jobs and grow the nation's economy.
But in recent months, newly elected Republican governors in Wisconsin and Ohio rejected proposed high-speed rail projects in their states. In New Jersey, Republican Gov. Chris Christie canceled a long-planned rail tunnel project that would have expanded commuter rail service between his state and New York. Scott seemed to be following their lead.
States scramble for rejected rail cash
Many local politicians urged Scott not to turn down the federal transportation funds. Even Florida Congressman John Mica, the Republican chairman of the House Transportation and Infrastructure Committee who has expressed skepticism over the Obama administration's high-speed rail plans, was critical of Scott's decision.
In his written statement, LaHood said, "I feel we owe it to the people of Florida, who have been working to bring high speed rail to their state for the last 20 years, to go the extra mile."
FOLLOW THIS TOPIC


Part of complete coverage on

Is high-speed rail a smart move -- or a waste of taxpayer dollars? Will it create jobs? Will it turn profits? Experts answer your questions.

President Obama's proposed high-speed rail network suffers a serious setback as lawmakers fight over the budget.

Amy Wilkinson: If immigrants earning science degrees got green cards, the U.S. could benefit from innovations by 70,000 people.

Which billion-dollar company is known for awesome employee perks and a raucous work culture? Heck, even business meetings are fun.

Boulder City, Nevada, is uniquely poised to cash in on a new energy boom.

New York has haulted a controversial natural gas drilling process called hydraulic fracturing -- or "fracking" -- until July 1.

Five categories of U.S. infrastructure received a grade of D minus in 2009 from the American Society of Civil Engineers.


Most popular stories right now