Giffords strong enough to watch TV for an hour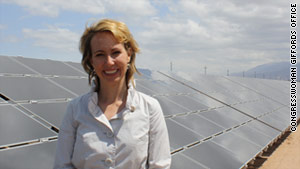 Rep. Gabrielle Giffords, shot in the head earlier this month, has been reported alert enough to watch TV.
STORY HIGHLIGHTS
Husband excited by the progress in her attention span
Neurosurgeon says she's been showing improvements every day
No date for when drain in head will be removed
After that, Giffords can move to rehab hospital
Houston (CNN) -- Gabrielle Giffords watched an hour of television from her hospital bed, a development her husband Mark Kelly called "exciting," said Rep. Debbie Wasserman Schultz, a friend of Giffords who spoke to Kelly Tuesday.
"Last night or the night before she watched television -- it was CNN in fact --- and the fact that she was able to do that for about an hour, in terms of attention span, they were pretty excited about that," Wasserman said.
The Democrat from Florida added Kelly remains optimistic that his wife will make a full recovery.
"Doctors continue to tell them they're hopeful about how much she'll recover. With each day she's able to do things that are a little more complex than she had been doing before," she said.
Giffords has been in the intensive care unit at the University of Texas Memorial Hermann Hospital since Friday afternoon. She was transferred here from the University Medical Center in Tucson, Arizona, where she was treated since being shot January 8.
Initially, Giffords' office said she was being transferred from Tucson to the Institute for Rehabilitation and Research, a few blocks away from Memorial Hermann's main hospital. However, doctors here said she was not yet ready for a rehabilitation hospital, and first needed to be in the ICU because she has a drain removing excess fluid from her brain.
Patients like Giffords with hydrocephalus who require a drain are kept in the ICU to make sure the drains don't become infected.
Wasserman said Kelly told her he's "hopeful the drain will come out any day now and then she can be moved to the rehab hospital."
Tuesday, Giffords' neurosurgeon told CNN Giffords' situation is improving.
"I think overall she's doing great. Since she's been here she's been showing improvements every day," said Dr. Dong Kim, chairman of neurosurgery at the University of Texas Medical School. "We're very pleased with her progress."
Kim declined to give more details about her progress, or comment on when the drain might be removed.
Memorial Hermann hasn't given an update on Giffords' condition since Friday. Spokeswoman Alex Rodriguez said there will be no updates until the congresswoman is moved to the rehabilitation hospital.
Wasserman said she and Sen. Kirsten Gillibrand, D-New York, and possibly others plan to visit Giffords in Houston next week.
"Mark's been a rock, but what we're trying to do as friends is to let him know he's not doing this by himself. We're going to give him a little break," Wasserman said. "Anyone who's ever dealt with a family medical issue knows the caregiver needs some respite. We're a small army of friends standing ready to give reinforcements."
CNN's Sabriya Rice contributed to this report
FOLLOW THIS TOPIC