STORY HIGHLIGHTS
Incidents have no nexus to terrorism, federal official says
F-16s also dispatched in Denver-Detroit incident
Three passengers are removed from a Frontier flight that landed in Detroit
Passengers reportedly acted suspiciously on a flight from Los Angeles to New York
(CNN) -- Reports of air passengers acting suspiciously on two flights prompted authorities Sunday to scramble fighter jets on the 10th anniversary of 9/11.
What happened on the flights has no nexus to terrorism, a federal law enforcement official said.
In the first incident, the Transportation Security Administration was notified of passengers allegedly behaving oddly on American Airlines Flight 34 from Los Angeles International Airport to John F. Kennedy International Airport in New York, said TSA spokesman Greg Soule.
Out of an abundance of caution, authorities sent two F-16 jets to shadow the flight until it landed safely at JFK at approximately 4:10 p.m. ET, Soule said, adding law enforcement will interview passengers. J. Peter Donald of the the FBI in New York said the incident involved three passengers.
Tim Smith, a spokesman for American, told CNN that a passenger alerted the crew to a perceived security concern. The captain investigated and elected not to declare a security threat and no one on board requested military or law enforcement assistance, Smith said.
The second incident involved Frontier Airlines Flight 623 from Denver International Airport to Detroit Metropolitan Wayne County Airport.
Crew members noticed two men acting suspiciously. One spent about 20 minutes in a bathroom in the back of the plane while the other waited in a forward galley before using the restroom, also for 20 minutes, said Frontier spokesman Peter Kowalchuk.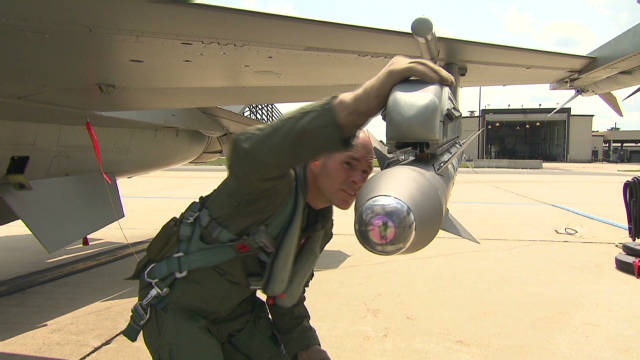 Elite pilots ready for potential threats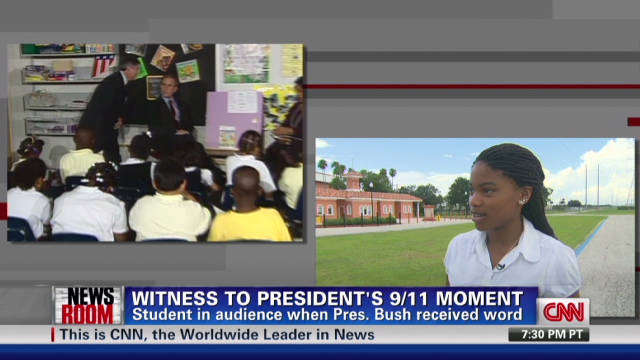 Witness to Bush's 9/11 moment
"The crew did not feel threatened," Kowalchuk said, but "maintained surveillance" of the men.
TSA spokeswoman Kristin Lee said the agency was notified at 3:15 p.m. The North American Aerospace Defense Command (NORAD) ordered an unspecified number of F-16s to shadow the flight, Lee said.
Authorities took three passengers, including the two acting suspiciously, into custody when the aircraft landed in Detroit, Kowalchuk said. There have been no arrests, said Sandra Berchtold of the FBI.
The Airbus A318, which had 116 passengers and four crew members, was taken to an auxiliary pad after it landed at 3:30 p.m. The plane was cleared for use at 5:15 p.m., Lee told CNN.
Authorities later finished questioning the deplaned passengers about the incident, said Scott Wintner of the Wayne County Airport Authority.
Wintner said the airport's response was standard for such a situation. "The response would have been the same yesterday as it was today, and it would be the same tomorrow."
In a third incident, a carry-on bag at Kansas City International Airport caused a security guard at a checkpoint to be concerned, said airport spokesman Joe McBride.
A man was uncooperative when asked if if the bag could be searched and was subsequently detained, McBride said.
Terminal B was closed and evacuated about 9:30 a.m., and a bomb squad was brought in. The squad used water hoses to open and inspect all of the man's bags, including those that were checked, McBride said. The terminal reopened by 2 p.m.
Authorities were questioning the man, McBride said.
The FBI's Bridget Patton said agents went to the scene. No explosives were found in the luggage, she said.
CNN's Carol Cratty, Dina Majoli, Mike Ahlers, Anna Gonzalez, Susan Candiotti, Brian Todd, Cristy Lenz and Divina Mims contributed to this report.
FOLLOW THIS TOPIC