The truth about frequent-flier upgrades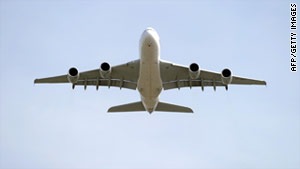 Air fare codes and upgrades have become increasingly difficult to decipher.
STORY HIGHLIGHTS
Upgrading with miles isn't the bargain it once was
Figure out the real cost of an upgrade to decide if it's worth it
Buying a business-class ticket is a better value in some cases
(Travel + Leisure) -- I thought I was being clever when I booked a $698 round-trip Delta flight from New York to London with the idea of getting an upgrade for 50,000 frequent-flier miles.
But when I went to the Delta website to complete the upgrade process, I was informed that I didn't qualify. I called a Delta agent to ask why.
"You bought a cheap ticket," the agent said. Turns out I had a T fare, which doesn't qualify for an upgrade. For that I would have had to buy a more expensive M, B, or Y economy fare, she said.
The agent was willing to rebook me at the cheapest price for an upgradable ticket: $2,393. On top of that I would have had to use 50,000 SkyMiles (worth $1,000 based on the commonly accepted value of 2 cents per mile), for a cash equivalent of $3,393.
Here's the kicker: I could have bought a business-class ticket on that same flight for only $2,800 -- $600 less than the upgrade would cost.
Travel + Leisure: America's worst tarmac delays
Frustrated as I was with Delta, this situation could have happened with any airline, as fare codes have become increasingly difficult to decipher.
So what are the restrictions? It depends on the carrier: American, Continental, and US Airways have little to no restrictions on economy fares; Delta and United have more rules.
Even with a qualifying airfare, you might find your flight has already reached its limit of upgrades ("capacity controlled," in airline-speak). And some qualifying tickets require higher co-pays (up to $500 each way) or more miles than others. The reason? Too many fliers with too many miles, thanks partly to credit-card and other non-air-travel promotions.
Travel + Leisure: America's rudest cities
An alternate strategy would be to exchange miles for a business-class ticket rather than for an upgrade; it could be a better value.
But if you do decide to upgrade, you'll want to figure out the real cost (airfare plus miles plus co-pay) to decide if it's worth it.
You might find a good deal, especially on domestic flights. More likely, you'll be as surprised as I was to discover that, increasingly, upgrading with miles isn't the bargain it once was.
See what it costs to upgrade using miles
Planning a getaway? Don't miss Travel + Leisure's guide to the World's Best Hotels
Copyright 2012 American Express Publishing Corporation. All rights reserved.