Expert: Racial flap more about old South than Perry today
STORY HIGHLIGHTS
Rick Perry is the longest serving governor of Texas
Perry is under fire for a racist sign on a hunting spot his family leased
His presidential campaign says the controversial word was painted over
Washington (CNN) -- The controversy around Texas Gov. Rick Perry's use of a hunting camp with a racially insensitive name is more of a tale of an ugly era in Texas history than an indictment of the governor, a longtime Texas political observer said.
"It's really about the culture in parts of the country that are rural and Southern and part of the former Confederacy," said Jim Henson, political director at the Texas Politics Project at the University of Texas-Austin. "I think there's a lot of complexity to a story like this that gets lost. It has to do with the culture Perry grew up in rather than Perry himself."
On Sunday, The Washington Post reported that Perry's family had leased property in Texas known as "Niggerhead." The property's name was "painted in block letters across a large, flat rock standing upright at its gated entrance," the paper reported, and Perry and his family tried to cover the offensive name with a coat of paint.
But the Post also detailed how Perry's recollection of the events differs from those of the seven people interviewed for the story.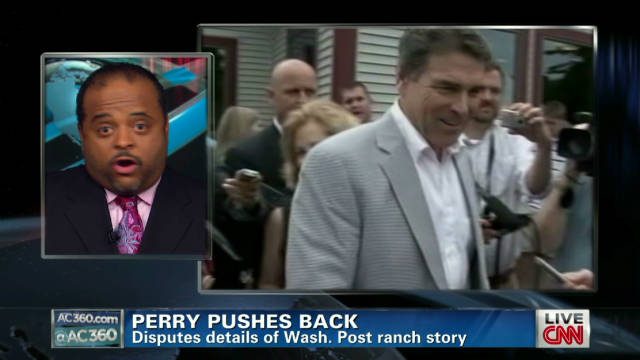 Rick Perry pushes back on racism charges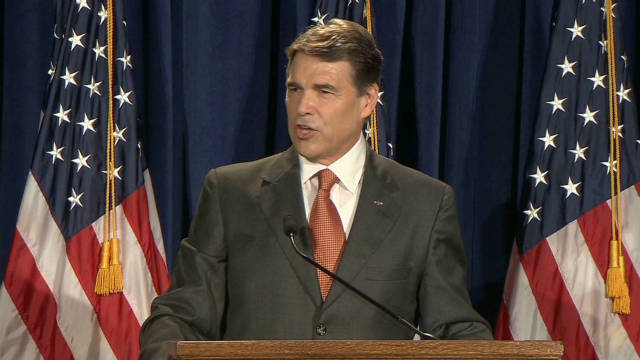 Tracking Rick Perry's e-mail records
In a statement, Perry's communications director Ray Sullivan said "a number of claims made in the story are incorrect, inconsistent, and anonymous, including the implication that Rick Perry brought groups to the lease when the word on the rock was still visible."
Sullivan added that the one consistent fact in the story is that "the word on the rock was painted over and obscured many years ago."
Henson said that the 61-year-old Perry, raised in a small rural town in West Texas, grew up in a very different racial environment than today's -- and that there are still remnants of that era.
The story didn't gain a lot of traction in Texas political circles, Henson said, especially because Perry has appointed several African-Americans and Latinos to key state positions during his tenure as governor, including Supreme Court Chief Justice Wallace Jefferson and Secretary of State Hope Andrade.
Perry's campaign says 9% of the governor's 5,741 appointments have been African-Americans and 15% have been Latinos.
"One of the first times I really saw Rick Perry do retail politics was around that time (of Jefferson's appointment)," Henson said. "He was talking to a group of African-American Republicans at a state convention -- understandably, it wasn't a large crowd but he seemed utterly comfortable, fine and well-received."
FOLLOW THIS TOPIC


Part of complete coverage on

Michele Bachmann has gained real notoriety in a few short years -- even if, at times, the attention has come for reasons that she may have not wanted.

He does not have the megawatt celebrity status of Sarah Palin, but he doesn't have the political baggage, either.

Newt Gingrich arrived on the political scene when he pushed ethics violations charges against then-Speaker Jim Wright, who later resigned.

He's a motorcycle-riding Mormon who speaks fluent Mandarin, a soft-spoken father of seven with eclectic political connections.

Ron Paul's libertarian-leaning stances have cultivated a dedicated following during his 11 terms in the House of Representatives.

Rick Perry holds two unique titles: the nation's longest-serving governor and perhaps the most powerful in Texas' history.

Mitt Romney would appear to be the candidate's candidate: a former governor and businessman in an election that could swing on jobs.

Rick Santorum likes to tout his conservative credentials: "I've been a great, consistent leader of the conservative cause," the former two-term senator says.


Most popular stories right now