STORY HIGHLIGHTS
Influential Republicans are urging New Jersey Gov. Chris Christie to jump into 2012 GOP race
In the past, Christie has shot down rumors he is interested in running for president
His closest allies indicate there is a great possibility Christie is open to the idea
But some political observers suggest it's too late for candidates to get into race
Washington (CNN) -- An earlier GOP primary election calendar could complicate efforts by possible latecomers such as New Jersey Gov. Chris Christie should he decide to join the crowded 2012 presidential field.
"With every passing hour the window is closing," said Nathan Gonzales, deputy editor of the nonpartisan Rothenberg Political Report. "I still believe you have to have an operation in place on the ground in early states and that all depends on how quickly he (Christie) can put that together -- and whether he can be competitive."
That's because some key states are shifting their primaries and caucuses earlier.
South Carolina Republicans announced Monday that their presidential primary will be held on January 21, a move designed to keep the state's primary ahead of Florida's. Last week, Florida bucked national party rules and decided to hold its primary on January 31.
The updated calendar is likely to push the Iowa caucuses and New Hampshire primary, traditionally the first two nominating contests, even earlier into January.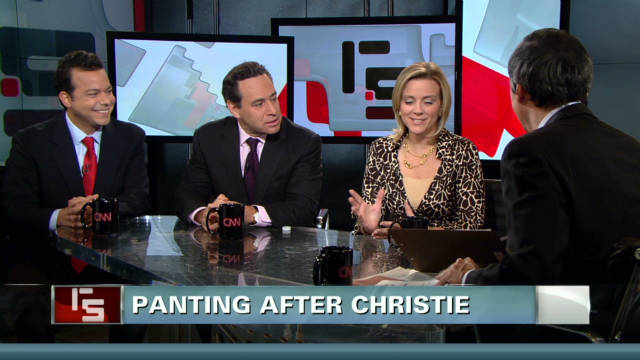 Will Christie jump in?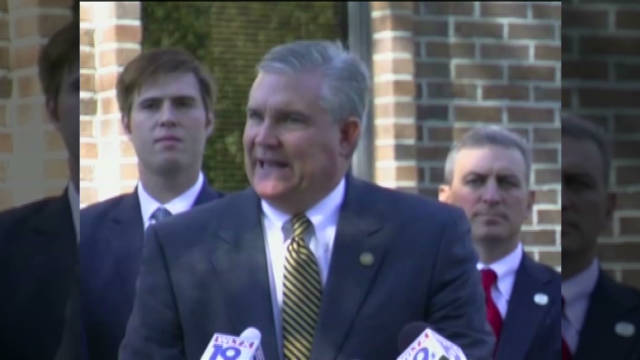 S.C. GOP announces January primary date
Christie for months has denied he is interested in joining the race. Influential Republicans though have urged him to run. And his closest allies now indicate there is a great possibility he is open to the idea.
"If he really wanted to convince us he wasn't considering it, all he has to do is endorse someone else. It's really very simple," conservative writer S.E. Cupp said in a recent CNN.com commentary.
But his actions may tell a different story. He recently spoke at the Ronald Reagan Presidential Library -- a must stop for any Republican candidate -- and he has been crisscrossing the country to attend fundraisers and taken on President Barack Obama in press conferences.
Still, Republicans are cautioning the first-term governor from a once-solid blue state to be cautious.
Sen. John McCain of Arizona, the GOP's 2008 presidential candidate, said that while he likes Christie's record, a potential late entry would put him at a political disadvantage.
"I think he's done a great job as governor. I think he'd be a very viable candidate," McCain said Sunday on CBS' "Face the Nation." But "let's remember he's starting from way behind in fundraising and organization and other areas."
McCain added, "I think that there is a bit of a caution. ... The swimming pool looks a lot better until you jump right in. The water may not be quite as warm as you think."
Cupp wrote that it's time for Christie or even former Alaska Gov. Sarah Palin -- McCain's 2008 running mate -- to get in the race or stay home. The reason? It's hurting the party.
"And now, the will-they-or-won't-they game has flipped from fun and energizing to damaging to the party," she wrote. "Christie and Palin now do conservatives more harm than good. ... As formidable and admirable as both Christie and Palin are, it's reached the point where they've both become more than just a distraction. They're now a detriment."
Ari Fleischer, a former spokesman for President George W. Bush and a CNN contributor, said that while he's a Christie fan, it's already too late for the New Jersey governor to get into the race.
"Unless his intention is to run, lose and learn, he likely is better off keeping his word and then working on behalf of the party's nominee to defeat Obama," Fleischer wrote in a CNN.com opinion piece.
Fleischer pointed out that Christie, at 49, is relatively young.
"He's young and he has a great future in front of him," Fleischer wrote.
Meanwhile, Herman Cain -- who's already in the race and surging ahead at least in the mind of some straw poll voters -- has made no secret that Christie wouldn't be accepted by many conservatives. The governor, he said, is too liberal to win.
Christie supports civil unions for same sex-couples and previously said it's not a crime to be in the United States illegally. He has said Americans have a responsibility to reduce greenhouse gas emissions that contribute to global warming.
"Most of the conservatives believe that we should enforce our borders. They do not believe people should be here without documentation. They do not believe global warming is a crisis or a threat," Cain said on "Fox News Sunday." "As you go right down the line, he's going to turn off a lot of conservatives with those positions."
The Rothenberg Political Report's Gonzales said that being a Republican in New Jersey is a lot different than being one in Iowa, where voters tend to be more conservative. Republicans in the Garden State tend do be more moderate.
"That's going to be a place where he's going to have compete," he said. "I think his record will get more scrutiny if he becomes a candidate. ... He will get more scrutiny because there are other Republicans that would like to be the nominee for president, and so we'll see how he performs if he gets that far."
Still, Gonzales cautioned that many had thought it was too late for Texas Gov. Rick Perry to get into the race, and now that he has done so, he's topping many polls and raising large amounts of campaign cash.
"I honestly thought it was too late for Rick Perry to get in, but he's managed to maintain so I don't want to completely rule out (anyone) ... He's put himself into the top tier so I hesitate to say it's too late for anyone," he said.
CNN's Peter Hamby and Gabriella Schwarz contributed to this report.
FOLLOW THIS TOPIC