STORY HIGHLIGHTS
The HPV vaccine surfaces as an issue in recent GOP presidential debate
Michele Bachmann criticized Texas Gov. Rick Perry for mandating girls get HPV vaccine
South Carolina Gov. Nikki Haley, then a state lawmaker, co-sponsored similar bill in 2007
Haley's campaign website says she later voted against bill since it didn't have opt-out provision
Columbia, South Carolina (CNN) -- As the debate over Texas Gov. Rick Perry mandating the HPV vaccine continues between Republican presidential candidates, a woman whose endorsement is coveted by all them, South Carolina Gov. Nikki Haley, has her own complicated history on the issue.
In 2007, shortly before Perry issued an executive order requiring that schoolgirls be vaccinated against the sexually transmitted human papillomavirus, or HPV, that causes most cervical cancers, Haley was throwing her support behind a similar bill in South Carolina. At the time she was in her second term as a state representative.
State Rep. Joan Brady introduced the Cervical Cancer Prevention Act in South Carolina, and the Republican corralled more than 60 legislators, including Haley, to sponsor the bill. Unlike the executive order for which Perry is taking heat, this legislative mandate did not include a provision for parents to opt out of inoculating their daughters.
Within months, fierce opposition mounted, and legislative records back up accounts from sources who recall sponsors "dropping like flies" before a unanimous vote killed the bill on April 18, 2007.
More than a dozen legislators formally requested to be removed as sponsors from the bill, but the future governor of South Carolina was not one of them.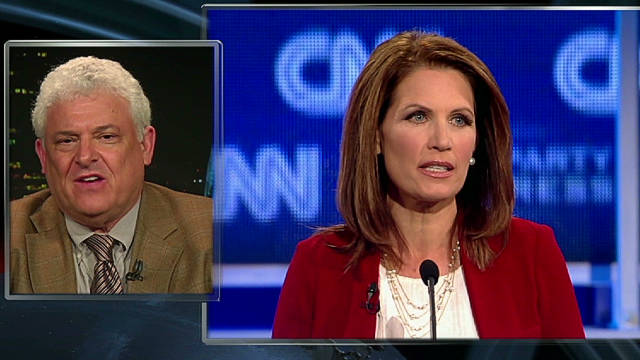 Ethicist to Bachmann: Prove HPV claim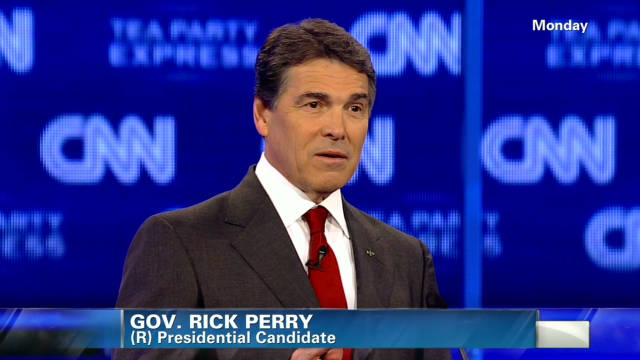 CNN's Cooper looks at ex-Perry aide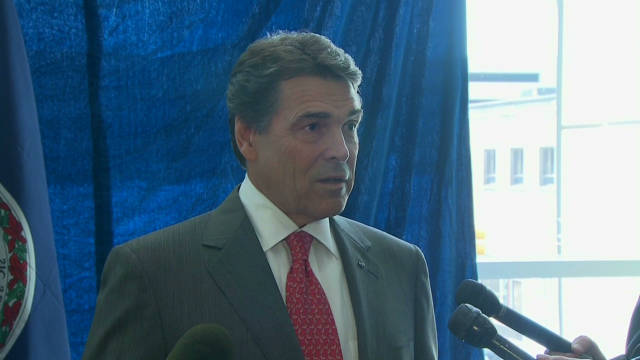 Perry responds to Bachmann allegations
State Rep. Kris Crawford, a physician who led the debate to discredit the policy resulting in the bill's demise, said even though Haley voted against the bill like everybody else he wondered why she didn't remove herself as a bill sponsor if she opposed the mandate.
"If you're a co-sponsor of a bill and it's a bad bill, take your name off of it," Crawford said.
Haley's office declined to comment and pointed CNN to information about the vote on her campaign website.
Palmetto Family Council President Oran Smith was among the conservative activists actively lobbying legislators to oppose the bill.
"When we finally got to them and explained the full story, they were very quick to pull their names off," Smith recalls. "Sure we wish (Haley) had done that as well, but ultimately when it came up on the big board, she voted the way we wanted her to vote twice."
On her campaign website, Haley acknowledges her initial support for the bill but said in a statement, "Through the legislative process, it became clear to me that an opt-out provision was not going to be included in the bill and it sought to mandate that middle-school girls obtain a vaccine -- and strip parents of the right to make the choice for their daughter. In light of that turn of events, I voted to kill the bill."
Haley voted against the opt-out provision she says in her statement would have made the bill palatable.
Smith said that was likely part of legislative strategy by Haley and other conservative Republicans in the state House to vote against the opt-out provision so the bill with a straight mandate wouldn't have a chance of passing.
Crawford, a Republican, said he is not so sure.
"There are exactly two groups of people who can claim they were against this giant overreaching of government -- those who never sponsored the bill and those who were sponsors but subsequently removed their names from the bill when it was explained to be a boondoggle mandating vaccination of little 12-year-old girls against a sexually transmitted disease," Crawford said. "Everyone else was either for the bill or riding the fence trying to claim victory regardless of outcome."
Smith said, "In our view, the opt-out (amendment) did not remove the mandate; it just purported to remove the mandate. That was a position that then-Rep. Haley accepted, and she ultimately voted with other conservatives to not fall for that amendment."
Sheri Few, president of South Carolina Parents Involved in Education and an adviser to Haley's 2010 gubernatorial campaign, said many of the bill's co-sponsors were "misled" by those pushing it.
"Nikki was not the only one misled -- more than a third of Republicans in the House co-sponsored the bill," Few wrote in a statement on Haley's website. "When the facts came to light, even the primary sponsor moved to kill her own bill and it was defeated -- an action that included (Rep.) Haley's vote against it."
Perry's 2007 executive order was repealed two months later by the Texas Legislature, but the issue has been dogging the governor on the presidential campaign trail.
Read more about Perry's HPV executive order
Rep. Michele Bachmann of Minnesota has criticized her opponent in the GOP presidential race for being politically motivated by Merck & Co. Merck, the first company to offer a Food and Drug Administration-approved HPV vaccine, engaged in a well-documented campaign in 2007 to lobby legislators to pass laws that would add the vaccine to the list of required immunizations before attending public school.
The Texas governor denies those allegations, saying his decision to protect females against cancer-causing HPV resulted after meeting a young woman who later died from cervical cancer.
But Perry has admitted that bypassing the Texas Legislature and employing an executive order was a mistake. On Wednesday, speaking to reporters in Virginia, Perry acknowledged the order "should have had an opt-in instead of an opt-out."
The debate over Perry's executive order reminds Smith of the legislative fight in South Carolina more than four years ago. He said he empathized with Perry when the candidate was asked about his 2007 decision in recent debates.
"It was how I felt in 2007 and 2008. We didn't want cervical cancer to take the lives of women, but at the same time, we were militantly opposed to weakening parental rights," Smith said.
Smith, who advocates an "educate but not mandate" approach to the HPV vaccine, said he believes Perry will need to convince voters motivated by social issues that his HPV vaccine decision is an anomaly in his 10-year tenure as governor.
FOLLOW THIS TOPIC