STORY HIGHLIGHTS
Sen. Sherrod Brown, D-Ohio, says members of Congress should take a cut in benefits
Brown has introduced legislation requiring lawmakers to wait until age 66 to collect their pensions
He says lawmakers shouldn't get pension any earlier than Social Security beneficiaries
Washington (CNN) -- Should members of Congress cut their salaries or raise the age at which they can draw a congressional pension when many Americans are making personal sacrifices during the country's prolonged economic crisis?
Sen. Sherrod Brown thinks so.
In April, the Ohio Democrat introduced the Shared Retirement Sacrifice Act of 2011, which would require lawmakers to wait until the age of 66 to collect their pensions. Currently, lawmakers can retire as early as 50 with a full pension depending on how long they served.
"The reason I introduced my bill ... on this shared sacrifice in terms of retirement age is I hear lots of members of Congress, especially, particularly conservative members of Congress, say we should raise the retirement age for Social Security," Brown said on CNN's "American Morning."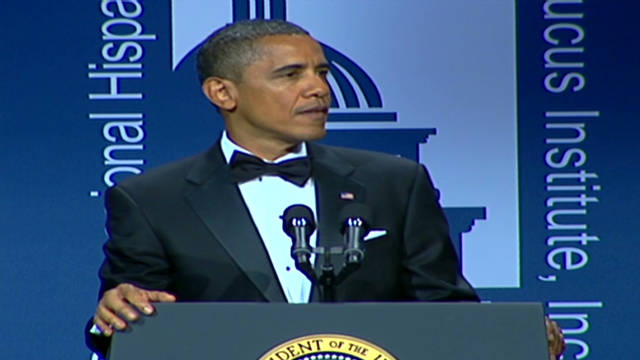 Obama: America can't 'wait 14 months'
Brown points to the fact that a member of Congress who gets elected at 35 and retires at 55 can draw a pretty good pension then while other Americans can't draw Social Security benefits until they reach 66.
"So, my thought there was that members of Congress should not be able to get their pension, no matter how many years of service they had; they should get no pension until any earlier than a Social Security beneficiary should get theirs," he said.
In 2009, there were 455 retired members of Congress drawing a federal pension based fully or in part on their congressional service in 2009, according to a Congressional Research Service report released in January.
Of that number, 275 were in office before 1984 and did not pay into Social Security nor can they collect benefits. They received an average yearly pension of $69,012 in 2009.
Amendments to the Social Security Act in 1983 required members of Congress to pay into Social Security after January 1, 1984. The other 180 retired members are covered by both the old and new pension plans and collected an annual pension of $40,140 in 2009.
Under both systems, members of Congress are eligible for a pension at age 62 if they have completed at least five years of service, according to the Congressional Research Service report. Members are eligible for a pension at 50 if they have 20 years under their belt, or at any age after completing 25 years of service, the report added.
Brown said it's important that lawmakers "sort of align as much as possible their lives with the people who we represent, so we understand things better and, you know, we still make more money than most people, of course."
"But, at least, we ought to share some of the sacrifice better than we do," he added.
On Thursday, a group of five taxpayer advocacy organizations sent a letter to the 12 members of the deficit-reduction super committee charged with a long-term debt reduction plan, calling for a 10% pay cut for members of Congress, which it said would save $100 million over 10 years.
"This action is especially important at a time when many Americans have seen their wages flatten out or decline, and a large number are unemployed," the groups wrote in a letter.
The five groups were Taxpayers Protection Alliance, National Taxpayers Union, Center for Fiscal Accountability, Our Generation and Americans for Tax Reform.
Brown acknowledges the challenges in getting such a bill passed.
"I don't think that members of Congress will vote to pass that. I don't think that probably will happen here any more than my idea to raise the retirement age for members of Congress will pass," he said.
During the showdown over a possible government shutdown earlier this year, the Senate passed a bill by unanimous consent that would withhold pay from Congress and the president if the shutdown occurred.
Members of Congress and the president fall under mandatory spending, meaning they would get their paychecks during a shutdown while federal workers who weren't considered mandatory would not.
Democratic Sens. Bob Casey of Pennsylvania and Barbara Boxer of California introduced the bill in February, arguing that if a government shutdown occurs, politicians should "feel the pain," too.
Read more about the Senate bill
On April 5, Boxer and Casey called on House Speaker John Boehner, R-Ohio, to pass a standalone bill in the House of Representatives that would do the same, but it failed to gain traction.
Other efforts at enacting pay cuts for Congress, which hasn't taken such action since the depths of the Great Depression in 1933, have failed to get out of committee.
Rep. Morgan Griffith, R-Virginia, sponsored legislation in January that would cut members' pay by 10%, beginning in 2013. Griffith's legislation is awaiting action after being sent to the House Committee on Oversight and Government Reform.
Rep. Joe Wilson, R-South Carolina, also introduced a bill the same month that would end automatic salary adjustments for members of Congress. The bill was referred to the House Rules Committee, where it has yet to move.
So how much do members of Congress make?
According to Mark Tratos, deputy chief of staff in the Office of Secretary of the Senate, senators make $174,000 a year. Senate Majority Leader Harry Reid and Minority Leader Mitch McConnell both make $193,400.
Over in the House, representatives make $174,000 a year, and the speaker pulls in $223,500.
That may not be enough for one freshman tea party-backed Republican, who said he's finding it hard to get by on his salary.
Rep. Sean Duffy, R-Wisconsin, known for his stint on MTV's "The Real World," told a constituent at a town hall meeting in Amery, Wisconsin, in March that while he is making that high salary, he is "not living off the hog."
The constituent, who described his own money woes, asked Duffy if he were willing to take a pay cut. Duffy defended his salary, sharing his own money problems.
"I guarantee that I have more debt than all of you. With six kids. I still pay off my student loans. I still pay my mortgage. I generally use a minivan. ... I've got one paycheck. So I struggle to meet my bills right now," the lawmaker responded.
According to the Census Bureau, the median income for Wisconsin residents in 2009 was $49,994 -- well below Duffy's salary.
Duffy spokesman Daniel Son said in a statement to the Milwaukee Journal-Sentinel that "our nation faces a real fiscal crisis and Congressman Duffy is committed to working with his colleagues in the House to face these challenges head on, not score cheap political points."
Lawmakers, however, do have expenses many average Americans don't such as maintaining a residence in their home district and affording a place to stay while in Washington, a city with hefty housing prices. Many, including Rep. Jason Chaffetz, R-Utah, have found a way around that: sleeping in their Capitol Hill offices.
Others such as Sen. Chuck Schumer, D-New York, share a house with other members of Congress.
CNN's Xuan Thai contributed to this report.
FOLLOW THIS TOPIC