Is Social Security a 'Ponzi scheme'?
(CNN) -- The Statement:
Texas Gov. Rick Perry said at a September 7 MSNBC presidential debate that "it is a Ponzi scheme to tell our kids that are 25 or 30 years old today, you're paying into a program that's going to be there. Anybody that's for the status quo with Social Security today is involved with a monstrous lie to our kids, and it's not right." The "Ponzi scheme" label was also discussed during Monday night's CNN/Tea Party Republican presidential debate.
The Facts:
According to the most recent report from the Social Security Board of Trustees, "projected long-run program costs for ... Social Security are not sustainable under currently scheduled financing, and will require legislative corrections if disruptive consequences for beneficiaries and taxpayers are to be avoided."
With Baby Boomers retiring and the ratio of current workers to current retirees shrinking, Social Security trust fund reserves will be exhausted in 2036, the report notes. At that point, tax income will only be sufficient to cover roughly three-quarters of promised benefits through 2085.
The Verdict: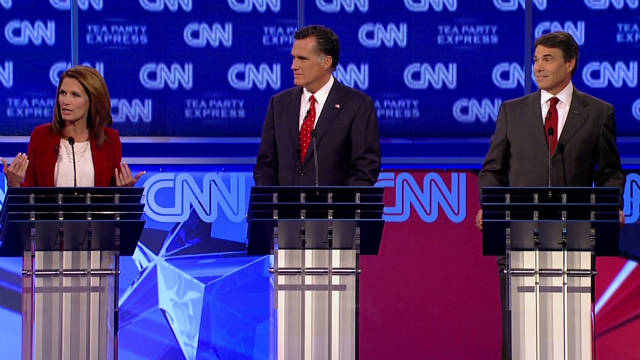 Best of the CNN/Tea Party GOP Debate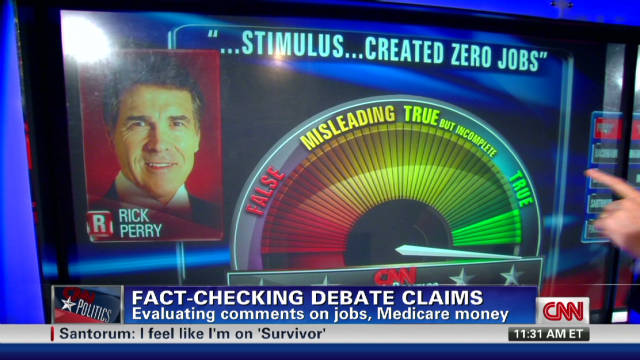 Fact checking the debate rhetoric
False. Perry is incorrect when he indicates that Social Security won't "be there" for today's younger workers. Contribution levels will have to be raised in order to avoid future benefit cuts, but it is not a "monstrous lie" to say the program will continue even if nothing is done.
As for Perry's characterization of Social Security as a "Ponzi scheme," the Securities and Exchange Commission defines such a scheme as "an investment fraud that involves the payment of purported returns to existing investors from funds contributed by new investors."
It is true that benefits to current Social Security recipients are paid for in part by new members of the workforce. But Social Security is not a fraudulent criminal enterprise designed only to benefit current participants in the program. It is a legitimate government program meant to serve both current and future generations of retirees.
Other CNN/Tea Party Debate Fact Checks
Are Medicare and Medicaid 'paid to crooks?'
Are health plans forced to cover free 'abortion pills?'
Did Bachmann's drug lobbyist claims ring true?
A half-trillion-dollar Medicare cut? Not exactly
Is Social Security a 'Ponzi scheme'?
FOLLOW THIS TOPIC


Part of complete coverage on

Michele Bachmann has gained real notoriety in a few short years -- even if, at times, the attention has come for reasons that she may have not wanted.

He does not have the megawatt celebrity status of Sarah Palin, but he doesn't have the political baggage, either.

Newt Gingrich arrived on the political scene when he pushed ethics violations charges against then-Speaker Jim Wright, who later resigned.

He's a motorcycle-riding Mormon who speaks fluent Mandarin, a soft-spoken father of seven with eclectic political connections.

Ron Paul's libertarian-leaning stances have cultivated a dedicated following during his 11 terms in the House of Representatives.

Rick Perry holds two unique titles: the nation's longest-serving governor and perhaps the most powerful in Texas' history.

Mitt Romney would appear to be the candidate's candidate: a former governor and businessman in an election that could swing on jobs.

Rick Santorum likes to tout his conservative credentials: "I've been a great, consistent leader of the conservative cause," the former two-term senator says.


Most popular stories right now