Are Medicare and Medicaid 'paid to crooks?'
(CNN) -- The statement:
"The federal government is such a bad manager of money that somewhere between 70 and $120 billion a year in Medicare and Medicaid is paid to crooks ... I would start to balance the budget by stop paying the crooks, not by cheating honest Americans."
-- former House Speaker Newt Gingrich, a Monday night's CNN-Tea Party Republican debate
The facts:
The federal government estimates that in 2010, about 5.5% of its spending -- about $125 billion -- involved "improper payments" to businesses or individuals.
About $70 billion came from Medicare, the federal health program for seniors, and Medicaid, which provides medical insurance for low-income Americans. Those programs involve more than $660 billion.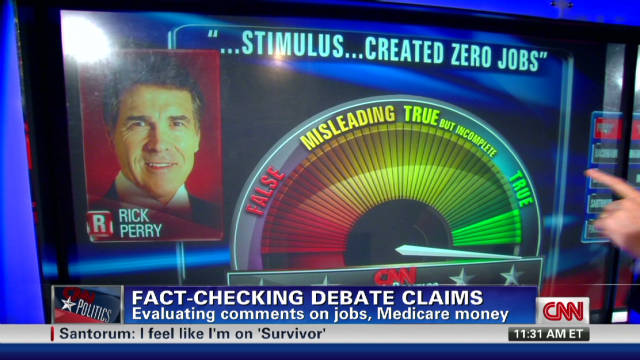 Fact checking the debate rhetoric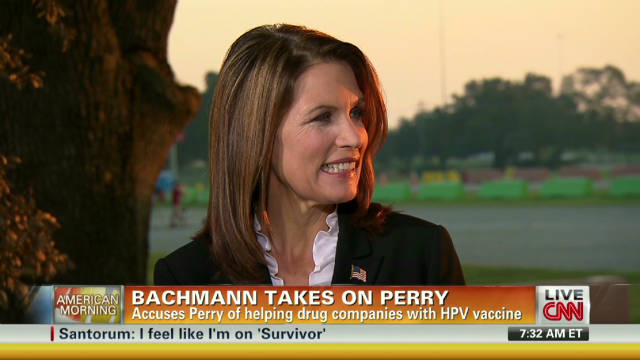 Michele Bachmann takes on Perry over HPV
But "improper payments" is a broad category that not only includes fraud, but administrative errors and overpayments.
The verdict:
Misleading. The low end of Gingrich's claim of Medicare and Medicaid fraud losses is roughly what the federal government has reported for erroneous payments -- but since the figure includes ordinary clerical mistakes, the former speaker's estimate likely overstates the actual amount lost to "crooks."
CNN's Matt Smith and Lindsey Knight contributed to this report.
FOLLOW THIS TOPIC