A half-trillion-dollar Medicare cut? Not exactly
(CNN) -- The statements:
"We know that President Obama stole over $500 billion out of Medicare to switch it over to Obamacare."
-- Minnesota Rep. Michele Bachmann, during Monday night's CNN/Tea Party Republican debate
"He cut Medicare by $500 billion. This is a Democrat president -- the liberal, so to speak, cut Medicare. Not Republicans, the Democrat."
-- former Massachusetts Gov. Mitt Romney, during the same session
The facts:
CNN addressed this issue when it was raised in 2009 and 2010, during the debate over Obama's signature health-care overhaul, the Patient Protection and Affordable Care Act. Once more, with feeling: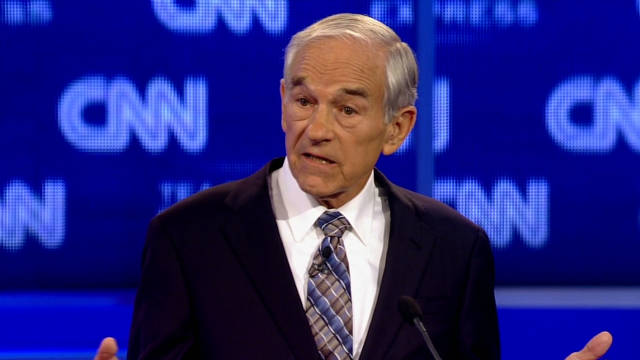 Should society let uninsured die?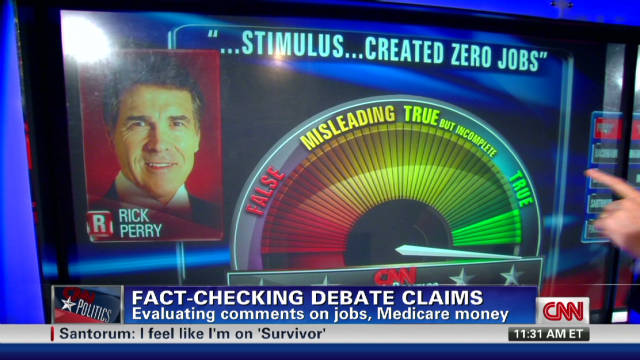 Fact checking the debate rhetoric
According to the nonpartisan Congressional Budget Office, which reviewed the Senate version of the health-care law that eventually passed in 2010, the law will wring $492 billion from the projected future costs of Medicare and Medicaid over 10 years. The bulk of the savings would be generated by reining in the growth of payments to doctors and hospitals and from cutting subsidies to the Medicare Advantage program, which pays private insurers to provide Medicare benefits.
The AARP found the legislation would not cut benefits or increase out-of-pocket costs for Medicare, the federal health-care program for Americans over 65. But Republicans argue that there's no way to cut future costs that much without reducing services. The CBO found it was "unclear" whether the Senate bill could reduce the growth of Medicare spending without reducing care.
Incidentally, the GOP has found itself on the business end of this claim before: A 1995 plan to cut projected Medicare spending by more than $250 billion over seven years triggered a budget confrontation with the Clinton administration that partially shut down the federal government.
The verdict:
Misleading. Though the full impact of the Senate bill the CBO examined may not be known for years, the proposal is aimed at cutting the rate of growth of Medicare spending without cutting benefits.
CNN's Matt Smith contributed to this report.
FOLLOW THIS TOPIC