STORY HIGHLIGHTS
President Obama held a press conference Wednesday in the White House
Obama tackled various issues such as same-sex marriage and debt ceiling talks
"The president seems quite frustrated with Congress" on debt ceiling talks, Yellin says
Washington (CNN) -- President Obama held his first news conference since March on Wednesday and was asked questions on a wide range of issues from debt ceiling talks between the White House and Congress to gay rights to Afghanistan and Libya.
CNN correspondents and analysts take a look at the president's message and his tone:
Deficit talks
Obama called on lawmakers to overcome the "selfish" norms of politics and "do their job" in order to strike a deal on raising the federal government's current $14.3 trillion debt ceiling by the start of August. People shouldn't get "spooked," but "the yellow light is flashing," he warned. "This is urgent."
Jessica Yellin, chief White House correspondent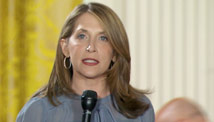 "The president seems quite frustrated with Congress for suggesting that there is any more leeway past the August date.
"His argument at the end was Congress shouldn't take vacations if they won't cut a deal; they should be staying here until that is done. And you heard him say, 'I'm here working on Afghanistan. I'm here working on the problems in Greece. They can stick around and work on this.' "
Christine Romans, host of CNN's "Your Bottom Line"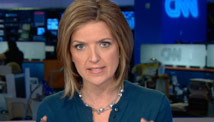 "The president has to walk this careful line. The reason why he's not telling you point blank what he thinks will happen if we default or if we hit that deadline and we don't fix this is because he doesn't want to spook the global markets.
"So he's got to prod Congress to fix it or else. But he doesn't want to lay out the doomsday scenario because then you're spooking the markets."
Same-sex marriage
Obama said that his administration has stopped defending the Defense of Marriage Act against legal challenges, but that it is up to states to determine whether they will legalize same-sex marriage, as New York recently did.
"The president, I've discovered since I've been in office, can't dictate precisely how this process moves," Obama said. The nation is "moving toward greater equality. I think that's a good thing."
Gloria Borger, chief political analyst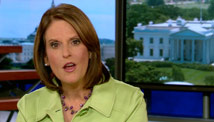 "He understands what's going on in these states (like New York). He also understands that public opinion has changed on this issue.
"And he also understands the danger for him to say 'look this is an issue to be left to the states,' which by the way is the position that former Vice President Dick Cheney takes.
"What we see going on in this country is that only a limited number of states have approved same-sex marriage. This is an issue that could be headed for the Supreme Court, and the president is kind of hanging back right now politically and saying 'look, this is a states issue and an issue that is going to work its way through the courts.'
"'So at this point I'm not going to say anything except to say that our administration has done more than any other administration in terms of promoting the rights of gay couples, etc.'
"I really didn't hear any kind of shift from him. I think he is, as he would say, evolving on this. Everyone knows there's one more step, but I don't think we heard it today."
Afghanistan
Obama said that he didn't use the word "victory" in reference to winding down the Afghanistan military mission, but instead acknowledged the success of U.S. forces in dismantling al Qaeda and preparing Afghan forces to assume responsibility for security.
"We can be successful in our mission, which is narrowly drawn," Obama said.
Fran Townsend, CNN national security contributor: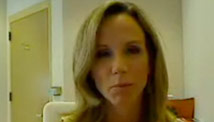 "When he was asked about Afghanistan and the drawdown, the president pivoted to talking about al Qaeda. That's of course because he's seen some successes there, especially the killing of Osama bin Laden.
"But the recent attacks were conducted by the Taliban. And not once did he mention the word Taliban. What you were waiting to hear, with the two recent suicide attacks, he would have been very clear that we're not going to negotiate with them while they're blowing up hotels and civilians. Not a word.
"The Taliban right now is certainly the greatest threat to Afghan civilians."
The CNN Wire contributed to this report.
FOLLOW THIS TOPIC