STORY HIGHLIGHTS
Mississippi Gov. Haley Barbour made stops in Iowa and New Hampshire in 2009
Ex-Minnesota Gov. Tim Pawlenty was in Iowa that same year to raise money and make key hires
Former House Speaker Newt Gingrich says he's exploring a presidential run
Will Gingrich's move prompt other potential candidates to announce intentions sooner?
Washington (CNN) -- Newt Gingrich's decision to acknowledge publicly he is exploring a White House bid will be seen as a significant moment, a line drawn in the sand that will mark the official beginning of the 2012 race for the Republican presidential nomination.
Except, the start of the 2012 campaign dates to 2009 when several candidates began taking strategic steps toward a run for the GOP nomination.
Yes, Gingrich's decision to announce he is in an "exploratory phase" is an important development in a primary that until now has had no official contestants.
But unofficially the race for the GOP presidential nomination has been under way for two years -- to the time when Republicans were in disarray after receiving a political thumping in the 2008 elections.
Notable 2012 markers were laid down as early as June 2009 when Mississippi Gov. Haley Barbour made stops in Iowa and New Hampshire to raise money for the two state Republican parties and Minnesota Gov. Tim Pawlenty announced he would not seek a third term. A few months later, Pawlenty headed to Iowa to raise money for the Iowa Republican Party, made some key hires and opened a fundraising committee to finance his political activities.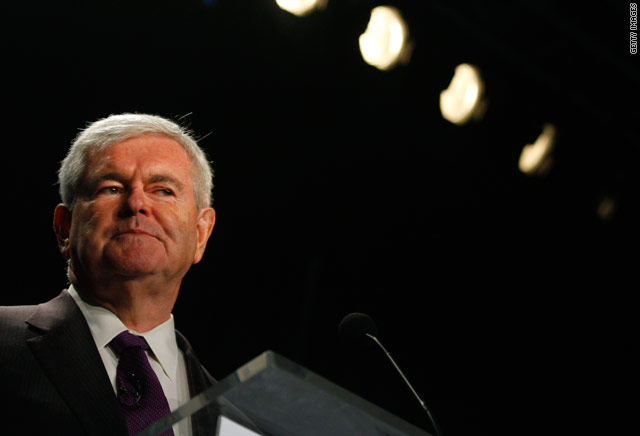 Gingrich: Life and career
At the same time, the political fates of Barbour and Pawlenty were unintentionally boosted by then-South Carolina Gov. Mark Sanford's spectacular fall from grace when he admitted to having an extramarital affair that not only squashed his presidential ambitions but forced him to relinquish his position as head of the Republican Governors Association.
Barbour assumed the chairmanship, while Pawlenty moved into the vice chairman's slot, and the two were able to travel the country campaigning for GOP candidates, building their personal networks of donors and supporters along the way. It allowed Barbour and Pawlenty to make key political contacts if either decided to run for president.
Iowa also received a visit from former Sen. Rick Santorum in late 2009, the first of multiple stops by the ex-Pennsylvania lawmaker to three important early-voting states. As of this week, Santorum has traveled 30 times -- split evenly -- to Iowa, New Hampshire and South Carolina. Santorum plans more visits in the coming months as he continues to mull a candidacy that is more likely to happen than not.
Meanwhile, the Iowa Republican Party benefited from visits by former Alaska Gov. Sarah Palin and Rep. Ron Paul of Texas, who each headlined fundraising dinners in 2010. Gingrich also made multiple stops in Iowa last year. He returns to Iowa on Monday for a forum hosted by the Iowa Faith and Freedom Coalition. Pawlenty and Santorum will also appear at the forum.
While campaign stops over the past two years provided potential presidential candidates an excuse to crisscross the country, book tours also offered opportunities to travel to key states and maintain a national political profile.

2012 race starts in Iowa

Gingrich explores running for president

Mitt Romney: Obama 'one-term president'
Former Arkansas Gov. Mike Huckabee is in the middle of such a tour to promote his new book, "A Simple Government." Last week, Huckabee was in Iowa, while he travels to South Carolina next week. He said last week the book tour would help him decide if he should run again.
The similarity between 2012 and 2008 are the names: Huckabee, former New York Mayor Rudy Giuliani, Paul and former Massachusetts Gov. Mitt Romney. The big difference is that four years ago the primary was fully engaged as candidates competed for money, staff and national name recognition. Not so much this time around, said an adviser to a potential GOP presidential candidate, who cited Gingrich, Huckabee, Palin and Romney as candidates with key attributes or campaign building blocks already in place.
"What you have is four potential candidates with very, very high national name awareness," said the adviser, who spoke about the campaign only on the condition of anonymity. "There hasn't been pressure to move very quickly."
With Gingrich's decision to open an exploratory committee, will there be new pressure on candidates to announce their intentions sooner rather than later?
"I don't think so," said an adviser to another potential Republican presidential candidate. "I think every candidate is in a slightly unique situation and therefore will have a unique timeline that is not necessarily affected by who else is in the race and when they get in."
One such candidate with a "unique situation" is Palin, the 2008 vice presidential nominee, who has been coy about her political future. Palin could wait until the fall before announcing her candidacy and still be considered a serious contender for the nomination.
But Ed Failor Jr, president of Iowans for Tax Relief, said he thinks Gingrich's announcement will "kick it into gear and prompt others" to make their intentions publicly known.
"They need to be getting in now," Failor said. "I think you will see by April 1 what the field is going to look like."
Of course, Failor added the caveat, "Then there will be some add-on" candidates who decide later whether to seek the GOP nomination.
FOLLOW THIS TOPIC