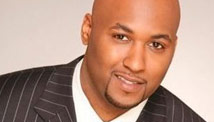 STORY HIGHLIGHTS
LaMar Campbell: Life after football for former NFL players can be torture
Former players need time to prepare for the transition from football
Within five years of leaving the league, 75% of NFL players end up broke, divorced, or unemployed
Editor's note: LaMar Campbell played for the Detroit Lions from 1998 to 2005 and hosts an internet radio show "Life After The Game" on Voice America Sports. He is a member of the NFLPA Atlanta Chapter and currently resides in Atlanta.
(CNN) -- As we approach the much anticipated kickoff of another National Football League season, I reflect on the sounds of jets flying overhead, the amazing firework displays, the roar of the crowd, the act of stretching and cracking my neck every time I hear the national anthem, I can't help but feel nostalgic remembering running out on the field in my first kickoff as an NFL player.
As many rookies are getting their taste of regular season NFL football, many veterans are getting ready for their first taste of "life after the game." The transition can be torture for some. For others, it's an identity crisis; a modulation wasteland as these recently unemployed athletes search for any semblance of that passion that fed their drive for so long as they navigate through the climate of change.
After a limited high school career I had an opportunity to be student athlete at the University of Wisconsin-Madison. It was a completely different world from the rough neighborhoods of Chester, Pennsylvania. The university was just coming off its first Rose Bowl victory big time college football had arrived, the seduction had begun. These feelings and experiences were unknown to me.
What you learn when you play football is every day is built upon a regimented structure. Imagine if every day of your adult life, everything was planned out for you to the second or for that matter imagine if your job review were every week? This is the life that I had come to know as a 17-year-old kid playing in the majestic Camp Randall stadium in front of 90,000 fans screaming your name, some even wearing your jersey.
You were a warrior, a gladiator. It's your calling, it is what you were meant to do your entire life: being institutionalized by football. This was my life for 11 years from college to the NFL. This is all that I knew and needless to say with new levels came new devils. With the exception of a select few, the end of your football career always comes much faster than any of us planned. Any player knows that they have to retire; the story only differs when you ask them how they think they will retire.
The visions of a 15-year career filled with Pro Bowls, Super Bowls and endorsements all snuffed out overnight for most of us. Whether it be due to an injury or just being cut from the team, these are not thoughts you consider. One day that phone call comes and it is all over.
This is a life-altering transition, and it presents a conundrum. It's like working your way to president of a successful company, then being demoted to the stock room. While others have climbed the corporate ladder over the years and solidified themselves in their respective industries, the average player has missed that critical business training needed to rise up that corporate ladder that awaits many of us when retirement comes.
This can be a staggering experience if you are not ready to leave football and readily walk into another opportunity. You are now tossed out of a world that adored and catered to your every whim and into a world that does not care about you. There's no interest in what you did; the focus is on where you are now.
These are the feelings of many retired players. Ask one what he misses the most and his answer will not be money, it will not be the fame, the endorsements or women. It will be the locker room. You miss the friendships, the road trips, the big wins, and the camaraderie -- what I like to call the "locker room culture." This is an atmosphere that becomes your entire way of life. So what comes next?
For every player who leverages his playing career into a successful second career, there are numerous players you never hear about again. Those most affected by this transition are what some would consider marginal players, those making the league minimum, not the multimillion-dollars-a-year contracts (and even some of these are not safe from the pitfalls of transition).
Under the new 10-year collective bargaining agreement, the minimum salary for an NFL player in 2011 who has been in the league between five and ten years ranges from $600,000 to $910,000. Once you are out of the league, consider that most players are paying out an enormous amount of money: from financial advisors, to health insurance and needless to say to countless family members and friends.
As professional athletes, we are hard-wired for success on the field. What we must do is constantly remind ourselves is that we still possess qualities that can also help us succeed in our second careers, as well: the drive to succeed, a steadfast work ethic, the willingness to adjust and adapt, being a team player and, most importantly, the ability to overcome adversity.
During the NFL lockout this year, some startling numbers came to light as many players were forced to consider what their lives would be like without football.
• The average NFL career is 3.52 seasons;
• The average age of retired NFL players is 28;
• Within five years of leaving the league, 75% of NFL players end up broke, divorced or unemployed;
• 65% of NFL players leave the game with permanent injuries;
• At least 20% of players reading this are clinically depressed;
• The average life expectancy for retired NFL players is 53-59 years.
When you look at the statistics for the life of an NFL player, coupled with the CTE symptoms from repeated concussions, this checklist makes you wonder if "NFL" really stands for "not for long."
The NFL and NFL Players' Association have now initiated programs to help players make the transition to their life after the game. Some of them I have attended myself, including the NFL's Business Entrepreneurial Program held at the world-renowned Wharton School of business. There we shared stories of depression, denial, financial hardship, loss of self-esteem, loneliness -- but of all the synergies that we felt, we all shared a loss of passion.
If we fail to identify who we are without football, if we're not ready to apply that passion elsewhere, then that sliding glass door of opportunity does not open as fast as one might expect. Former players need to take the time to emerge from that mental cocoon and prepare to attack that new passion with the same ferocity of running down your first kickoff. It's a new game, a new game plan, a new arena and an opportunity for the first kickoff of your new life after the game.
Oddly enough, I was never a fan of football, I was a football player. I had never seen a game from the stands until football was over. To my NFL colleagues, transition is not a death sentence, it is a rebirth. Since my retirement from the NFL I have run down numerous career kickoffs, in more stadiums, full of game plans, until I finally found the winning formula. I realized over time that I have had the opportunity to put my passion to use in other arenas of my life. As an undrafted free agent, I have been an underdog since the day that I stepped foot on campus at Wisconsin and have embraced that since Day One. I've applied that mentality to every transition in life. This is an experience that all people have felt at some point in their lives.
I still feel the jets flying overhead and still see the fireworks. These days it's after talking with another retired player about his own transition from football. So, as you enjoy what is sure to be an exciting NFL season, remember those who are not playing on the field but in another arena. For them, it's still game time.
The opinions in this commentary are solely those of LaMar Campbell.