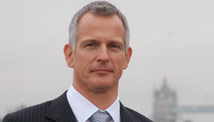 STORY HIGHLIGHTS
Brian Paddick says using a U.S. gang expert as a police adviser creates downsides
Police response to initial riot in north London was ill thought out, he says
U.S. policing expert might have good ideas, but some will not work in UK, Paddick says
Editor's note: Brian Paddick is a former deputy assistant commissioner of London's Metropolitan Police. He is now campaigning to become the Liberal Democrat party's candidate in next year's London mayoral elections.
(CNN) -- The problem for politicians faced with situations like the one in the UK over the past 10 days is the need to be seen to be doing something positive about it. Talk about long-term problems requiring long-term solutions just doesn't cut it with the voters, even if that is the answer.
British Prime Minister David Cameron's decision to import Bill Bratton to advise on British gangs is understandable considering Bratton's track record of success in the States, but it has more downsides than upsides.
Already bruised by politicians' criticism of the initial police response to the riots, Bratton's invitation adds insult to injury at Scotland Yard.
As a former senior officer trained to deal with riots and having been in the 1981 Brixton disturbances myself, I believe officers should have anticipated that the peaceful protest against a police shooting, which sparked the riots, would turn violent.
They should have had more officers available to deal with the demonstration in Tottenham, north London and the police policy of containment, with arrests only being made later on the back of CCTV evidence, should have been changed more swiftly than it was. Both public and looters misinterpreted the police approach as a green light for criminality.
But top cops in the UK are not stupid and they learn fast -- they just need to improve their corporate memory (protests against deaths at the hands of the police have caused riots in London before.)
No one has the monopoly on good ideas but the style of policing, the social issues surrounding gangs and the potential solutions in the UK are probably very different from the U.S.

Britain rethinking police tactics?

Racial tension amidst UK riots

Will communities change after UK riots?
Bratton's success in New York was at least in part due to a significant increase in police officer numbers and a massive investment to clean up the sidewalks and subways of New York City.
Drugs courts and other special measures were introduced to ensure rehabilitation, as well as enforcement. The UK government wants to cut public spending, not increase it, especially the police budget.
Bratton's style of policing would probably not have stood up against the European Convention on Human Rights, which may be one of the reasons why some on the right wing of UK politics want to abandon that law. They would also have to abandon the tradition of British policing by consent if they went down that path.
There are good police chiefs in the UK who can sort the policing side out and many British people who understand the social issues, who would not have the steep learning curve Bratton would have to climb.
But in the same way that politicians should not knee-jerk to crises, senior police officers need to avoid being seen to be parochial and touchy about offers of outside help. There is no harm in Bratton quietly exchanging ideas with British police chiefs. Trumpeting the fact that he is going to be Cameron's right-hand man is another issue.
As a prospective candidate to be the mayor of London, what do I think we need to do?
We must maintain law and order and convince both criminals and law-abiding citizens that law-breakers are going to get caught. We should promote restorative justice approaches where perpetrators come face-to-face with their victims, so they see the consequences of their actions for both the individuals affected and the wider community.
We need to have a long hard look at why education is not engaging some young people who then choose crime rather than work. We need to help the most disadvantaged to succeed.
We need to work with communities, religious groups, charities and others who can provide help, support, encouragement and mentoring to young people who would otherwise seek out gangs as an alternative to family.
And we have to give everyone enough of a stake in society that they feel they want to work within its norms and values (e.g. a decent place to live,) an opportunity to work and a belief that the police can and will protect them.
I may not have worked out the detailed action plans but I know people who can.
The opinions expressed in this commentary are solely those of Brian Paddick.
FOLLOW THIS TOPIC