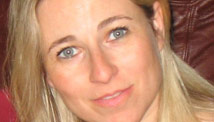 STORY HIGHLIGHTS
Vardit Ravitsky: Test showing fetus gender at seven weeks is potential boon for parents
She says it can help mothers fearing sex-related disorders avoid further invasive tests
But she says some parents may use test to choose a gender for reasons that are not medical
Ravitsky: There is poor ethical justification for aborting a fetus based on a gender preference
Editor's note: Vardit Ravitsky is an assistant professor in the bioethics program at the University of Montreal. She is the editor of "The Penn Center Guide to Bioethics."
(CNN) -- A new maternal blood test can determine a fetus' sex as early as seven weeks into a pregnancy.
This achievement, reported last week in the Journal of the American Medical Association, is a potential boon to parents who fear their children are at risk for a sex-linked condition. If, for example, a particular disease affects only males and a fetus is female, a woman can avoid further invasive tests, such as amniocentesis, which carry a risk of miscarriage.
But this technology is igniting a heated ethical debate before it is even clinically available. Many fear that it will be used for a reason that has nothing to do with medical outcomes. They fear parents will use it for sex selection, aborting healthy fetuses that are of an unwanted sex.
They are probably right.
In countries such as China and India, the cultural preference for boys is well-documented, and parents for years have been using ultrasound and amniocentesis -- followed by abortion -- to avoid giving birth to girls. In some parts of rural India, where basic health care is hardly available, local clinics have sophisticated ultrasound machines used privately -- and illegally -- for sex selection.
Such practices have already skewed sex ratios in these countries. In China in 2005, there were 32 million more men under 20 than women. This has cast a shadow over the young men's prospects of marriage and raised concerns about social instability and expansion of the sex industry. It is bad news, too, for the women who are pressured to perform sex-selective abortions and then suffer the consequences.

2009: Parents choose baby's gender
It seems highly likely that this new technology, far allowing earlier, cheaper and safer testing than amniocentesis, and more accurate results than ultrasound, will only increase the number of sex-selective abortions. Thus, a technology created with the hope of promoting fetal health and the reproductive autonomy of women will probably be used in some parts of the world for nonmedical purposes and in ways that harm rather than empower women.
In the United States, research on the sex preferences of parents does not reveal partiality toward boys, and current use of sperm sorting to select for sex before conception actually shows a slight preference for girls. This circumvents the host of ethical issues raised by the selection of boys but does not make sex selection by abortion ethically unproblematic.
While the political abortion debate in the United States tends to portray a black-and-white picture of anti-abortion versus abortion rights, many ethicists paint a more nuanced picture in which the ethical analysis of abortion depends on the age of the pregnancy combined with the reason for the abortion.
Put simply, it is easier ethically to justify the termination of an early pregnancy than an advanced one. The physical and cognitive development of the fetus provides it with increasing moral standing as the pregnancy progresses, making the decision to abort increasingly difficult to justify.
This ethical position is also reflected in the law. In the United States, any woman has the legal right to terminate a pregnancy in the first trimester without having to provide any reason at all, and this legal right should not be called into question. This, however, does not make all reasons equal from an ethical standpoint. Different reasons provide different levels of justification. A minor physical malformation, for example, provides less justification than a life-threatening genetic condition. So what about sex?
Rejecting an otherwise wanted and healthy fetus solely on the basis of its sex provides poor justification, making sex selection for nonmedical reasons an ethically dubious choice even as early as seven weeks. This position is expressed not only by many ethicists but is also reflected in current surveys in Western countries showing lack of public support for fetal genetic testing for the purpose of sex selection.
The ethical implications of this new technological achievement are therefore complex in any cultural setting. While promising significant benefits from a medical perspective, it raises serious social and ethical concerns. Using it well, rather than abusing it, is a great challenge facing us all in coming years.
The opinions expressed in this commentary are solely those of Vardit Ravitsky.
FOLLOW THIS TOPIC