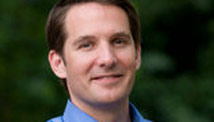 STORY HIGHLIGHTS
Three more moments threaten to paralyze Congress this year, Glenn Nye says
Congress has through September to avoid a government shutdown, he says
A supercommittee must propose legislation to cut debt by $1.2 trillion, he says
Nye: Even if they succeed, Congress would continue to debate the recommendations
Editor's note: Glenn Nye is a former Democratic member of Congress and a senior resident fellow at the German Marshall Fund of the United States, a public policy and grantmaking institution that promotes cooperation between North America and Europe.
(CNN) -- Tired of the partisan paralysis in Washington? Well, get used to it. The same extremist forces that brought our country to the brink of a historic default are going to get a few more chances before this year is over to show how dysfunctional our political system has become.
This week, Congress goes on vacation, a welcome reprieve for many Americans from the day-to-day wrangling and partisan talking points. But Congress resumes September 6 with less than a month to agree on appropriations for every government agency to avoid a government shutdown (remember that from just this spring?). Even if they agree on a resolution to maintain current funding levels until after the new debt commission "supercommittee" reports in late November, that sets up another shutdown showdown early next year.
The new 12-member supercommittee is mandated to propose legislation by November 23 to cut the debt by more than $1.2 trillion. Even if they succeed, which is highly doubtful, both houses of Congress would then continue to debate the recommendations, with a goal of voting before Christmas.
So there are at least three threshold moments defined later this year for America to witness the same paralysis and avoidance of the real reforms required to control our national debt. For all today's talk of "pivoting back to jobs" and working on measures to strengthen the economy, there will be little time left for that this year.
Want a predictor as to how successful the new debt super committee will be at reaching a bipartisan deal to reign in the debt?
Well, a group of six senators, three Democrats and three Republicans, has already spent months discussing the difficult changes that need to be made to tackle the debt and making some tough compromises to get close to a deal. These senators have stuck their necks out to find a real solution.
Watch to see how many of these "Gang of Six" senators are appointed to the debt supercommittee. The Senate can appoint six members to the committee. The fewer the appointments to the supercommittee come from the Gang of Six, the smaller the chance of a substantive deal that will really get us closer to solving our debt crisis.
Some are referring to this week's deal to avert a national default as a victory for moderates in Congress. Those who supported the final deal, and the calmer heads that came together to agree on a compromise, albeit at the last minute, do deserve some credit for pulling us back from the brink of default. But the big issues were not solved.
A victory of moderate forces would be real bipartisan progress on the critical challenge facing our country: defining America's priorities -- how the government should influence the economic playing field and protect the basic needs of its citizens -- and what sacrifices are needed to meet these obligations in a way that is fiscally sustainable. Given our weak economy, this debate also needs to define a timeline for the changes to take effect to allow for economic recovery.
Right now, extremists control the frame in which debates on how to tackle our national debt are playing out. By effectively ruling out reform to entitlement programs and pathways to increasing revenues, they have prevented the real social debate over America's priorities from taking place.
This week's deal to raise the debt limit and cut spending does not tackle the big questions. It kicks responsibility to yet another committee. And whether that committee meets its stated target for deficit reductions or triggers the automatic cuts to domestic spending and defense called for in the debt-ceiling bill, it still won't finish the job of balancing our national books.
What's the answer then? Perhaps what we need is for the super committee to create four or five options that each meet mandated criteria of balancing the budget over 10 years by establishing funding levels for various national priorities with tax revenues to match. Then, Congress would have to take a binding vote, with the option getting the highest vote tally going to the President.
Better yet, the options would go straight to the American people for selection. Most would probably oppose all the options, but at least we would choose a solution to adopt. This approach may be unlikely, but it has to be better than leaving it to Congress in the current political environment.
Whatever approach is taken, one thing is clear: If you were hoping that the last few weeks represented the worst chapter in the partisan fight in Washington, better enjoy the August break. Things are only going to get worse in September.
The opinions expressed in this commentary are solely those of Glenn Nye.
FOLLOW THIS TOPIC