STORY HIGHLIGHTS
Lawrence Jacobs: Americans are turning against GOP positions in debt debate
Most Americans favor combo of spending cuts, tax hikes to reduce debt, he says
Democrats are winning the argument that Medicare, Social Security need support
He says Obama's talk of dysfunctional government is hurting his cause
Editor's note: Lawrence R. Jacobs is professor and director of the Center for the Study of Politics and Governance at the University of Minnesota's Humphrey School of Public Affairs.
(CNN) -- News reporting is fixated on the D.C. beltway scheming, beaming pictures of government officials zipping in and out of meetings with occasional public comment. Meanwhile, the public is already reaching a verdict, and it is a harsh one -- the Republican Party is out of step with the country's fiscal priorities.
As its handling of the debt limit debate tarnishes the GOP's national brand name, President Barack Obama may inadvertently be limiting the damage to the opposing party.
The GOP's insistence on reducing U.S. debt solely by making cuts to government programs is unpopular and increasingly so -- less than a fifth of Americans favor this approach as opposed to 56% who favor a combination of spending cuts and tax hikes (that's a 10 percentage point jump as the debt ceiling debate has played out since early June).
The public's views are so lopsided that the president has been trumpeting these results, though his claims to speak for majorities of Republicans are debatable (only 37% favored the combo approach in a recent CNN poll).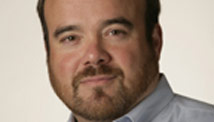 Lawrence R. Jacobs
Judging from the reticence of GOP frontrunner Mitt Romney to jump into the center of the fray, it's not lost on Republican strategists that a lopsided 65% of independents favor the combination spending/tax approach.
At a time when Obama's standing might be expected to be sagging as economic doldrums persist, Republicans have handed him a boost. Over the past several months, Obama received more credit for behaving responsibly on the budget, rising from 46% to 52%, while the GOP's already poor standing for fiscal irresponsibility inched up from 60% to 63%.
Just over a half of the country is ready to blame the GOP for failing to raise the debt ceiling as compared with 30% who would blame Obama.
Gergen: Washington slouching toward a solution?
One of the most politically damaging aspects of the debt ceiling debate for Republicans is that their fiscal priorities are at odds with super-majorities of Americans. About three-quarters favor raising taxes on the rich and clawing back tax advantages for oil and gas companies and the private jets owned by businesses. Meanwhile, the GOP's open campaign to substantially scale back spending on Social Security and Medicare and restructure those programs is opposed by more than 8 out of 10 Americans.

Extremes controlling U.S. politics?
It is rare to see a major political party this visibly and demonstrably take on and defy vast majorities.
--Lawrence Jacobs
It is rare to see a major political party this visibly and demonstrably take on and defy vast majorities. Put another way: If Democrats moved against a split or oppositional public in passing health reform in March 2010, the Republicans are now engaging in the Full Monty of defiance.
One consequence is that Americans have lost trust in the GOP's ability to handle one of the government's most popular programs, Medicare.
While trust in Obama and congressional Republicans was at parity in May, the GOP is now lagging far behind -- only 37% believe it will do a better job handling Medicare compared with 50% who look to the president. This may be a leading indicator of how seniors and their supporters will vote next year.
It should come as no surprise that the Republican Party's general standing has taken a hit. For sure, neither party is popular -- the Democratic and Republican parties started out the spring with Americans split in whether they favor each or not. But the ferocious debt ceiling debate is now cratering the GOP's standing -- 55% now express unfavorable views (as compared to 48% in March) -- while the public remains split over the Democratic Party.
But as the GOP prepares to fall on its sword, Obama has inadvertently fueled the generalized disgust with government that propelled Republicans to striking midterm election wins in 2010 and continues to generate support for aspects of its agenda. The nearly 80% of Americans who are dissatisfied with the country's direction and believe that it is heading on the wrong track are the highest historical levels under Obama.
The president's flagging of Washington's "dysfunction" reinforces the distrust of government that many Americans harbor, oddly making it harder for him to rally support behind government programs such as Medicare and Social Security. This may help to explain why the GOP is losing the debt ceiling debate and yet three-quarters of Americans favor a constitutional amendment to balance the budget.
The lessons moving forward are clear. Republican leaders intent on winning the White House and strengthening their position in Congress need to steer their party back to the views of mainstream America or squander what may be setting up as a propitious opportunity in 2012 to run against the "in" party in a time of deep discontent.
As for Democrats, they need to focus like a laser beam on the concrete programs that many Americans rely upon and steer away from the sweeping conclusions about government waste and dysfunction that undergird a genuine philosophical conservatism in America.
The opinions expressed in this column are solely those of Lawrence R. Jacobs.
FOLLOW THIS TOPIC