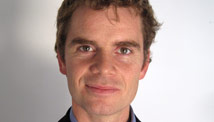 STORY HIGHLIGHTS
News of the World accused of hacking phones of murder victims, dead soldiers
Rupert Murdoch and his son James are also scheduled to testify before MPs Tuesday
Commentator says question of corporate responsibility goes deeper than session in parliament
Martin Moore says News International consistently dened anything wrong with behavior or culture
Editor's note: Martin Moore is director of the Media Standards Trust and founder of the Hacked Off campaign.
London (CNN) -- There is one question we already know Rupert Murdoch will not be able to answer satisfactorily at Tuesday's parliamentary Select Committee. What responsibility did News International, and its parent company News Corporation, have in allowing a newsroom culture to develop where it was considered justifiable to hack into the phone of a kidnapped school girl? Or the phones of 7/7 victims? Or those of the families of soldiers killed in Iraq and Afghanistan?
Murdoch will almost certainly apologize for what his employees are alleged to have done, as he has to Milly Dowler's family, and as he did in many UK newspapers over the weekend.
But Murdoch will not be able to answer the question of corporate responsibility because it goes much deeper than an afternoon session in parliament -- welcome though that is. It goes to the heart of many people's concerns about Murdoch and News International -- that a fixation with competition and corporate success led those at the corporation to ignore legal, political and ethical boundaries.
The revelations of the last fortnight appear to have shown that phone hacking, and other illegal methods of information gathering, were not exceptions at the best-selling News International newspaper, they were the norm.

Murdoch: The man behind the empire

Hacking scandal compared to Watergate

Rusbridger on paper's hacking scoops
The police are in the process of contacting almost 4,000 alleged victims of phone hacking -- they have so far contacted 170. These are just those names found in the files of private investigator Glenn Mulcaire. There is at least one other private investigator who also worked for the paper whose files have not been examined by police yet.
Add to this the alleged payments by the paper to police; the private communication with the police behind the backs of the victims (for example in the case of the Dowler family), and the alleged threats to police and politicians, and you have a newspaper that appeared to operate in a legal and moral vacuum.
At its most basic there were fundamental failures of corporate accountability. Murdoch acknowledged that much in his personal published apology: "The News of the World was in the business of holding others to account," he wrote. "It failed when it came to itself." But it goes further than this.
As worrying as the failures of accountability within the paper itself are what looks like a prolonged attempt, by some of the most senior figures in News International, to cover up the evidence of widespread malpractice, and consistently to deny there was anything wrong with their behavior or culture.
News International claimed to have done three internal investigations into hacking after 2006. None of these, senior executives said, found any further evidence of wrongdoing beyond "one rogue reporter" -- Clive Goodman.
In 2007, we now learn, News International did find a series of emails showing it went further. Yet at the time they claimed they showed the opposite. More damning still, in 2008 James Murdoch signed off a reported £700,000 payment to Gordon Taylor to settle a legal case about phone hacking.
The settlement meant that the Taylor files, which showed that phone hacking went beyond one rogue reporter at the News of the World, were buried. They would have stayed buried had it not been for remarkable digging by the journalist Nick Davies at The Guardian.
Questions of corporate irresponsibility at News International stretch far beyond simply a lack of effective accountability mechanisms. We need to find out if illegal methods of information gathering were not only unconstrained but were encouraged.
We need to know if payments to police were made and at what level they were sanctioned. We need to know if senior News Corporation executives knowingly lied to parliament. And we need to know if those same executives sought to cover up the evidence of illegality, collusion and alleged bribery.
It is entirely understandable that parliamentarians should want to call in Rupert Murdoch, James Murdoch and Rebekah Brooks to account for what they have done. But getting to the heart of the failures at News International and News Corporation will take longer than an afternoon. Which is why the full public inquiry, the terms of which are due to be finalized Tuesday, is so needed and so important.
The opinions expressed in this commentary are solely those of Martin Moore.
FOLLOW THIS TOPIC