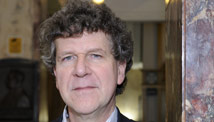 STORY HIGHLIGHTS
Steven Barnett says closing News of the World might seem like contrition; it's not
He says paper was likely to have merged with Murdoch's Sun anyway
He says scandal threatened News Corp. takeover of BSkyB satellite TV operation
Barnett: It's possible gesture won't spare Murdoch from political game-changer
Editor's note: Steven Barnett is professor of communications at the University of Westminster.
(CNN) -- Closing Britain's highest-selling newspaper, the 168-year-old News of the World, with just three days' notice in the wake of its phone-hacking scandal may feel like a nuclear option. In practice, it makes perfect sense for Rupert Mudoch's News Corporation.
We should not be deceived into thinking this is a decision rooted in self-recrimination, apology or a belated embrace of journalistic ethics. It is a matter of straightforward commercial self-interest.
Murdoch's News of the World to shut down
This unfolding scandal was already hitting News of the World revenues.
Several advertisers had pulled their ads from this Sunday's edition, with many threatening to maintain a boycott until the police investigation had been completed. Some distribution outlets were refusing to sell it. Many loyal readers swore that they would never buy it again.
Moreover, there had already been talk of rationalizing another Murdoch paper, the Sun, and News of the World into a seven-day newsroom operation, a cost-saving measure that has already been implemented on other UK national papers. Suspicions were fueled Thursday when a sharp-eyed observer tweeted that the domain names thesunonsunday.co.uk and thesunonsunday.com had been registered two days ago.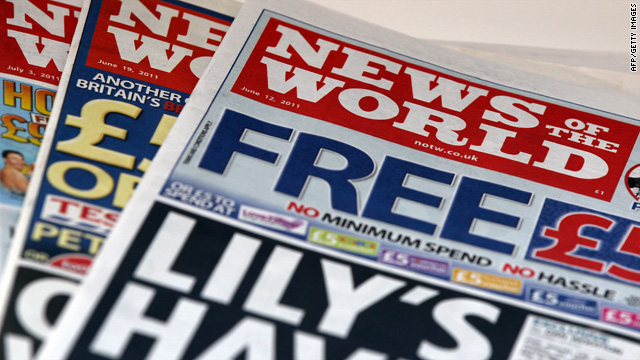 Gallery: Major players in phone hacking scandal

Editor at paper: 'Shell-shocked'

Scandal shuts down British tabloid

News of the World closing 'inescapable'

Campbell: News of the World was in denial
There is no chance whatsoever that Murdoch will leave the lucrative British Sunday redtop market to his rivals when he has an established and successful brand name running six days a week. The Sun will become a seven-day operation and will expect to pick up the journalism, the readers and the advertisers of its defunct stablemate without the opprobrium.
Most importantly, however, the toxic nature of the News of the World brand was in danger of contaminating the whole News Corp. operation. In particular, there was a serious and growing risk that it might endanger News Corp.'s full takeover of the hugely profitable BSkyB satellite television operation.
Once British politicians started questioning Ofcom, the communications regulator, about its powers to disqualify media owners who were not "fit and proper persons" to own a television license, alarm bells would have started ringing at News Corp. headquarters.
It's worth emphasizing just how lucrative this deal, should it be approved, will be. This year, BSkyB will make an operating profit of £1 billion, roughly $1.5 billion. That is forecast to increase exponentially as Sky continues to exploit its virtual UK monopoly of pay TV and in particular exclusive sports rights.
It is therefore hardly surprising that one analyst was quoted as saying that "the financial impact of the paper's closure will be small to the group, far less than the value wiped off the News International's share price by the scandal."
There remain important questions about a culture of journalistic malpractice and systematic cover-ups that appear to have been endemic at the newspaper and could not have thrived without passive collusion from senior corporate figures. Suspicions have not been eased by James Murdoch's admission that he personally authorized one settlement to a phone hacking victim on the basis of inaccurate information from his own executives.
These suspicions will continue to dog the takeover deal, and there are still major issues of plurality as well as the "fit and proper person" test. Does the UK want to see its biggest television operation taken over by the same corporate culture that gave us the corrupt journalistic practices of the News of the World and that still own a third of the country's national press?
It is just possible that even this dramatic gesture will not save Rupert Murdoch from a politically expedient referral to the Competition Commission and a full, transparent investigation.
That is not the kind of corporate defeat to which Murdoch is accustomed, but the scandal that has enveloped his empire may prove to be a political game-changer.
The opinions expressed in this commentary are solely those of Steven Barnett
FOLLOW THIS TOPIC