Toobin: Verdict an 'extraordinary refutation'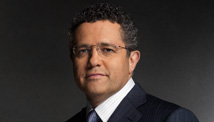 STORY HIGHLIGHTS
Jeffrey Toobin: Absence of cause or time of death was likely very important to the jury
Jury couldn't swallow motive she wanted to kill baby in order to party, he says
Toobin thinks prosecution could have won if it charged her with lesser crimes
This case is over forever, he says, there are no appeals in an acquittal
(CNN) -- The verdict that Casey Anthony is not guilty on murder charges in the death of her daughter Caylee represents "an extraordinary refutation" of the prosecution and an indication that the charges it brought were excessive, according to CNN legal analyst Jeffrey Toobin.
The verdict came in quickly, 11 hours after the end of a trial that lasted more than six weeks and featured accusations of sexual abuse, flip-flops in testimony, questions regarding Anthony's state of mind and wildly differing theories on what happened to 2-year-old Caylee.
CNN.com asked Toobin for his impressions shortly after the verdict was announced Tuesday afternoon.
CNN: What do you think of the verdict?
Jeffrey Toobin: It is just an extraordinary refutation of the prosecution. Casey Anthony was convicted of extremely minor crimes, (lying to police officers] compared with the potential death penalty she faced.

How the media portrayed Anthony

Verdict 'an enormous victory' for Casey

Why do we care about Casey Anthony?

Anthony and the emotional rollercoaster
CNN: Did the defense earn this verdict? Was prosecution case weak?
Toobin: Both are obviously the case. All that matters is the result. The absence of a cause or time of death must have been very important to the jury.
CNN: What did you think of the motive put forth by the prosecution?
Toobin: The jury did not believe that Casey wanted to party, so she killed her daughter. Her behavior was bizarre, but it was not so crazy that the jury would believe such a heinous theory.
CNN: In light of the facts, or lack of them, was the jury compelled to rule not guilty?
Toobin: Absolutely not. Juries can do what they want.
CNN: What was weakness of prosecution's case?
Toobin: I think the prosecution overcharged this case. This was not a first-degree murder case. They should have charged her with more modest crimes and would have had a better chance.
CNN: You wrote a book about the O.J. Simpson trial. How does this trial compare?
Toobin: O.J. was a much bigger deal. He was a celebrity when he was charged; no one had heard of Anthony before this case. Casey's behavior was so bizarre and peculiar, but the prosecution could not prove what mattered most -- how, when and why she killed her daughter.
CNN: Can there be an appeal?
Toobin: An acquittal can never be appealed. This case is over forever. Journalists and historians can have their verdict, but the legal system is finished with it.
FOLLOW THIS TOPIC


Most popular stories right now

Featured Deal |