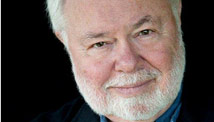 STORY HIGHLIGHTS
Ron Powers says new teen center opening near his home in Vermont is patriotic event
He says Vermont is seen as iconic Americana, but a different reality lurks below surface
Farms, jobs wane, teens adrift, he says; center organizers want to give sense of purpose
Powers: Patriotism not all taxes, tea bags; it's about support, sacrifice to public welfare
Editor's note: Ron Powers is the author of "Mark Twain: A Life" (Free Press) and "Tom and Huck Don't Live Here Anymore: Childhood and Murder in the Heart of America" (St.Martin's Press).
(CNN) -- The grassy little town green in Fair Haven, Vermont, just a few miles down Route 4 from where I live, will be the site of a patriotic ceremony on August 6. I plan to drive over for it. You'd be welcome too. But don't bring the tricorn hat with Lipton bags attached. This will be a different kind of patriotic ceremony.
On ground hallowed by actual American revolutionaries (the town of 2,928 was chartered in 1779 to Ebenezer Allen, Ethan's cousin; several of its sons fought in the war), a group of local citizens will gather to begin a mission of reclamation. It is not their tax dollars they seek to reclaim, but rather a far more precious and endangered local resource: Fair Haven's teenagers.
They are opening -- to use an inadequate definition -- a teen center.
Teenagers themselves have supplied the project's mysterious but jaunty name: Loft 89.
It may be hard to believe that teenagers need reclamation in Vermont, one of our last mythic places, a timeless promised land of mountains and woods and postcard villages with white church spires. A state whose young folks are woven into tightknit communities, helping out on the farm and in the family business, hitting the books, spending carefree days on the slopes and in the streams.
That is the image.
An inch or so beneath it lurks the reality. Our farms are dwindling in the face of global-market pricing, and with them the once jewel-like towns -- weakened further by big-box retailers that crush local businesses. Jobs have gone elsewhere. Into the vacuum seep neglect, desperation and social decay, the blights that are eroding so many once robust American towns and small cities.
Everyone suffers, but the kids take the hardest hits. Unequipped to seize control of their lives, many drop out of school, take up drinking and drugs (heroin and meth are at dangerously high levels in Vermont), turn to petty crime to support their habits, contemplate -- and commit -- suicide.
The Burlington Partnership, a coalition of parents and teachers in the state's largest city, has reported that alcohol use was at 53% among high school students in 2009; binge drinking was at 40% and marijuana use just below 40%. At periods in recent years, Vermont has led the nation in underage drinking and has ranked second in the use of such devastating drugs as heroin, crack cocaine, inhalants, and prescription drugs among young people aged 18 to 25.
The state's Department of Health reports that one in 10 school-aged kids carried a weapon to school during one survey period.. Chronic feelings of hopelessness were reported in 21% of students, and 9% had made a suicide plan. Some carried it through, like the 15-year-old who shot himself to death in a high school bathroom in January.
Patriotism, as we have recently come to understand it, rarely contemplates the nation's endangered young. Today's so-called "patriotism," with its obsessive loathing of taxation and deep suspicion of communal responsibility, is more an exercise in getting one's own. And thus the setting for this thrust of reclamation called Loft 89 is iconic -- an almost physical reminder of what patriotism used to mean.
West-central Vermont was once a cradle of the American experiment. Ethan Allen and his friends bought up much of the land, allotted it to Puritan settlers from Connecticut, and formed the Green Mountain Boys to protect it from rival claimants. American community invented itself in wildernesses like this. Alexis de Tocqueville defined its contours in the 1830s: "I must say that I have seen Americans make a great deal of real sacrifices to the public welfare; and have noticed a hundred instances in which they hardly ever failed to lend a faithful support to one another."
The organizers of Loft 89 would no doubt be pleased but surprised to hear their project labeled "patriotic." These are quiet, steady folks, not given to displays of grievance. They are businesspeople, insurance agents, high-school guidance counselors, a college administrator or two, and a cadre of teenagers from the area. Their daily lives are an affirmation of another observation by Tocqueville: "The township is the only association so well rooted in nature that wherever men assemble it forms itself. ... Townships seem to spring directly from the hand of God."
Theology aside, Loft 89 (I am a member of its board of directors) is the product of an extraordinary three years of planning by both teens and adults. At first, the group faced apathy, even resistance: Who were these do-gooders trying to tell us how to raise our kids? But gradually, through repeated meetings with local leaders, law enforcement and civic organizations, the barriers crumbled. Churches, small businesses and private donors chipped in toward an operating budget.
The breakthrough came in October 2010, when the Charles R. Wood Foundation in Glens Falls, New York, awarded the project a $10,000 grant, promising another $10,000 if matching funds could be raised. The teens and adults of Loft 89 redoubled their efforts and came through. The result -- the opening of an up-and-running teen center with headquarters in downtown Fair Haven will be celebrated next month.
Though the rubric for what they have conceived is "teen center," their vision goes well beyond that tired, passive concept of ping-pong tables and video games. The group envisions several long-term initiatives that will challenge adolescents from 11 townships in west-central Vermont to mobilize their own creative energies -- in theater, music, video-making, storytelling -- but also to become active, problem-solving partners in the area's economic, environmental and sociological arenas: mentoring their peers and smaller children, for example. Fundraising for civic projects. Experimenting in sustainable agriculture.
These goals are what separate Loft 89 from countless well-intentioned efforts that have fallen by the wayside. Its success could well provide a template for other such ventures around the country. The template, in essence, would be: Don't just give Vermont's adolescents entertainment. Give them a means to be of use.
This is patriotism. As our founders understood it.
The opinions expressed in this commentary are solely those of Ron Powers.
FOLLOW THIS TOPIC