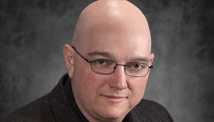 STORY HIGHLIGHTS
Ed Morrissey says Bachmann embraced Tea Party in her announcement for presidency
He says chances of being nominated are slim for a sitting House member
Bachmann lacks broad constituency, he says, but Tea Party followers could shift odds
Editor's note: Edward Morrissey is a senior editor and correspondent for HotAir.com.
(CNN) -- Rep. Michele Bachmann, R-Minnesota, made her official announcement for the Republican presidential nomination Monday in Iowa. Speaking from a rally in her hometown of Waterloo, Bachmann told a cheering crowd that America "cannot afford another four years of Barack Obama." She hit the president on his health care reform plan, foreign policy, the housing crisis, and especially jobs.
Bachmann embraced her membership in the Tea Party and insisted that it represented not just the "right wing of the Republican Party," but comprised "disaffected Democrats, independents, people who've never been political a day in their life, libertarians" as well.
Undoubtedly, Bachmann wants to lay claim to a broad mandate in order to position herself as a serious choice for the nomination. But does she really have a chance to become the GOP's dark horse and beat the big boys to the finish line?
History weighs against success. Americans have only elected one president who was a sitting member of the House of Representatives, James Garfield -- and that was over 130 years ago. Plenty of House members have tried to win the nomination, but none has succeeded. Rep. Ron Paul will make his second run at the nomination this year, while Colorado's Tom Tancredo followed him into also-ran status in 2008. Dennis Kucinich tried it in 2004 and 2008 for the Democrats, although few took him seriously.

Bachmann makes presidential bid official

Bachmann: 'I wish I could be perfect'

Bachmann under the spotlight

Bachmann's big government doublespeak
Eric Ostermeier at Smart Politics did a little research on this topic and discovered that 33 House members have made presidential nomination bids since primaries began to replace state caucuses in 1912. Twenty-one of these campaigns took place since 1972. Not a single one succeeded, although Champ Clark, D-Missouri, led on the first ballot in the 1912 convention over Woodrow Wilson before fading.
That doesn't preclude a victory by Bachmann. Anything is impossible until someone does it. The problem for House candidates is that they lack solid constituencies. Where senators and governors win statewide elections and can lay claim to fairly broad constituencies, any House member represents only around 800,000 people at most.
As primary voters and caucus participants evaluate electability, having a statewide constituency makes a difference. In Bachmann's case, that's a tough problem, as a Survey USA poll shows her trailing Barack Obama in Minnesota by 16 points, while fellow Minnesotan Tim Pawlenty, a former two-term governor, battles Obama to a draw at 46% each among registered voters.
Bachmann has an answer for that in the Tea Party. She began devoting time and attention to the Tea Party when it began, and she is now one of its leading lights. That gives Bachmann a claim to a national constituency that most candidates coming out of the House cannot match.
At the moment, she doesn't have any Tea Party competition for the nomination, which means that she can harness the group's enthusiasm and organizing efforts. That would change if Sarah Palin enters the race, and could also change if Texas Gov. Rick Perry throws his hat in the ring, although to a lesser degree. If not, Bachmann would have the kind of grass-roots support that could make the difference in a race without a breakaway frontrunner -- especially in Iowa's opening caucuses, where organization plays a critical role in success.
That also has a downside. As Bachmann becomes more of a force in the primaries, the media will take its shots at her. That has already started, with Fox's Chris Wallace asking Bachmann, "Are you a flake?" He later apologized and noted that Bachmann gave a strong answer while scolding him for his "insulting" question.
Her announcement in Iowa was overshadowed by media reports that Bachmann had confused John Wayne, the actor, with John Wayne Gacy, the notorious serial killer, which turned out to be untrue; Waterloo has a claim on Wayne as a favorite son, if indirect, which is the reference Bachmann made. It's also unlikely that anyone in Waterloo brags about Gacy, and until the press began reporting on his connection to Waterloo, even more unlikely that Bachmann had any knowledge of it.
The media seem poised to create a narrative of unseriousness for Bachmann, much the same as they have done with Palin -- apparently so poised that some outlets went off half-cocked on the Wayne/Gacy story.
If Bachmann can beat the media to the punch and maintain sole possession of the Tea Party faithful, she has a real shot at the nomination in a crowded field. History may give her long odds, but improbable is not the same thing as impossible.
The opinions expressed in this commentary are solely those of Edward Morrissey.
FOLLOW THIS TOPIC