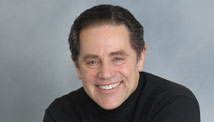 STORY HIGHLIGHTS
Michael Krasner: In Congress, Weiner was strong, smart spokesman for liberal causes
He says he spoke with passion, knew his stuff, was funny and didn't cave in to opponents
He says Weiner's transgression minor compared with other pols who survived scandals
Krasner: His mistake was his active lying; his future in politics a long shot, which is a shame
Editor's note: Michael A. Krasner is a professor of political science at Queens College, CUNY and the Co-Director of the Taft Institute for Government
(CNN) -- As a congressman, Anthony Weiner was a rare and valuable commodity: an aggressive, smart, knowledgeable spokesman for liberal causes. At a time when congressional Democrats and the White House all too often concede without a fight to Tea Party Republicans, Weiner provided a bracing alternative.
A sampling of his congressional website shows him on C-SPAN chastising Republicans with appropriate indignation for complaining about President Obama's lack of politesse, on CNN characterizing the Republican plan for Medicare as a disaster and saying that if he were president he would "chew my arm off before I'd sign it," and duking it out with Megyn Kelly on Fox News over whether Justice Clarence Thomas should recuse himself in health care cases because of his wife's lobbying activities.
In all these situations, Weiner speaks with passion, knows the facts and the law, uses sarcasm and humor effectively and gives no ground to the contentious arguments of the other side.
Morrissey: Could Weiner make a comeback?
During the health care debate, Weiner led the fight for consideration of a single-payer health care plan. With Sen. Bernie Sanders, I-Vermont, he co-sponsored a bill to protect Social Security from privatization. As the only New York representative to serve on the Immigration Subcommittee, he campaigned successfully for the House to pass the DREAM Act, which would provide a pathway to citizenship for those who were brought to this country as children by their undocumented parents.
He has also proven to be an able representative for his district on bread and butter issues. In one instance, he led a protest against closing a local Social Security office. In another he held a meeting to review the federal grants previously allotted to local groups under various acts and alerted the community to further federal funding opportunities.
His office has been well regarded for its "constituent service," meaning work with individuals in the district on problems with Social Security, Medicare, immigration or other federal issues. In short, Weiner has been a hardworking, effective proponent for liberal causes and an effective advocate for the people of his district
The human side of this story also deserves a word. Weiner's acts were certainly offensive and no doubt deeply painful to his wife and family, but they are not on the same order as sex with a minor. By any measure, they are less than the offenses Bill Clinton survived to remain president.
The truly striking aspect of Weiner's behavior is how powerfully he sought public humiliation. Whether one agrees or disagrees with his politics, to see a man so possessed by personal demons should lead one to sympathy rather than schadenfreude. We all have secrets, but we aren't all driven to act them out over and over in public.

Political panel: What's next for Weiner?
The final irony is that in Weinergate as in Watergate, the cover-up, not the crime, sealed the perpetrator's fate. If Weiner, at the first revelation, had come to his senses, spoken honestly and painfully with his wife and colleagues and made a public apology, noting that his entirely online actions could have offended, but did not injure, he might well have survived. Instead, Weiner enraged party leaders and made himself an insupportable liability by lying to their faces, causing them to defend him and then to find themselves embarrassed when he confessed.
He also conducted a nonstop media campaign based on the same lies that could only lead to his destruction. Consider that even after his extensive public prevarication, fully 56% of his district continued to support him, based on their assessment of his work representing them. Had he made the choice to come clean, he might still be giving the Michele Bachmanns of this world a run for their money and providing a spark of courage and resolution to a Democratic Party that is sadly lacking in both.
Given his abilities and energy, it's quite possible that Weiner will re-emerge as a media personality, in the manner of the once disgraced New York governor, Eliot Spitzer, but running for elected office again seems a distinct long-shot. Whatever his personal fate, there's little doubt that the liberal wing of the Democratic Party will be diminished by his absence from the Congress.
The opinions expressed in this commentary are solely those of Michael Krasner.
FOLLOW THIS TOPIC