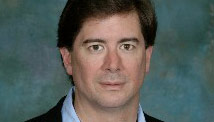 STORY HIGHLIGHTS
David Lesch: Bashar al-Assad emerged with a cocky attitude after earlier challenges
He says Syrian leader appears to think regime can survive its toughest crisis
Lesch says international community fears chaos if Syria regime is toppled
One game changer could be the ouster of Libya's Moammar Gadhafi, Lesch says
Editor's note: David W. Lesch is professor of Middle East history at Trinity University in San Antonio. Among his books are: "The New Lion of Damascus: Bashar al-Assad and Modern Syria"; "The Arab-Israeli Conflict: A History"; "The Middle East and the United States: History, Politics and Ideology"; and "1979: The Year That Shaped the Middle East". His website is: www.trinity.edu/departments/history/html/faculty/lesch.htm
(CNN) -- Of the many occasions that I met with Syrian President Bashar al-Assad from 2004 to 2009, this one seemed different.
He was always very affable and unpretentious, certainly not the profile of the brutal Middle East dictator that he appears to be today with the violent crackdown against Syrian protesters. But in a February 2006 meeting, he was much more confident than usual in discussing the state of U.S.-Syrian relations; in fact, he was almost cocky.
He knew by then that he had survived the intense pressure the United States and its allies had applied on him following the U.N. investigation into the assassination the previous year of former Lebanese Prime Minister Rafiq Hariri, which initially had implicated the Syrian leadership.
His new-found confidence lasted. A few months later in a follow-up meeting, he triumphantly remarked that, "I don't want the United States. I don't need the United States."
Syrian civilian: "Why is our president killing us?"
After successfully weathering that storm, Assad and his cohorts may well believe that they can once more emerge intact from a major challenge to their regime.

Witness to murder in Syria

Misery at refugee camp in Syria

CNN reporter makes rare trip into Syria
Assad has an exaggerated sense of Syria's importance on several Middle East fronts, from Lebanon and Iraq to the Arab-Israeli conflict. Before policymakers in the West started thinking that Syria was too big to fail, he thought it.
To Assad's way of thinking, the enemies of Syria are at it once again in 2011, somehow transporting premeditated instability to Syria under the guise of the Arab Spring. What other delusion could have possibly led to the pathetic speech he gave on March 30 -- his initial public response to the uprising -- in which he blamed terrorists and malevolent external forces for the unrest rather than the underlying socioeconomic problems and political repression that lay at the root of the protests in other Arab countries and his own.
He had an opportunity to get ahead of the curve of the opposition; instead, he chose the the too-little-too-late route of Mubarak (Egypt), Ben Ali (Tunisia), Saleh (Yemen) and Gadhafi (Libya). This is not to diminish the difficulty of initiating transformational change. There are powerful pockets of resistance to this in Syria.
But Assad thought Syria was different from the others. He was wrong, and he is probably still in a state of denial. The sad part is that he had history as a guide right before his eyes, but he chose to ignore it.
The regime has fallen into full survival mode, having retreated into an Alawite sectarian fortress. When pressured, the military-security apparatus convulsively leapt to the fore, and Assad appears to have dutifully acquiesced. He is an authoritarian ruler without absolute power, and the disconnect between him and the security forces that he allowed to fester in good times has come back to haunt him -- and many Syrians -- in bad.
With few exceptions, the international community has aided and abetted the Syrian regime's confidence that it can survive and be resuscitated. The regime has been able to act with virtual impunity because of the international community's fear of the chaos that might occur in such a strategic part of the Middle East should the central authority in Syria precipitously fall from power.
The potential sectarian strife in Syria and spillover effects into Iraq, Lebanon and Israel are too chilling to consider. And Russia continues to protect Syria in international forums for strategic and diplomatic reasons.
One game-changer could be the fall of Col. Moammar Gadhafi in Libya. Until now, the only models for removing dictatorial regimes in the region have been mass unrest combined with the splitting of the military from the ruling circle, as happened in Tunisia and Egypt (and unlikely in Syria), or many American boots on the ground, as happened in Iraq (and is unlikely to happen again anytime soon).
If Gadhafi falls within the next few months, there will be another model for regime change: that of limited but targeted military support from the West combined with an identifiable rebellion. Not that this can be easily applied in Syria. It hasn't even been easily applied in Libya, and Syria would be a much harder nut to crack. Furthermore, the Syrian opposition is far from united or being able to establish a Benghazi-like refuge from which to launch a rebellion and to which aid can be sent.
But if there is regime change in Libya, the international community would be emboldened with the precedent, with maybe even the Russians finally getting on board, and it would give the Syrian regime something to really think about. Perhaps it would even give Bashar al-Assad the upper hand with his ruthless brother and security minders to finally do what he should have done in the beginning -- forgo violence, offer and implement real reform and enter into a national dialogue with the opposition.
The options are not pretty. The Syrian regime does not want, nor can it probably survive, long-term international pressure or isolation, but it is used to sanctions, special tribunals, the withdrawing of ambassadors and similar actions. These are marginal levers that will have very little effect on the regime in the near term.
Success for the rebels in Libya might change that.
The opinions expressed in this commentary are solely those of David W. Lesch.
FOLLOW THIS TOPIC