Tracy Morgan should meet victims of anti-gay violence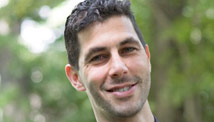 STORY HIGHLIGHTS
Jarrett Barrios says comedian Tracy Morgan is rightly being criticized for anti-gay remarks
He says GLAAD condemned jokes too; they remind of all the people hurt in anti-gay attacks
He says such talk gives comfort to those who harm, ostracize gay people; it's insensitive
Barrios: Morgan apologized but should go further and meet with victims and victims' families
Editor's note: The author is the president of the Gay & Lesbian Alliance Against Defamation (GLAAD) and a former Massachusetts state senator.
(CNN) -- Comic Tracy Morgan is taking intense public criticism for a recent standup routine in Nashville, Tennessee, where he viciously targeted gay and lesbian people in a remarkably unfunny way.
Among other offensive things, Morgan reportedly said that gay youth victims of bullying are simply "whining," that he would "pull out a knife and stab" his own son for being gay, that being gay is a choice, and that it is something that kids learn from the media.
My organization, along with many others, have condemned Morgan's comments as much more than simply misguided. They were grossly irresponsible and inexcusable. Moreover, they called to mind the number of families and young people who have had their lives taken or have been brutally damaged by the same anti-gay attitudes and violence that Morgan's jokes reflect.

Can comedy go too far?

Tracy Morgan goes on anti-gay rant
One of the people I thought of was Elke Kennedy from South Carolina, who has been a friend of GLAAD for years, and who came to GLAAD's office several weeks ago to meet with our staff to talk about the ongoing work of her organization, Sean's Last Wish. She started this group after the tragic loss of her son to anti-gay violence made her a champion for hate crimes legislation and protections against bullying.
I also thought of the many lesbian, gay, bisexual and transgender youth who have been ostracized and rejected by their families and communities, often tormented by intolerant words like Morgan's. Many of these people wind up living on the streets. These are the stories that people bring to GLAAD every day, and that make it impossible for us to stomach callous attacks like these. The pain is too palpable to dismiss such viciousness as "just a joke."
Like Tracy Morgan, I am also the father of sons. I would hope that, in all earnestness, he would never inflict harm upon his children for being who they are -- perhaps that is why he found it absurd enough to joke about. However, for those of us who have come in direct contact with the parents who have lost their children to violence and bullying, or the young people who have been severely abused by or forced out of their families, this is grossly insensitive and nothing to laugh about.
While it is certainly a good thing that Morgan has started to take responsibility for the offensive content of his routine by apologizing publicly to his fans and the gay community, he must do more to balance the harm that his words have inflicted. He could take one profound step to show his sincerity by meeting with parents and young people who have been personally affected by anti-gay violence or family rejection. GLAAD has reached out to Tracy Morgan's publicist and offered to facilitate such a meeting. We implore him to take us up on this.
No one wants to take away any comedian or entertainer's craft or creative freedom, but each of us is responsible when our words or actions cause harm to others. Humor does not provide an open license to espouse dangerously hateful messages, nor is freedom of speech the same as freedom from the consequences of speech.
Tracy Morgan should be brave and genuine enough to meet with the real people who have suffered tremendous grief from taunts and violence like those he made light of. For the fathers -- and mothers -- who have lost their children, the children who have lost their fathers and for those of us like Morgan and I who are fortunate to still have our sons in our lives, this would be a powerful gesture of goodwill on his road to making amends.
The opinions expressed in this commentary are solely those of Jarrett Barrios.
FOLLOW THIS TOPIC


Most popular stories right now

Featured Deal |