STORY HIGHLIGHTS
David Gergen: The noose around Libyan leader Gadhafi is tightening
NATO has escalated bombing; diplomatic and economic pressure is mounting
He says if Gadhafi is forced from power, Obama's approach will be vindicated
Gergen: It's not clear if a new regime in Libya would be friendly to the U.S.
Editor's note: David Gergen is a senior political analyst for CNN and has been an adviser to four presidents. He is professor of public service and director of the Center for Public Leadership at Harvard University's Kennedy School of Government.
Cambridge, Massachusetts (CNN) -- Four months after he began ruthlessly repressing dissent in Libya, Moammar Gadhafi appears to have entered his final days. Dead or alive, he seems very much on the verge of giving up power -- perhaps as early as this weekend, perhaps a little longer.
That proverbial noose we have heard so much about is finally strangling his regime. NATO forces have not only called in helicopter gunships but have also intensified bombing to terrifying levels -- just recently, as many as 10 or 12 explosions a night were heard in Tripoli; yesterday, the rubble bounced even higher, with more than 80 bombs raining down on the capital in full daylight.
Much of Gadhafi's compound is gone and he is a "fugitive in his own capital," according to The New York Times.
Not surprisingly, the circle around him is now crumbling. Generals and civilian officials alike are defecting in growing numbers. He still retains the loyalty of some tough troops, but it is difficult to see how they can hold out much longer.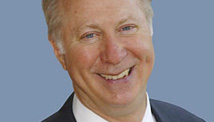 David Gergen
Financial and diplomatic pressures are escalating, too. It has been significant that in recent weeks, both the Russian and Turkish governments have turned against Gadhafi remaining in charge.
We have not yet heard much from talks with a special Russian envoy who arrived in Libya this week to try to mediate an end, but he very much bears watching.
The fall of Gadhafi will not be the end of the story, of course. U.S. intelligence sources continue to tell American journalists that they know less about the rebels than they would like.
Nation-building could be expensive and, as we have seen in Egypt, could well lead toward a government that is less friendly than we would like (and than we deserve, given our support of the rebels).

NATO making progress in Libya?

New lies from Gadhafi's regime
Even so, Western governments -- especially the French and British, but let us be honest, the Obama administration as well -- will have earned considerable credit if Gadhafi is brought down.
The Brits and French led the way in forging an international coalition, and their military forces have been more effective than skeptics expected.
As for President Obama, he took an unorthodox approach to the episode, applying military might up front but then carefully drifting back to let others do the heavy lifting -- and keeping the U.S. boots off the ground.
I was among those who would have preferred stronger, more assertive American leadership, but if Gadhafi falls, Obama will have bragging rights that his way worked better than critics like me thought it would.
Obama still has to prove that his leadership will create jobs and economic growth. But bin Laden and Gadhafi both? Not bad for a summer's work, not bad at all.
The opinions expressed in this commentary are solely those of David Gergen.
FOLLOW THIS TOPIC