STORY HIGHLIGHTS
Evan Wood: $2.5 trillion spent on "war on drugs"; in light of U.S. debt, this must be revisited
Global Commission on Drug Policy report says policy fueled organized crime, violence
Despite billions spent, he says, illicit drug use has not waned, but drug crime has skyrocketed
Wood: Report urges nations to try regulating drugs to undermine organized crime
Editor's note: Evan Wood is the founder of the International Centre for Science in Drug Policy, the director of the Urban Health Program at the British Columbia Centre for Excellence in HIV/AIDS, and associate professor in the Department of Medicine at the University of British Columbia.
Vancouver, British Columbia (CNN) -- U.S. taxpayers have spent an estimated $2.5 trillion on the "war on drugs" since former President Richard Nixon first declared it in 1971. With the U.S. federal government so far in debt, it is well overdue that this type of expenditure come under greater scrutiny.
In this context, the recent release of a Global Commission on Drug Policy report should ring alarm bells throughout the United States.
The commission has called for a "paradigm shift" in illegal drug policy. The focus of the report is the unwitting role that drug prohibition, like alcohol prohibition before it, plays in fueling the growth of organized crime and violence. The 19-member commission includes former Secretary General of the U.N. Kofi Annan, former NATO Secretary General Javier Solana, former U.S. Secretary of State George Shultz, former U.S. Federal Reserve System Chairman Paul Volcker, former presidents Ernesto Zedillo of Mexico, Fernando Henrique Cardoso of Brazil and Cesar Gaviria of Colombia, and writers Carlos Fuentes and Mario Vargas Llosa.
One need look no farther than Mexico, where Mexican drug trafficking organizations derive 60% of their revenue from cannabis exports to the United States, according to a U.S. government estimate in 2006. Mexico is also where a bloody drug war has claimed the lives of more than 40,000 people since 2006, when Mexican President Felipe Calderón declared a war on drugs in that country.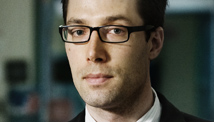 Evan Wood
In this context, and with a focus on the marijuana trade, the commission is specifically encouraging "experimentation by governments with models of legal regulation of drugs that are designed to undermine the power of organized crime."
After detailing the extreme costs, ineffectiveness and harms of the global drug law enforcement effort, the report asks that "political leaders and public figures have the courage to articulate publicly what many of them acknowledge privately: that the evidence overwhelmingly demonstrates that ... the war on drugs has not, and cannot, be won."
But the White House, instead of acknowledging the unintended harms of America's longstanding approach to drug policy, was quick to disagree with the commission. Ignoring how cannabis prohibition contributes to organized crime and related violence, Rafael Lemaitre, spokesman for the White House Office of National Drug Control Policy, said: "Making drugs more available -- as this report suggests -- will make it harder to keep our communities healthy and safe."
This statement underscores the lack of government accountability when it comes to the drug war. For instance, rather than making drugs unavailable, drug surveillance systems funded by none other than the U.S. government have concluded that over the last 30 years of cannabis prohibition, the drug has remained "almost universally available to American 12th graders," with between 80% and 90% consistently saying the drug is "very easy" or "fairly easy" to obtain. Under this reality, it is hard to understand the White House's insistence that the commission's recommendations will make cannabis "more available."
In fact, research demonstrates the limited role of drug policy on rates of drug use. In the Netherlands, for instance, where marijuana has been sold in licensed "coffee shops" since the 1970s, the lifetime rate of cannabis use is less than half the rate in the United States. As further evidence of the drug war's failure to limit drug supply, U.S. government data clearly demonstrate that even as federal funding for anti-drug efforts has increased by more than an inflation-adjusted 600% from 1981 to 2002, marijuana's potency increased by 145% and its price has declined 58% from 1990 to 2007.
Under this reality, and given the link between cannabis prohibition and organized crime, it is hard to understand how the White House thinks the drug war is keeping "communities healthy and safe."
From a scientific perspective, what is particularly frustrating is where U.S. government officials commonly turn to demonstrate the success of the status quo, and a favorite is the government's anti-drug education efforts. For instance, although the U.S. National Youth Anti-Drug Media Campaign, which aims to reduce youth drug use through television advertisements, has cost the U.S. taxpayer well over $1 billion since 1999, there have been longstanding doubts about its effectiveness. In fact, a $42.7 million U.S. government funded study found that the campaign had no effect on young people who had already started using marijuana.
Although the U.S. Government Accountability Office subsequently recommended that "Congress should consider limiting appropriations for the campaign, beginning in the 2007 fiscal year budget until (Office of National Drug Control Policy) provides credible evidence of a media campaign approach that effectively prevents and curtails youth drug use," more than $300 million has been spent to continue the program since this time.
Acknowledging the current fiscal climate internationally, the Global Commission report notes that, "In a time of fiscal austerity, we can no longer afford to maintain multibillion-dollar investments that have largely symbolic value." Too bad the White House disagrees.
The opinions in this commentary are solely those of Evan Wood.
FOLLOW THIS TOPIC