STORY HIGHLIGHTS
Authors: Summer brings smog, endangering kids with asthma, those with lung illnesses
One out of 10 schoolkids has asthma, they say, half of U.S. counties get "F" rating for smog
Authors: Coal plants, cars are big polluters; EPA needs to set stricter standards
Protection could save thousands of lives, save billions of health care dollars, they write
Editor's note: Barbara Gottlieb is Physicians for Social Responsibility's director of environment and health. Sarah Hodgdon is the Sierra Club's director of conservation.
(CNN) -- If you spend time around children these days, you can tell that summertime is rapidly approaching. Kids get that frenetic, school-is-almost-over energy, and we adults get ready to organize campouts and swimming trips.
But for kids with asthma and other respiratory illnesses, summer can mean monitoring air pollution alerts to avoid danger. Asthma strikes one out of every 10 school-aged children in the United States, according to studies, and if yours is one of those children, then you know the terror of watching them gasp for breath in an asthma attack.
Unfortunately, it's not getting any easier for kids -- or adults -- with asthma. According to the American Lung Association, half the people in the United States live in counties rated "F" for air quality because of unhealthy smog levels.
Click to check the grade your county received
Smog, a dangerous air pollutant, burns the lungs and airways, causing them to become inflamed, reddened and swollen. Even at low levels, it can trigger asthma attacks. It can also aggravate bronchitis and emphysema, decrease lung function, cause permanent lung damage and even cause premature death. Children, seniors and people with chronic respiratory and heart disease are especially vulnerable.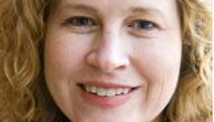 Sarah Hodgdon
Coal-fired power plants are among the largest sources of the pollutants that form smog. About 500 plants operate in the United States, many of them lacking modern pollution controls. Coal-fired power plants are calculated to cause more than 12,000 visits to the emergency room and more than $100 billion in health costs each year. While families struggle to pay the resulting health care bills, polluters disproportionately dump air pollution into low-income neighborhoods.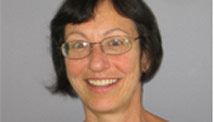 Barbara Gottlieb
Coal plants are not the only source of asthma attack-inducing air pollution. Research has demonstrated that busy highways are high risk zones for health, and breathing dirty air near heavy traffic may cause new cases of asthma in children. Traffic pollution can also reduce lung function and impair development in children and can cause cardiovascular disease, low birth weight, pre-term newborns and even premature death.
Later this summer, the Environmental Protection Agency should follow through on its long-delayed commitment to set a new standard to protect people's health from smog. Strong new smog protections from the EPA, whose job it is to protect human health and the environment, could prevent thousands of deaths, tens of thousands of cases of bronchitis and millions of days of lost school and work. It could also save billions of health care dollars.

Unnecessary drugs for asthma patients?
Strong protections from smog will also create jobs for workers installing pollution controls on power plants and building better public transit systems.
As physicians, scientists, health advocates and environmental advocates, we are watching carefully to ensure the standard from the EPA is tough enough to protect us and our children.
Our nation's leaders, particularly President Obama, need to understand that the nation's physical and economic well-being depends on setting and enforcing standards strong enough to protect our families' health.
We all deserve the chance to enjoy the summer. And our kids should only have to remember to pack their swimsuits, not their inhalers.
The opinions expressed in this commentary are solely those of the authors.