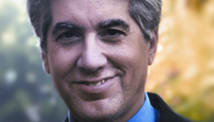 STORY HIGHLIGHTS
A competency inquiry focuses on a defendant's current mental status, says Peter L. Arenella
Most mentally ill defendants are eventually found competent to stand trial, Arenella says
Successful insanity defenses are rare because juries are hostile to the defense, he says
Arenella: Public safety will not be jeopardized regardless of legal outcome in this case
Editor's note: Peter L. Arenella is a professor at UCLA School of Law whose publications have been cited frequently by state and federal courts, including the U.S. Supreme Court. Arenella is working on a book that addresses mental disability defenses and their relevance to judgments about the offender's moral accountability.
(CNN) -- When a federal judge found Jared Loughner, the man charged with killing six people and injuring 13 others in Tucson in January, incompetent to stand trial Wednesday, I was watching CNN with my next-door neighbor. He blamed "our insane criminal justice system" for its failure to give justice "to his victims."
"I get that Loughner is crazy," he said. "What normal person would do what he did? Don't we need our criminal justice system to protect us from dangerous crazed killers?"
I tried to comfort him by explaining the judge's ruling that Loughner was incompetent to stand trial did not address his criminal responsibility or even his mental status at the time he shot his victims. A competency inquiry focuses on the defendant's current mental status and asks whether the defendant's mental illness prevents him from understanding the nature of the legal proceedings against him and renders him incapable of assisting in his own defense.
Judge rules Loughner not competent to stand trial
Most mentally ill defendants are eventually found competent to stand trial because available drug treatment usually alleviates their worst symptoms, including delusional beliefs and irrational processing of information. The judge's finding of incompetency in this case reflected the consensus of both experts who examined Loughner that his delusional ideation prevented him from assisting his attorney. If drug treatment is successful, the judge will likely find Loughner competent to stand trial in a few months.

Loughner unfit to stand trial

Analysts weigh in on ruling

Courtroom drama at Loughner hearing

Loughner found incompetent for trial
My neighbor was not mollified: "Why can't we rely on his attorney to deal with all the legal details at trial? Anyway, we already know he is guilty."
No, we don't. Criminal guilt requires more than a reliable determination of the alleged facts. What we do not know and cannot know without a trial is whether Loughner's delusional beliefs and irrational thought processes destroyed his capacity to appreciate the moral significance of his actions.
The criminal law does not treat children and the severely mentally ill as legally accountable for their actions because we do not view them as fully accountable moral agents.
However, the criminal law's insistence that serious criminal liability reflect some minimal showing of moral accountability does not endanger the public, as the Loughner case shall illustrate regardless of how it plays out.
If drug treatment cannot restore his competency to stand trial, Loughner will end up in a civil mental health institution for the rest of his life. If he is found competent to stand trial this fall and he raises an insanity defense to the criminal charges, the public will be protected regardless of the trial's outcome.
What does it mean to be not mentally competent to stand trial?
Successful insanity defenses at trial are quite rare because juries are hostile to the defense and frequently are not instructed that a successful defense will simply trigger automatic civil commitment of the defendant. If the jury rejects the defense, Loughner will spend the rest of his life in prison. If it finds him insane, he will spend the rest of his life in a mental health facility.
In short, public safety will not be jeopardized regardless of the legal outcome in this case. The only unanswered question at this juncture is the label of the institution that will confine Loughner and the type of stigma attached to his heinous acts.
The opinions expressed in this commentary are solely those of Peter L. Arenella.
FOLLOW THIS TOPIC