STORY HIGHLIGHTS
Sean Avery of the New York Rangers spoke in support of gay marriage this month
The response to Avery has been loud and mostly positive, says Joe Solmonese
Subsequently, Rick Welts, a longtime NBA executive, told The New York Times he is gay
As professional athletes embrace equality, the axis shifts just a bit more, says Solmonese
Editor's note: Joe Solmonese is president of the Human Rights Campaign, a civil rights organization working to achieve equality for lesbian, gay, bisexual and transgender Americans.
(CNN) -- The times are certainly changing in the world of sports. New York Rangers forward Sean Avery, a guy more known for hard knocks than big causes, came out in support of marriage for committed gay and lesbian couples in New York earlier this month -- a professional athlete taking a very public stand in an arena too many in sports traditionally avoid.
While we salute Sean Avery for having the courage of his convictions, we probably shouldn't be surprised. A majority of the American public is now -- for the first time -- in favor of marriage equality, so it isn't really shocking that professional athletes would be as well.
What was even more telling, and refreshing, was the positive response to Avery's announcement by agents, players and fans that dwarfed the criticism.
Still, the ugly retorts predictably arrived -- even from Canada, where loving gay couples have been allowed nationwide to marry since 2005. Don Reynolds, the president of Uptown Sports Management, told Canada's National Post, "The majority, I think, of Canadians would say that they don't agree with gay marriage -- that man and woman were created to be married, not man and man or man and horse, you know?" Reynolds's son Todd, vice-president of the company, tweeted: "Very sad to read Sean Avery's misguided support of same-gender 'marriage.' Legal or not, it will always be wrong."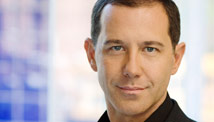 Joe Solmonese
While many called on the Reynolds pair to retract and apologize for their deeply homophobic statements, it was sports agents and players who took them to task.
Agent Andrew Warren noted, "I felt the need to return to Twitter due to my distaste of @uptownhockey take on the issue of gay marriage." And NHL star Paul Bissonnette tweeted, "I agree with Sean Avery... If 2 people are happy together let them be happy."
This isn't just a story on the ice. Last month David Stern, the commissioner of the NBA, fined Los Angeles Lakers star Kobe Bryant after he unleashed a slur toward a referee. (Bryant immediately and graciously apologized.)
Stern's swift action underscored the new reality: Professional athletes are role models and simply can't be permitted to utter hate speech under any circumstances -- and being anti-gay is not good for business. There's a reason why 89% of Fortune 500 companies prohibit discrimination on the basis of sexual orientation.
Still, cleaning up the sports world of homophobia won't happen overnight. Hockey commentator Barry Melrose went so far as to say this month on ESPN that the NHL having an openly gay professional hockey player would be "a problem that you hope doesn't happen."
Melrose is the exception in this day and age, where most people know lesbian, gay, bisexual and transgender people as real people, as members of their family, or as their friends and co-workers. They know by experience that "being gay" has nothing to do with what matters most in life, like family values, character or work ethic.
Since Avery's video endorsement, the floodgates have opened. Phoenix Suns Chief Executive and President Rick Welts, a longtime NBA executive, told The New York Times he's gay. Hall of Famer Charles Barkley said he had gay teammates and that he would "rather have a gay guy who can play than a straight guy who can't play." Baltimore Ravens wide receiver Donté Stallworth and his teammate, linebacker Brendon Ayanbadejo, tweeted their support of marriage equality, and this week the NBA's Steve Nash joined the chorus.
Slowly, as those in and around professional sports come out of their closet and embrace simple equality, the axis shifts just a bit more. It's a forward movement that even our staunchest opponents know marks a new beginning and a new conversation.
The opinions expressed in this commentary are solely those of Joe Solmonese.
FOLLOW THIS TOPIC