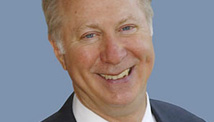 STORY HIGHLIGHTS
David Gergen says two surprises in Obama speech could shape its impact
Obama outlined pivotal moment and restated U.S. principles, but issued no call to action, he says
On Israel-Palestinian woes, Obama was down the middle, Gergen says
Gergen: Long-term impact possible. Short-term? Not so much, in a region that needs it
Editor's note: David Gergen is a senior political analyst for CNN and has been an adviser to four U.S. presidents. He is a professor of public service and director of the Center for Public Leadership at Harvard University's Kennedy School of Government.
(CNN) -- In the president's speech on Thursday, there were two surprises that could shape its impact for a long time to come.
First, he broke away from the orthodoxy that normally accompanies "big" presidential addresses. Typically, a president begins by painting a broad context for his subject, including historical background, and then puts forward a set of principles that will guide his policies in the field.
This President Obama did masterfully. He recalled in a few short paragraphs why we find ourselves at a pivotal moment in the Middle East and North Africa and then proposed principles for action that placed the United States firmly on the side of freedom, democracy and economic development in that region of the world. Drawing as he does upon the Declaration of Independence, he once again provided oratorical brilliance.
But what normally follows in a "big" presidential address is a transition sentence that says, in effect: Therefore, I am announcing today that the United States will undertake the following three major policy steps. Unfortunately, this speech never delivered on what Winston Churchill liked to call "action this day."

Obama pushes Mideast policy change
Instead, its discussion was almost entirely a recital of what the United States and others are doing already -- actions that so far aren't working out nearly as well as anyone hoped.
Yes, the president did set forth some trade and assistance measures for Egypt and Tunisia, but by comparison to the economic crises that are beginning to unfold, especially in Egypt, they could hardly be seen as breathtaking or even major. It was pretty thin gruel for an area crying out for big changes.
Obama: New chapter in U.S. Mideast diplomacy
The other surprise in the speech was its coda: his handling of the Israel-Palestinian peace process that has gone so far off track and seems nearly moribund.
There had been hints that the president would take new initiatives, and there were growing fears in the Jewish community that he would put huge new pressures on Israel. The surprise was how sympathetic he was toward Israel, understanding its concern about Hamas becoming a possible negotiating partner on the Palestinian side and demanding nothing new in terms of concrete steps.
Yes, he was also sympathetic to the Palestinians, but unless I am missing something, this was one of the most balanced statements that Obama has offered on the peace process. Don't be surprised to hear critics argue that Obama was playing 2012 politics for the folks back home.
Some are interpreting the president's statement about borders as a dramatic change in policy, but as far back as 2009, the Obama team has called for negotiations based on 1967 borders plus agreed upon adjustments. Indeed, this has been the basis for negotiations stretching back more than a decade.
On the whole, then, the speech deserves high marks for pointing toward a long-term path forward -- perhaps one day people will look back and see it as a turning point for the U.S. in the region. But in terms of its short-term impact, it is hard to see what he has moved forward. And in the Middle East and North Africa right now, that is not exactly good news, as in country after country, the trend lines are moving in worrisome directions.
The opinions expressed in this commentary are solely those of David Gergen.
FOLLOW THIS TOPIC