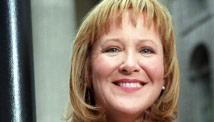 STORY HIGHLIGHTS
Dominique Strauss-Kahn sex case is an anomaly for several reasons, says Susan Antilla
Most women who experience sexual harassment do not report it, fearing retaliation, she notes
Last year, the Equal Employment Opportunity Commission got 36,258 complaints of retaliation
Antilla: When a woman speaks up, she's often depicted as crazy or morally challenged
Editor's note: A financial journalist for more than three decades, Susan Antilla is the author of "Tales From the Boom-Boom Room: The Landmark Legal Battles That Exposed Wall Street's Shocking Culture of Sexual Harassment." She writes regularly for Bloomberg News and has written about finance for The New York Times, USA Today and numerous other publications.
(CNN) -- As much of the world now knows, Dominique Strauss-Kahn is the 62-year-old, now-former International Monetary Fund chief who was arrested Saturday after being accused of attacking a 32-year-old maid in a New York hotel, dragging her into his bathroom, attempting to pull off her pantyhose and forcing her to perform oral sex, according to New York City police and the Manhattan District Attorney.
Strauss-Kahn, whose lawyer Ben Brafman says his client is innocent, had been a likely candidate in the 2012 French presidential election -- an international political superstar. But in the world of workplace assault and harassment complaints, he's a pretty typical perp.
He got arrested and his wife, Anne Sinclair, stood by her man. (She did not believe the accusations "for a single second.") He had a history of showing bad judgment when it came to women. (The IMF board of directors investigated him for having an affair with a subordinate.) And even after his bosses looked into his philandering with an employee, calling it "a serious error of judgment," he got to keep his job.
The unique thing about the sorry tale of what allegedly happened in Room 2806 at the Sofitel New York Hotel on May 14 is that we wound up finding out about it at all. "Most women who experience sexual harassment do not report it because they're afraid of retaliation," says Louise Roth, an associate professor of sociology at the University of Arizona who is also an expert witness in sex discrimination cases.
Retaliation is big in the United States. Last year, the Equal Employment Opportunity Commission received 36,258 complaints of retaliation. For the first time ever, retaliation made up the largest category -- 36.3 percent -- of charges filed with the agency, even beating out the number of charges that were based on race or sex.

Embattled IMF chief resigns post

Sex, press and politics in France

How will lawyers defend Strauss-Kahn?

Should the new IMF leader be European?
Earlier this month, a Kansas City, Missouri, jury awarded a former sales assistant at UBS Financial Services Inc. a $10.5 million verdict in a sexual harassment case. Carla Ingraham sought help from the firm's in-house dispute program, wound up herself the target of an investigation and ultimately was fired. The jury didn't buy UBS's contention that Ingraham welcomed suggestive e-mail and banter from her boss.
Solid empirical evidence is hard to come by. But while researching my book on Wall Street sex discrimination, I found that it was the exception, not the rule, that a woman who complained continued to work at a firm.
The case against Strauss-Kahn is an anomaly because the woman at the receiving end of the alleged attack in her workplace came forward, and suffered no ill consequences by her employer. Indeed, Sofitel appears to have done the right thing -- calling the cops and getting her to the hospital.
Roth says many hotel maids would not report an assault by a patron out of fear that they either wouldn't be taken seriously that an attack had occurred, or because they'd be written off as having consented to the sex. Strauss-Kahn's lawyers have already suggested the latter.
Whatever we ultimately learn about what happened in room 2806, news is made because a powerful man got arrested and the employee who complained didn't become her employer's target, though conspiracy theorists are hard at work on a "blame the victim" story that this was all a setup to nix Strauss-Kahn's chances in the French election.
The columnist Ben Stein has even suggested in the American Spectator that we consider these mind-boggling questions in the case: If Strauss-Kahn is such a womanizer, why hasn't he been charged before now? (Ummm, because situations like this rarely get reported, which is what makes this case news.) And if he forced the maid to have sex with him, how did he do it without a knife or a gun? (Are you for real, Stein? Since when are lethal weapons a prerequisite for sexual assault?)
All too often, cases don't unfold like this one at all. Frequently, wagons are circled and management begins collecting dirt on the accuser, while defending the accused.
Employment lawyers even have an expression for it: the "nuts and sluts" defense. (While it's to Sofitel's credit that it has not gone this route, supporters of the defendant have.) When a woman speaks up and says she's been sexually harassed or discriminated against, management's marching orders often are to gather evidence that she's either crazy or morally challenged.
So the case against the IMF chief serves as a reminder that there's a lot that goes on behind closed doors in hotels, offices and factories that we never hear about.
"The majority of claims of sexual harassment and sexual assault do not get reported, and an even smaller percentage are made public," says Elizabeth Grossman, regional attorney in the EEOC's New York office. As the facts of the Strauss-Kahn story unfold, keep in mind that many women learn the hard way that speaking up about harassment at work is a course of action they live to regret.
The opinions expressed in this commentary are solely those of Susan Antilla.
FOLLOW THIS TOPIC