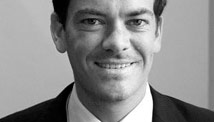 STORY HIGHLIGHTS
Before the death of bin Laden, branches of al Qaeda existed in a state of friendly rivalry
There may now be more pronounced divisions due to the focus of the new leadership
Some of the most audacious al Qaeda plots in recent years have originated from Yemen
Many recent anti-government protests in Yemen have an explicitly pro-al Qaeda component
Editor's note: James Brandon is Director of Research at Quilliam, a counter-extremism think-tank based in London, UK.
(CNN) -- In the years prior to his death on Sunday Osama bin Laden had stepped back from the day-to-day running of al Qaeda. Increasingly he had preferred instead to act as a symbolic figurehead for the global terrorist movement.
Al Qaeda's propaganda machine supported this new role, emphasising bin Laden's apparent gravitas while also depicting him as a saintly, ascetic figure who had renounced all world's concerns in pursuit of his cause.
This arrangement was important to al Qaeda. It enabled the group's disparate franchises around the world to unite around bin Laden as an almost abstract symbol of al Qaeda while also allowing him to remain aloof from the often bitter squabbles over money, strategy and prestige that have always marked al Qaeda's internal operations.
With bin Laden's death, it is likely that his official successor -- almost certainly Ayman al-Zawahiri, bin Laden's Egyptian deputy who has been in charge of the group's operations -- will be forced to take on both roles as al Qaeda's spiritual leader and as its organiser-in-chief.

Fake bin Laden photos circulate online

Fmr. Pakistani intel chief: Obama lying

SEALs provide details on bin Laden raid

Causes of extremism remain
This may have major consequences for al Qaeda.
Al Qaeda as it exists today is a coalition of groups. Its disparate branches in Pakistan, Saudi Arabia, Yemen and North Africa are all being relatively autonomous.
Until Sunday, these groups existed in a state of friendly rivalry, with all recognising bin Laden was the group's undisputed leader and happily accepting his overall strategy.
Now, many of these groups may start to wonder why they should take orders from Zawahiri, an unappealing and cranky zealot, who makes no secret of his belief that al Qaeda should focus on his homeland of Egypt above everywhere else.
It seems likely that many local al Qaeda groups will gradually start to challenge Zawahiri and his Egypt-centric vision. The most likely challenge may come from Yemen where al Qaeda's local branch, al Qaeda in the Arabian Peninsula (AQAP), has established itself as one of the most active of the group's worldwide franchises.
In recent years, from its bases in Yemen AQAP has carried out some of the most audacious attempted terrorist attacks against the west, ranging from Umar Farouk Abdulmutallab's attempt to blow up a Detroit-bound airliner in 2009 to a 2010 effort to smuggle explosives onto cargo planes.
Although these attacks were unsuccessful, they were as close as al Qaeda has come to staging a major terrorist attack in the West for years. Where other branches of al Qaeda-- such as those in Iraq or in North Africa struggled -- the Yemeni branch appeared to be achieving real results.
The Yemen-based group had also co-opted Anwar al-Awlaki, a US-born cleric who is probably the world's most articulate English-speaking extremist preacher.
Al-Awlaki is believed to have inspired Major Malik Hasan, the US soldier whose shooting rampage at Fort Hood was the worst jihadist attack inside the US since the 9-11 attacks, as well as a number of other Western jihadists including some in the UK.
Although Awlaki is unlikely to ever lead the whole al Qaeda organisation as some have suggested, he nonetheless is a recognisable figure in the international jihadist firmament is own right, an important catch for AQAP.
AQAP has also recruited another American Muslim, Samir Khan, who has helped the group to produce 'Inspire', a slick English-language online newspaper that aims to incite Muslims in the West to carry out acts of terrorism.
Together, Awlaki and Khan, give AQAP an ability to reach English-speaking Muslims that Ayman al-Zawahiri and the other branches of al-Qaeda can only dream of.
In addition, with Yemen in turmoil, AQAP may also believe that it has a realistic chance of taking power in Yemen or at least of establishing a mini-'Islamic state' in one of the Yemen's remote and rural provinces.
Many of the recent anti-government protests in Yemen have an explicitly pro-al Qaeda component -- in contrast to other countries like Libya where anti-government rebels have clearly warned al Qaeda not to get involved in their revolutions.
All this is more than any other branch of al Qaeda can feasibly claim. And it may make AQAP's leaders wonder why exact they need al-Qaeda or more precisely why they need to take orders from Ayman al-Zawahiri in far-off Pakistan, his most likely hiding place.
None of this is to say that AQAP will openly defy al Qaeda or Bin Laden. An open falling out would damage both branches of the movement. However, one can easily imagine a situation in which AQAP operate ever more independently of al Qaeda, perhaps even gradually re-branding themselves as a movement entirely independent of al Qaeda or even gradually challenging al-Zawahiri's status as the leading exponent of al Qaeda-ism.
In the short term, such changes might not make us any safer from al Qaeda but in the long-run they could become important milestones in the fragmentation of a movement that once seemed indestructible.
The opinions expressed in this commentary are solely those of James Brandon.
FOLLOW THIS TOPIC