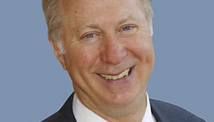 STORY HIGHLIGHTS
David Gergen: Second-guessing threatens to obscure success of mission
Bin Laden, responsible for killing 3,000, was killed with no losses of nearby civilians
Gergen says some questions are legitimate, but achievement shouldn't be downplayed
He says the values that bind Americans are greater than the differences
Editor's note: David Gergen is a senior political analyst for CNN and has been an adviser to four U.S. presidents. He is a professor of public service and director of the Center for Public Leadership at Harvard University's Kennedy School of Government.
(CNN) -- Since President Obama's dramatic announcement that America had successfully found and dispatched Osama bin Laden, we have been awash in questions and second-guessing about the mission. Were the SEALs wrong to shoot him? Why didn't the White House get the story right in its first telling? Why can't we see the photos? Were Americans wrong to celebrate?
The questions go on and on, chewed over endlessly. Some questions are of serious import: Where should we go from here with Pakistan and Afganistan? What should we now think of harsh interrogations by the CIA? But many of them have seemed secondary and distracting -- and are starting to diminish the glow of a daring venture.
Thankfully, Thursday's ceremonies honoring the victims of 9/11 in New York and Washington have helped to put things right again. They didn't put the debates to rest -- we can be sure that more will come -- but they went far toward healing America's wounds and in reminding us again of what is truly important.
One witness after another at ground zero spoke of a renewed pride in the country. What seemed on their minds was exactly what the president told firefighters at Fire Station 54 on Manhattan's West Side -- that the country would not only remember those who died that crisp September day but would also persist in bringing their killers to justice. From firefighters to families who still grieve, there was a quiet appreciation that when the chips are down, Americans are still capable of coming together and doing great things.
It's a shame that recognition can get lost in the jumble of second-, third- and fourth-guessing the achievement. Was the shooting justified? It seems to me that bin Laden's proximity to weapons, the defense his bodyguards put up and the dangers of the raid itself -- not to mention his own clearly deserved status as an "enemy combatant" -- more than justify the SEALs' decision.
We incapacitated a monster responsible for the death of nearly 3,000 innocent men, women, and children.
--David Gergen

Remembering what happened at Ground Zero

Obama's day on hallowed ground
Should Obama have released the photos? It's a hard call, but we should give due respect the president's judicious concern that it might have stirred up trouble in the Muslim world.
Why couldn't the administration get the story right from the start? It's been frustrating to see the details shift so much in the past four days, but as my colleague Gloria Borger points out, we in the press don't help matters by demanding everything right away.
It's natural that we all wanted to know exactly what happened by 11:30 p.m. Sunday, but speaking from hard experience, it takes time for a White House to get a fully accurate sense of how a mission unfolds.
Most importantly, we shouldn't lose the forest for the trees. Whatever the hang-ups on this end of it, the United States still prosecuted a highly effective mission. With our most elite soldiers in the lead, we incapacitated a monster responsible for the death of nearly 3,000 innocent men, women and children -- and we did it with zero American casualties and zero civilian casualties in the surrounding area.
This victory -- borne heavily by our troops, intelligence officers and their families -- was 10 years in the making, and the president was right, in his remarks on Sunday night, to urge us to recall the unity that prevailed in the days and weeks following 9/11.
Just as that tragedy did, this triumph should remind us that the values that bind us together are much greater than the differences that push us apart. As we move to confront other challenges around the bend, it's important that we get the story straight. But it's more important that we don't get so wrapped up in our feet of clay that we forget we can still stand up together.
(Michael Zuckerman, David Gergen's research assistant, contributed to this article.)
The opinions expressed in this commentary are solely those of the authors.
FOLLOW THIS TOPIC